One of the fittest actors of the Indian film industry, Hrithik Roshan has maintained the tag for over two decades with his discliplined approach towards his health and continues to inspire, encourage and support everyone with his rigorous workout regime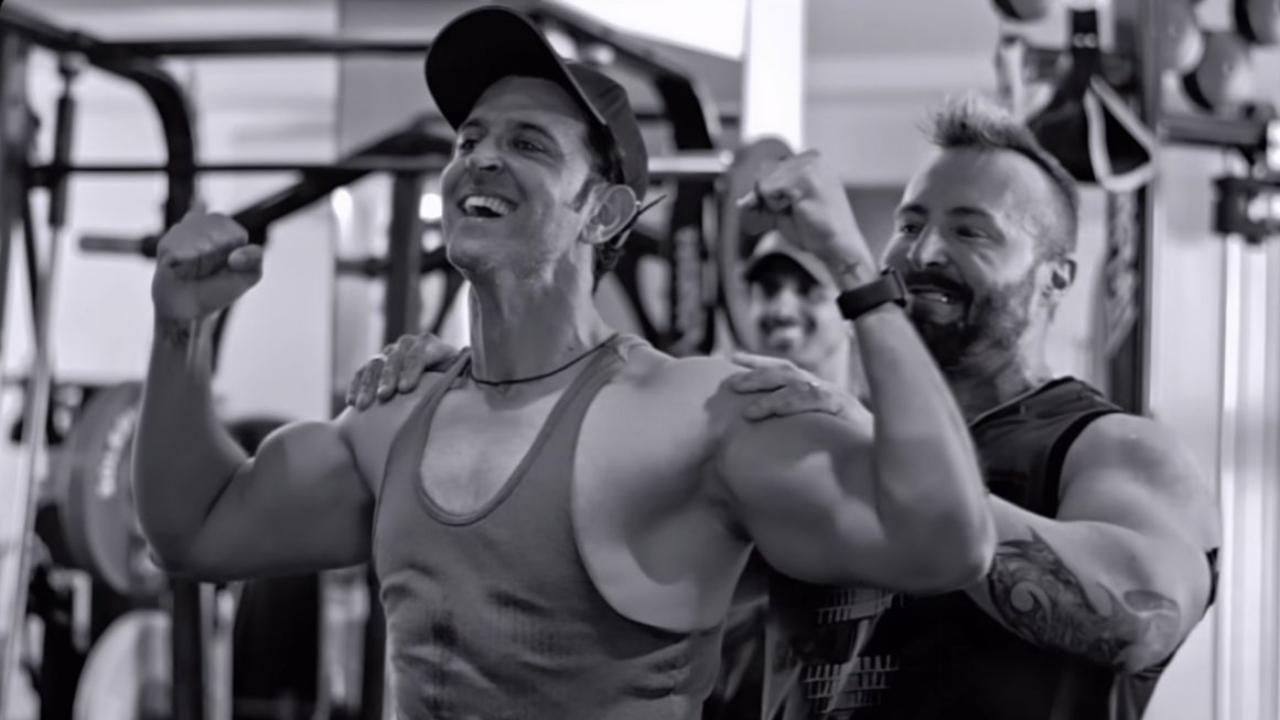 Pic/ Hrithik Roshan's Instagram
Setting new bars, Bollywood actor Hrithik Roshan has always strived to be the best version of himself, be it in terms of exploring new genres and characters or pushing the boundaries in physical transformations. In his latest post, the actor yet again rises above his inhibitions, personifying commitment and dedication offering the ideal Monday motivation to netizens. 
One of the fittest actors of the Indian film industry, Hrithik Roshan has maintained the tag for over two decades with his discliplined approach towards his health and continues to inspire, encourage and support everyone with his rigorous workout regime. Despite undergoing critical medical conditions at different stages of his life, Hrithik has bounced back with utmost vigour and passion, making him the inspiring icon he is, ever since the beginning of his career.
ADVERTISEMENT
With his latest post, the Superstar has once again motivated his fans and followers drawing from his own personal experience. The actor shared a video from his gym, laughing away at the triumph of rising above fear and uncertainty. 
 

 

View this post on Instagram

 
The caption read, "Laughter wasn't on the agenda that morning."
"I remember waking weak, it was back n bicep day I think. Both precarious for my injuries. Dreading the number of sets and reps, target obviously set at the highest intensity by Kris. My
left bicep tendon injury felt like it's acting up, I just didn't want to workout that morning. I felt fear and uncertainty.", he added
Also read: Hrithik Roshan to have a special slow motion walk in 'Fighter'?
"Decision was left to me. Choice was to take the day off, or to train.
This is how I saw it in my head - If I made it thru it will feel good- and set a precedence. If I didn't make it thru, it will feel good to have tried failed and learnt - and that would set an informed precedence which would keep me injury free in the future as well. Either ways, getting started was a win win. I decided to go for it.
The visual tells the rest of the story.
#getevidence
#staycurious
#learn
#justgetstarted
#createmomentum
@krisgethin
@swapneelhazare", he concluded
Hrithik Roshan has been offering insights into his workout routines regularly since August 2022 as he underwent an impressive transformation for his upcoming film 'Fighter'.
Recently, the actor also shared a throwback picture flexing his biceps to reinstate the importance of basic yet pivotal things like diet and sleep, which was inundated with comments showering love and support. 
Continuing his hustle, Hrithik Roshan has recently wrapped the third schedule of 'Fighter' directed by 'Pathaan' fame Siddharth Anand. Marking a hattrick, Fighter will be Hrithik and Siddharth's third association, preceded by 'Bang Bang' and 'WAR'.