Nana Patekar reminisces about his dear friend Rishi Kapoor. Nana shared cherished memories of his friendship with the late Rishi Kapoor, shedding light on their camaraderie and a special promise Rishi made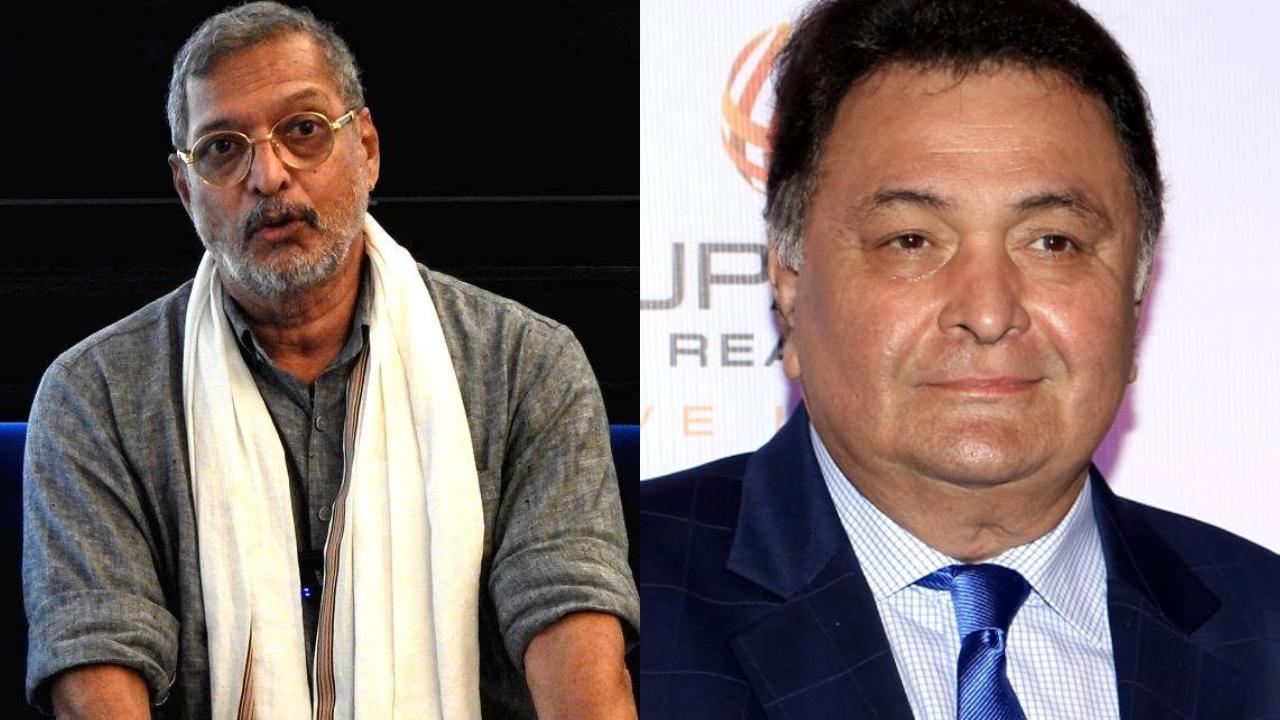 Source/Instagram
Listen to this article
Nana Patekar recalls when Rishi Kapoor called him an 'okay actor' but 'amazing chef'
x
Nana Patekar reminisces about his dear friend Rishi Kapoor
Nana revealed various humorous anecdotes about the late actor
Nana Patekar and Rishi Kapoor`s on-screen chemistry was evident in `Hum Dono`
In a heartwarming anecdote from the golden era of Bollywood, Nana Patekar, the versatile actor known for his remarkable performances, reminisces about his dear friend Rishi Kapoor. In an exclusive interview with Prabhat Khabar, Nana shared cherished memories of his friendship with the late Rishi Kapoor, shedding light on their camaraderie and a special promise Rishi made.
Nana Patekar, a respected figure in the industry, was asked about his friendships within the film fraternity. Among the notable names, he mentioned Rishi Kapoor, Danny Denzongpa, and Anil Kapoor as his close friends. Speaking warmly about Rishi Kapoor, Nana revealed, "Rishi was a very good man, he'd often visit my house. Once, he came home with a bottle of alcohol and told me 'I am sure you do not have alcohol at home'. That day, I had prepared keema and roti, and Neetu Kapoor did not accompany him."
ADVERTISEMENT
The camaraderie between the two actors was palpable, and Nana playfully added, "So, I called her and threatened to never visit her house. She came home soon, and we had dinner together. He told me 'You are an okay actor, but an amazing chef. I will open a restaurant for you.' He was a wonderful person. I did not meet him too frequently, but he was a very good friend. I miss him now."
Nana Patekar and Rishi Kapoor's on-screen chemistry was evident in their collaboration in the film "Hum Dono." Their bond extended beyond the silver screen, illustrating the genuine friendships that often form in the world of cinema.
While discussing his recent projects, Nana confirmed that he won't be a part of "Welcome 3," emphasizing his commitment to choosing work that resonates with him. He emphasized that his priorities regarding film selection remain unchanged. Nana prefers a well-defined script and avoids projects where the script undergoes constant changes. He maintains a disciplined work schedule, dedicating eight hours a day to his craft.
In his latest venture, "The Vaccine War," directed by Vivek Agnihotri, Nana Patekar portrays the role of former ICMR director general Dr. Balram Bhargava. The film explores the challenges and triumphs associated with the development of the Covaxin vaccine during the COVID-19 pandemic. Nana aptly described the film's journey, saying, "During Covid-19, we all were scared and sab kuch andhere mein teer marne jaisa tha (Everything was like shooting in the dark)." 
"Exciting news! Mid-day is now on WhatsApp Channels

Subscribe today by clicking the link and stay updated with the latest news!"
Click here!