The show is definitely becoming the talk of the town because of Malaika's unique presentation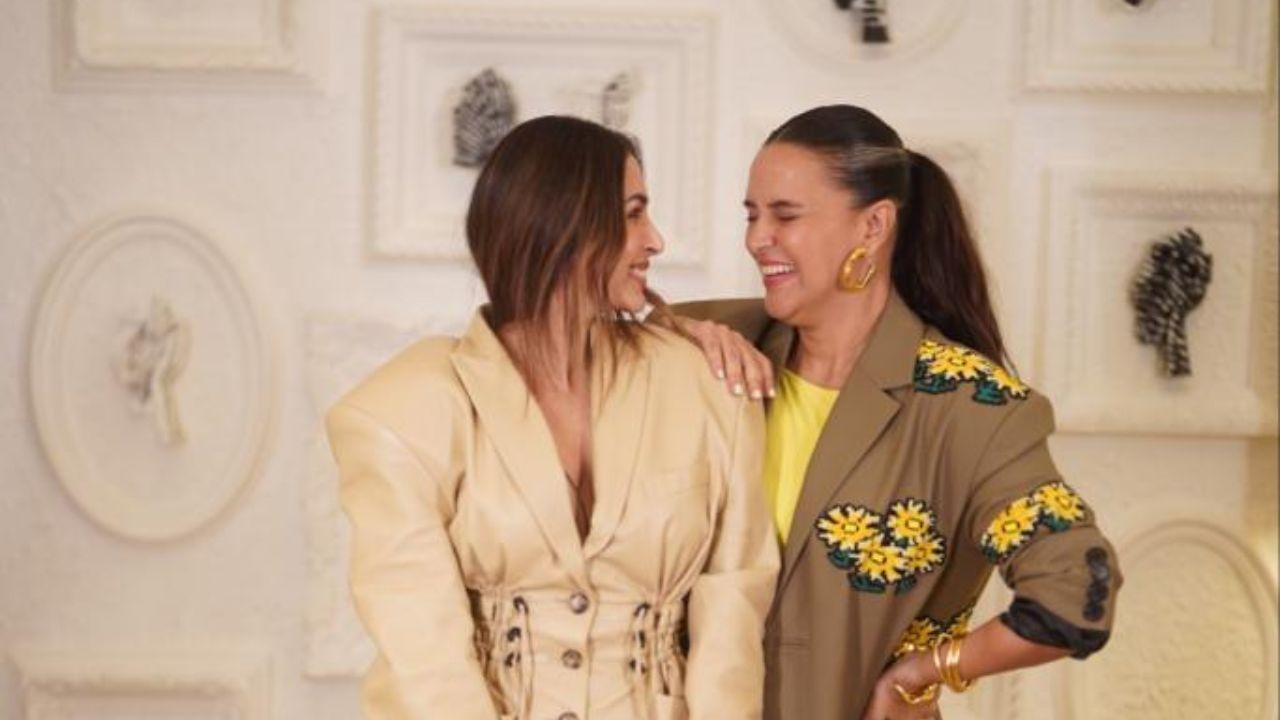 Pic Courtesy: PR
Premiered just a few days back, the Malaika Arora hosted 'Moving In With Malaika' is slowly and gradually climbing up the popularity charts. Its really refreshing and nice to see Malaika Arora in the role of a host.
Also Read: Sneak-Peek: Inside the sets of Malaika Arora's show 'Moving In With Malaika'
ADVERTISEMENT
This time round, Malaika's guest was Neha Dhupia. While talking to Neha, Malaika Arora expressed her concern about doing a stand-up comedy act. Sharing her own experience about trying her had at stand- up, Dhupia said, "I have done a little bit of stand up and it was one of the hardest things. But I did make an auditorium full of people laugh because 90% if the jokes were on me. Are you willing to do that?"
Also Read: Nimrit breaks down because of THIS reason, Sajid calls her 'depression ki...'
Talking further about her thoughts on Malaika's decision to do a stand-up act, and showing her unwavering support for her friend, Neha said, "I know that she's going for it. she told me that 'I want to do this and I'm ready for the challenge'.  Malla is very well aware that she's walking on eggshells but she's willing to make that shift so, why not! Go Malla!" Has Bigg Boss 16 lived up to your expectations?