Poonam Dhillon, who worked with Dilip Kumar on Karma, remembers the actor's playful side.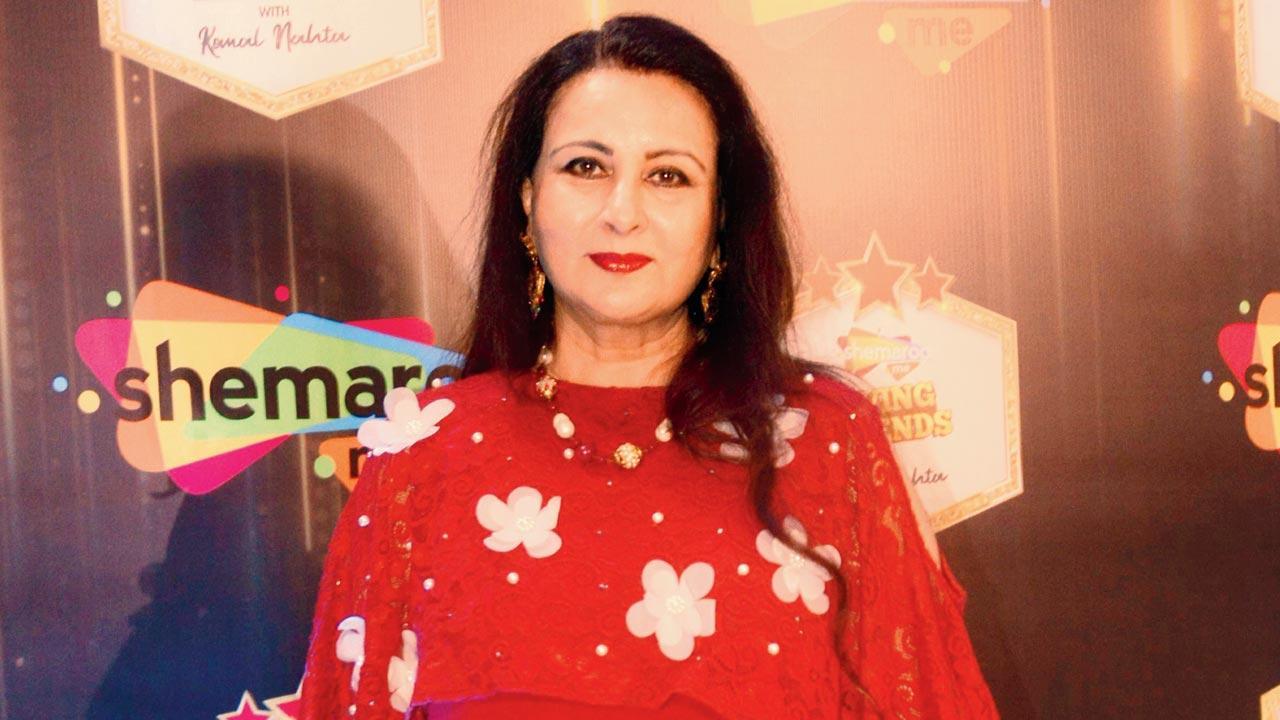 Poonam Dhillon. Pic/Satej Shinde
Film sets in today's times are so different from what they were in the '90s. Now, we simply finish our shoot, and hide behind our phones. Back then, when we were shooting for films like Karma, conversations kept a set alive. We did an extensive Kashmir schedule. By the time we were working on that film, Yusuf uncle was already a legend. Everyone was in awe of him. He was the most senior actor on our set. Actors like Naseer [Naseeruddin Shah] and Jackie [Shroff] were also on set, but Dilip saab was who we all revered. He never carried the weight of his stardom on the set. He was lovable and kind. It was the speciality of that generation. 
I would tell Yash-Ji [Yash Chopra] that Dilip sa'ab doesn't realise how big a star he is. Today, an actor with only two films behind him changes his attitude. Dilip sa'ab had achieved it all by the time I worked with him, but he was always down to earth. I would love to talk to him. 
Also Read: Dilip Sahab's Bombay: Retracing the legendary actor's footprints in the city
His vocabulary was so good! He was graceful and gracious. Of course, he was motivated by his craft, but what made him special was that he was a good human being. On Karma, we were initially inhibited, but we broke the ice soon. My fondest memories involve those in which we'd huddle together to play scrabble on set. Sometimes, he would use words which were challenging [to comprehend]. And Naseer would suspiciously tell him, "No, sir. That's not a word." He would make up words and I would nag him and say, "Yusuf uncle, you are cheating." He was adorable. When busted, he'd handle it cutely. His innocence and childlike quality wooed all of us. 
I am glad to have known him from close quarters. Even now, when my son Anmol was going to make his debut, I would give him Dilip sa'ab's films to watch. He is an institution who will continue to inspire generations. 
Also Read: Chiranjeevi, Kamal Haasan and other South stars mourn Dilip Kumar's demise