Raghav Juyal who made his debut as a villain with Kill says he is overjoyed by the response especially by Karan Johar's praise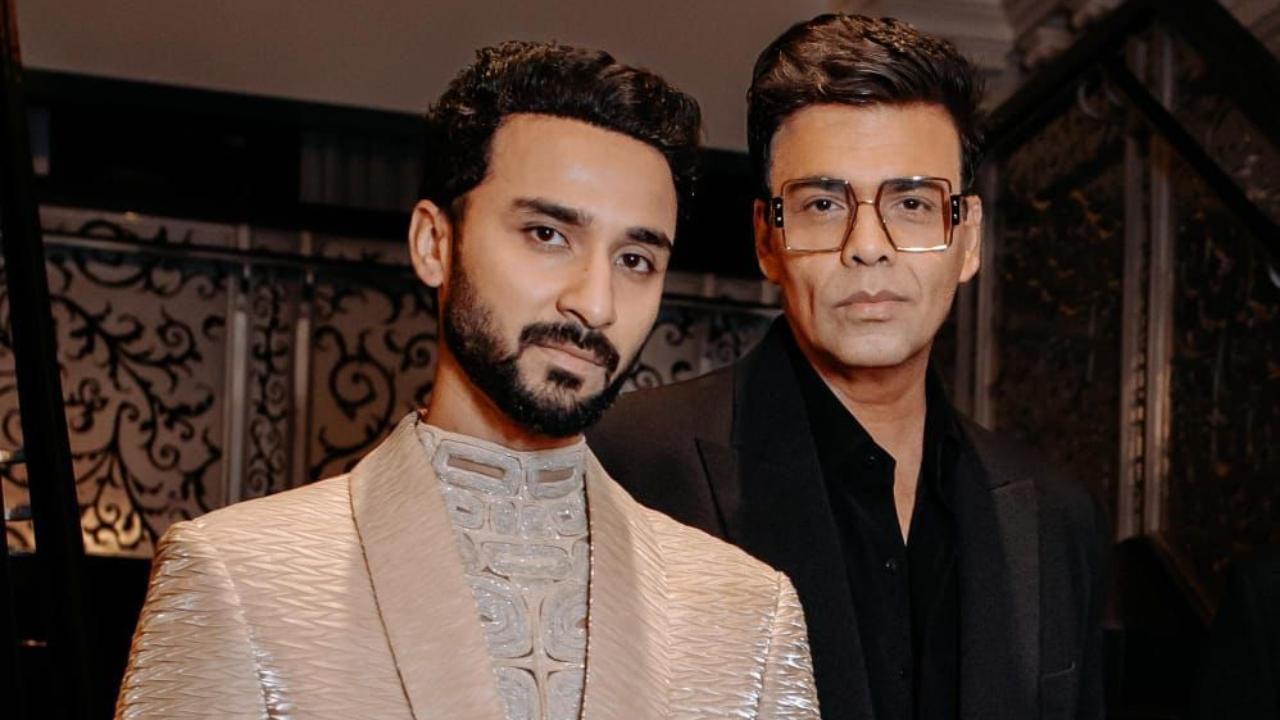 Raghav Juyal and Karan Johar
Listen to this article
Raghav Juyal on his role in 'Kill': It's an honour to be recognized as villain of the year
x
Raghav Juyal has left an indelible mark on the cinematic landscape with his compelling portrayal of a malevolent character in the recently premiered film, 'Kill,' showcased at the prestigious Toronto International Film Festival.
In a performance that has ignited discussions and garnered accolades, Juyal's portrayal has been hailed as the Villain of the Year, embodying a level of ruthlessness and heartlessness. Critics and audiences alike have marveled at his ability to breathe life into a character that elicits visceral reactions, leaving viewers both captivated and astounded.
ADVERTISEMENT
Describing Juyal's character, critics have drawn parallels to figures that mothers have long warned their children about.
Says Raghav, "I am truly humbled and grateful for the overwhelming response to my portrayal in 'Kill.' It's an honor to be recognized as the Villain of the Year, and I'm immensely thankful to the audience and critics for their support. Bringing this character to life was a challenge I embraced, and I'm thrilled that it resonated with viewers. This journey wouldn't have been possible without the incredible team behind 'Kill' and the visionary direction of Nikhil Nagesh Bhat. In addition the words said by my makers, especially what Karan said recently has really given me the motivation and validation that my experiment and venture into the role of a menacing villain has paid off".
In addition to all the praises, Raghav also found himself being praised widely by his producer, the iconic filmmaker Karan Johar.  In a recent interview with The Film Companion, Karan expressed his admiration for Raghav Juyal's transformation into an antagonist, stating, "Raghav Juyal is so fantastic as an antagonist. I have seen him on the reality shows which he's hosted, I have seen him dancing; he is such a terrific dancer. When you see that sweet smiling Raghav in this role, one will say, 'Aise kaun Marta hai!!' (Who kills a person like this?). The thing is that he can be so menacing. We have never made a film like this."
'Kill,' is being touted as a cinematic masterpiece, also stars the talented Lakshya and Tanya Maniktala, who bring their own exceptional artistry to the forefront. The film, written and directed by the visionary Nikhil Nagesh Bhat, is a testament to his storytelling prowess and his ability to craft a narrative that leaves an indelible mark on the audience.
Produced under the esteemed banners of Karan Johar's Dharma Productions and Guneet Monga's Sikhya Entertainment, 'Kill' stands as a testament to the collaborative efforts of some of the brightest minds in the industry.
The film's recent success at TIFF 2023 is a testament to the collective vision and talent that went into its creation. 'Kill' promises to be a cinematic experience that will linger in the minds of audiences, showcasing the exceptional caliber of talent that defines the Indian film industry.
"Exciting news! Mid-day is now on WhatsApp Channels

Subscribe today by clicking the link and stay updated with the latest news!"
Click here!