Ahead of Sridvei's birth anniversary , we take a look back at some of the best movies of Sridevi that made her an iconic, incredible and invisible actor of all time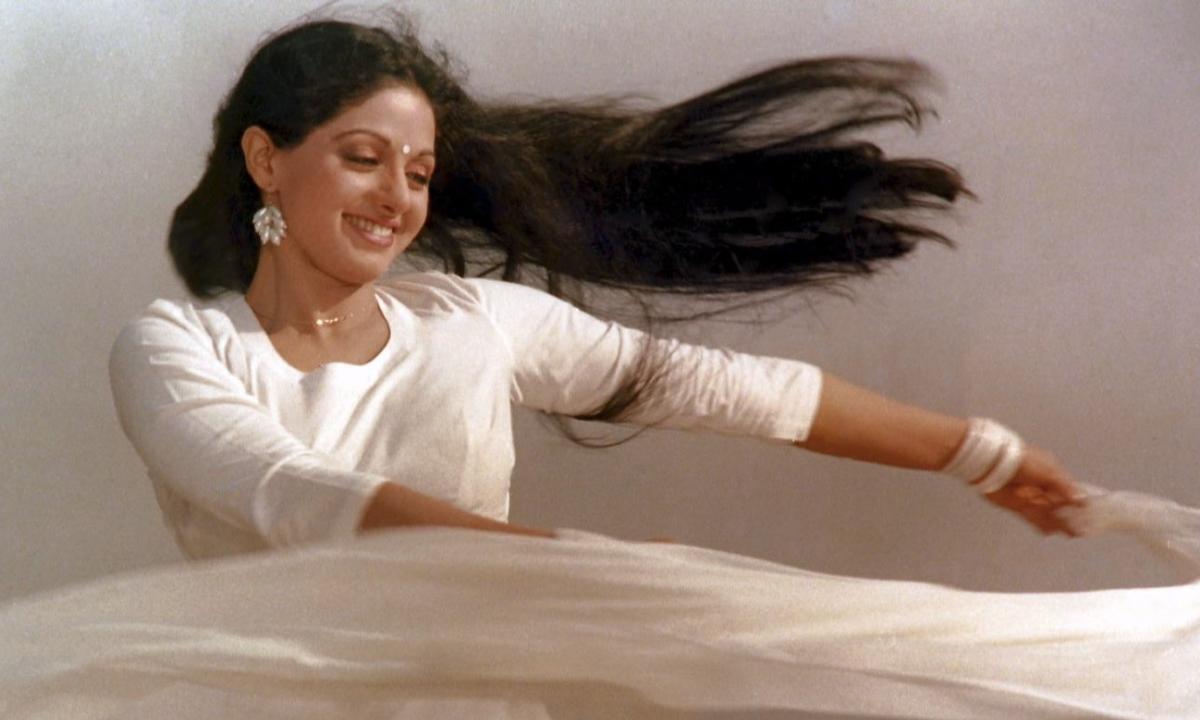 (Pic courtesy: Twitter)
Bollywood actor Sridevi was a legendary actor who ruled the Hindi film industry in the 80s and early 90s. Sridevi who began her acting journey as a child artist in Tamil and Telugu cinema later became a prominent face of Bollywood and one of the most powerful female actors of her time. While her bewitching beauty, magnetic persona and on-screen charm made her a beloved and iconic figure among the masses, with her impeccable acting skills and versatility, she established her own supremacy and achieved superstar status back in time when Bollywood was highly dominated by male superstars. A prolific actor, a trained classical dancer and a Padma Shri awardee, Sridevi was a multifaceted star who possessed many talents with utmost grace and elan. Although the legendary star, Sridevi is no longer with us her legacy continues to inspire and entertain millions of her fans across the globe. Ahead of Sridvei's birth anniversary, we take a look back at some of the best movies of Sridevi that made her an iconic, incredible and invisible actor of all time.
Sadma
Directed by Balu Mahendra, Sadma is a heart-wrenching tale of a young woman named Nehalata (Sridevi) who suffers from amnesia after a car accident. The film showcases Sridevi's remarkable acting skills as she portrays Nehalata's childlike innocence and vulnerability. Kamal Haasan who plays the male lead in the classic 1983 drama, steals the show with her phenomenal acting skills. Sridevi's performance in 'Sadma' earned her critical acclaim and cemented her status as one of the greatest actresses in Indian cinema.
ADVERTISEMENT
Lamhe 
Directed by Yash Chopra, Lamhe is a romantic drama that explores the taboo of falling in love with someone much older. Sridevi who plays dual roles as Pallavi and her daughter Pooja, delivers a nuanced performance that highlights her versatility as an actress. Despite its controversial theme, Lamhe was a critical and commercial success and is now considered a cult classic.
Chandni 
Another Yash Chopra film, Chandni is a romantic drama that showcases Sridevi's incredible beauty and grace. She plays the titular character, a young woman who falls in love with two men but must choose between them. Chandni was a box-office hit and established Sridevi as one of the top actresses in Bollywood.
Mr. India 
Directed by Shekhar Kapur, Mr. India is a science fiction action-comedy in which Sridevi plays the female lead, a journalist named Seema who falls in love with a man, played by her brother-in-law, the jhakkaas actor Anil Kapoor, who has the power to turn invisible. Sridevi's performance is one of the highlights of the film and helped establish her as a leading lady in Bollywood.
Also Read: Boney Kapoor shares Sridevi's last picture ahead of her 5th death anniversary
ChaalBaaz 
Directed by Pankaj Parashar, ChaalBaaz is a comedy-drama in which Sridevi plays dual roles as twin sisters separated at birth. Her performance in the film showcases her impeccable comic timing and acting skills and helped solidify her status as a superstar in Indian cinema.
Nagina
Nagina is a supernatural thriller in which Sridevi plays a woman who is secretly a shape-shifting snake. The film was a box office hit and established Sridevi as a top actress in the Hindi film industry. Her performance in the film is widely regarded as one of her best.
Judaai 
Directed by Raj Kanwar, Judaai is a drama that explores the theme of greed and ambition. Sridevi plays the female lead opposite Anil Kapoor and delivers a nuanced performance that showcases her acting skills. Despite its mixed reviews, Judaai was a commercial success and further solidified Sridevi's image as an actor. 
IN PICS: Remembering Sridevi: A look at her personal and professional life in pictures
English Vinglish
Directed by Gauri Shinde, English Vinglish marks Sridevi's comeback to films after a long hiatus. The film tells the story of a middle-aged housewife named Shashi who learns English to gain respect from her family. Sridevi's performance as Shashi earned her critical acclaim and proved that she was still one of the greatest actresses of her time.