With a new state-of-the-arts university, three-time Grammy Award winner Ricky Kej to give budding artistes the opportunities and knowledge that he lacked while paving his way to success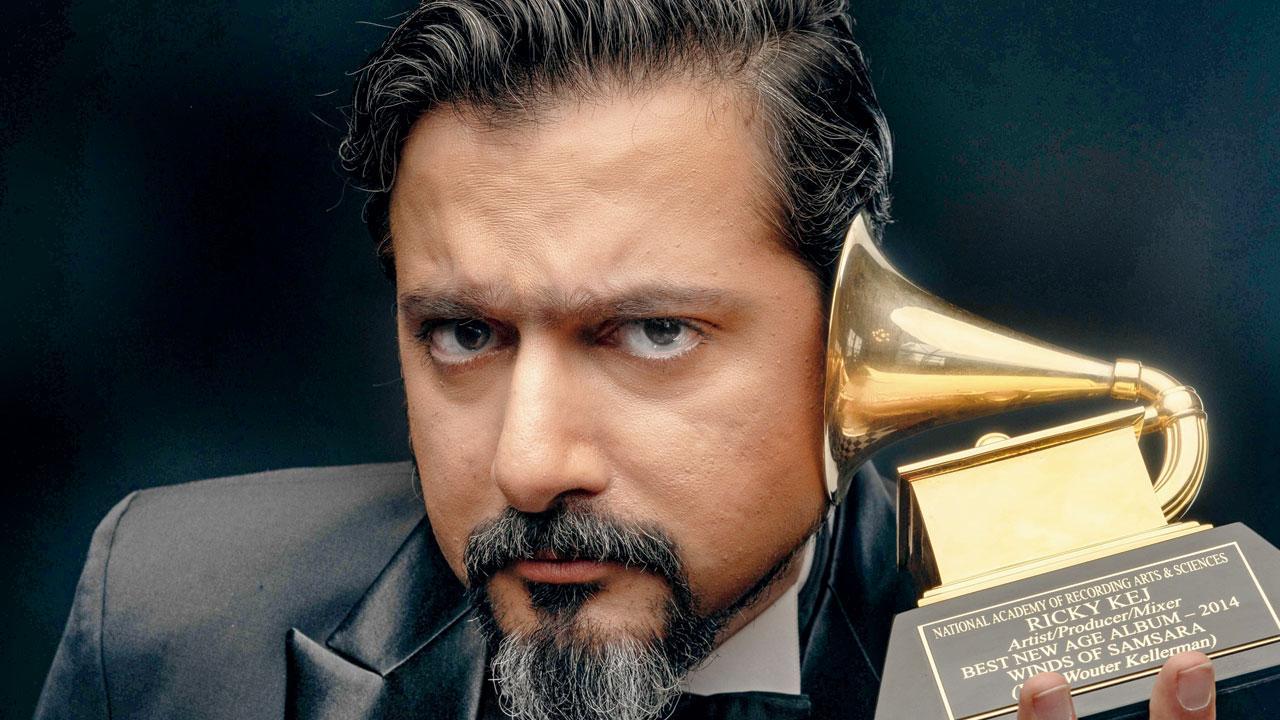 Ricky Kej
Days ago, three-time Grammy winner Ricky Kej took to social media to make "one of the biggest announcements of my life". At the helm of matters at an upcoming performing arts division of Bengaluru's Chanakya University, Kej intends to use a "holistic interdisciplinary approach" to nurture a new generation of artistes. Education in music, theatre, and filmmaking will be employed for the making of well-rounded artistes in a bid to prepare them for "real world" projects, he says. 
Edited excerpts of the interview.
ADVERTISEMENT
How did this association materialise?
I've dreamt of nurturing and making an institute with [great] infrastructure, and creating artistes who can be successful in today's world. [A lot of] institutes throughout the world are unable to make [students] ready to go out into the world and become successful. I wanted to ensure that the artistes are not only skilled at their art but also knowledgeable about the ways in which they can apply it. They shouldn't be delusional. Skilled artistes believe that because they are [skilled], people will listen to them. This is not true. You need to know how to present yourself and make your art palatable. Marketing oneself is important too. When it comes to entrepreneurship, you are trying to sell yourself, and if you can't showcase that your art is good, you can't convince people [to consume it]. 
So, while I cherished this dream, Chanakya University got in touch with me. They wanted [to build] a strong performing arts school. We had lots of discussions in the past year, and I also travelled to other universities and learned a lot. I tried to understand what the alumni [believed was] lacking [in their curriculum], so that I could incorporate it here. There will be three streams — music, theatre, and filmmaking. I was given the freedom to create it from scratch. What will make this effort unique is the strong interdisciplinary approach that will be there between the streams. Whatever you choose to learn, you will still be taught [certain aspects] of the other streams. The pandemic taught us that you need to know multiple things to survive. Filmmakers need to have some knowledge of scoring, and dancers need to know a lot about camera angles and music. So, the focus will be on having an interdisciplinary approach. 
Following your multiple wins, music aficionados would want to know what change would you introduce to the way music is taught.
The streamlining of music [within a] university is missing. [Students will be taught] how to create a bridge between Indian classical, western classical, and contemporary music. The idea is to teach them to have a holistic view of music creation. There will be a strong emphasis on technology, which is also missing. Technology is used in every art form — whether in the form of larger or smaller set-ups. Also, infrastructure matters. I'll take an example from my life. I knew from grade two that I wanted to make music for the rest of my life. There were no two ways about it.
Convincing my parents was tough, though. My dad is a third-generation doctor and always thought music would be my hobby; something I'd do as an 'evening thing' after my job. After a lot of convincing, he said I could do as I desired after I finished a degree in dental surgery. So, I had to go through those five years of training, even though I never took it ahead. If I could take my parents to a university that had good buildings, teachers and faculty members, and one that had tie-ups with other universities, perhaps they would have let me take it up. I would then have had a degree in music instead of dental surgery. Not only would I have not [wasted my time], but I would have also not wasted [another aspiring dentist's seat]. 
Over the several years that we've communicated with you, during which you've also won several Grammy Awards, you've moved from discussing music-making for the environment, to business. How do you reflect on these past few years where, perhaps, you may have felt a sense of validation?
Absolutely. When it comes to my career, I haven't followed a traditional path. Being a musician is not like a regular job in which you get a salary, you have funds set aside as your EPF, and it becomes easier to manage your taxes. [Musicians] face difficulty when it comes to finances. A skilled musician needs to make his/her career stable to make music with a clear mind. Financial management, and investment, is something we will also cover. I, in fact, could well be a student there because I still don't know how to invest.
All of my money is in the bank, and I am not able to beat inflation. So, we will teach them how to charge, what industry rates are, and how to manage their money. I am a musician, and that's all I do. My talk of business stems from my lack of acumen [as a businessman]. I've understood the needs of musicians because of all the things that I lacked. I want the next generation to have it all. We will have a strong sustainability division. I believe, artistes have a lot to contribute to society. They must create music for good, and lead by example because they have an audience. Sustainability and social impact will be the crux of our courses.
Also Read: India at the Grammys