Here's everything we know about the hot-ticket fashion show slated for next week at the Gateway of India that's got everybody crossing their legs in anticipation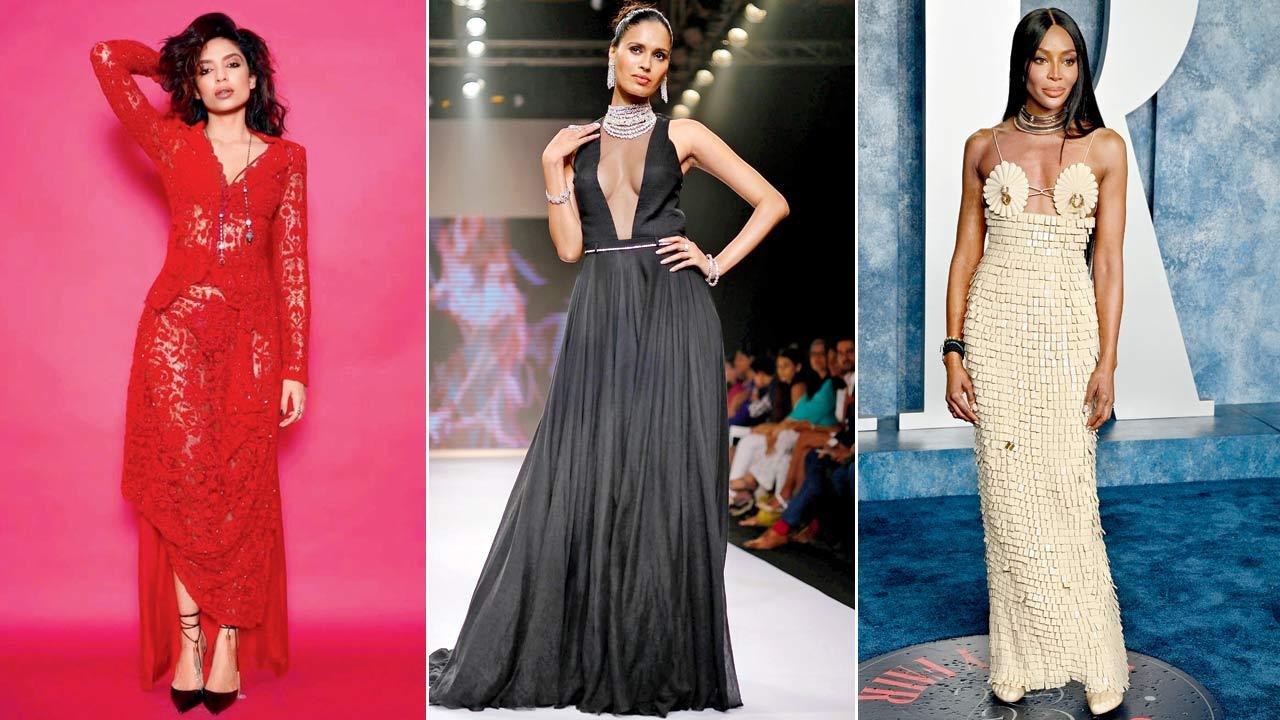 Sobhita Dhulipala, Ujjwala Raut and Naomi Campbell. Pics/Getty Images, Instagram
Are you invited to the Dior show?" asks the fashion designer. "So, what's the news on the Dior show?" murmurs a fashion stylist. "Are you going?" reads another text from a fashion editor / serial frow-er, chased by: "I am hoping I will be invited, let's see." "How does one score a ticket to the show?" inquires a fashion influencer.  "I hope it does not rain [literally] on their parade," rued one fashion observer, while the other cautions: "Have they factored in the pigeon menace?" Indian fashion's macro and mini stakeholders have set off on a text frenzy hoping to have their own Cinderella-going-to-the-ball moment at next week's Christian Dior show at the Gateway of India.
There had been murmurs about the show coming to India ever since Dior collaborated with Mumbai's Chanakya School of Craft on their haute couture show in January 2022. The exchange of ideas was seen in the vast embroideries of scenography comprising a retrospective work of Madhvi and Manu Parekh, rendered in age-old techniques like the cross stitch and its variations; different forms of couching; the French stitch as well as a range of satin stitches produced by hand at the Byculla-based craft foundation and non-profit school. Dior's creative director Maria Grazia Chiuri said in an Instagram post: It was through this relationship with Chanakya that I was able to learn so much about the artisanal embroidery techniques, which are still found in each and every Indian region, and the unique ability of the Chanakya Atelier to put them in dialogue with the fashion industry.
ADVERTISEMENT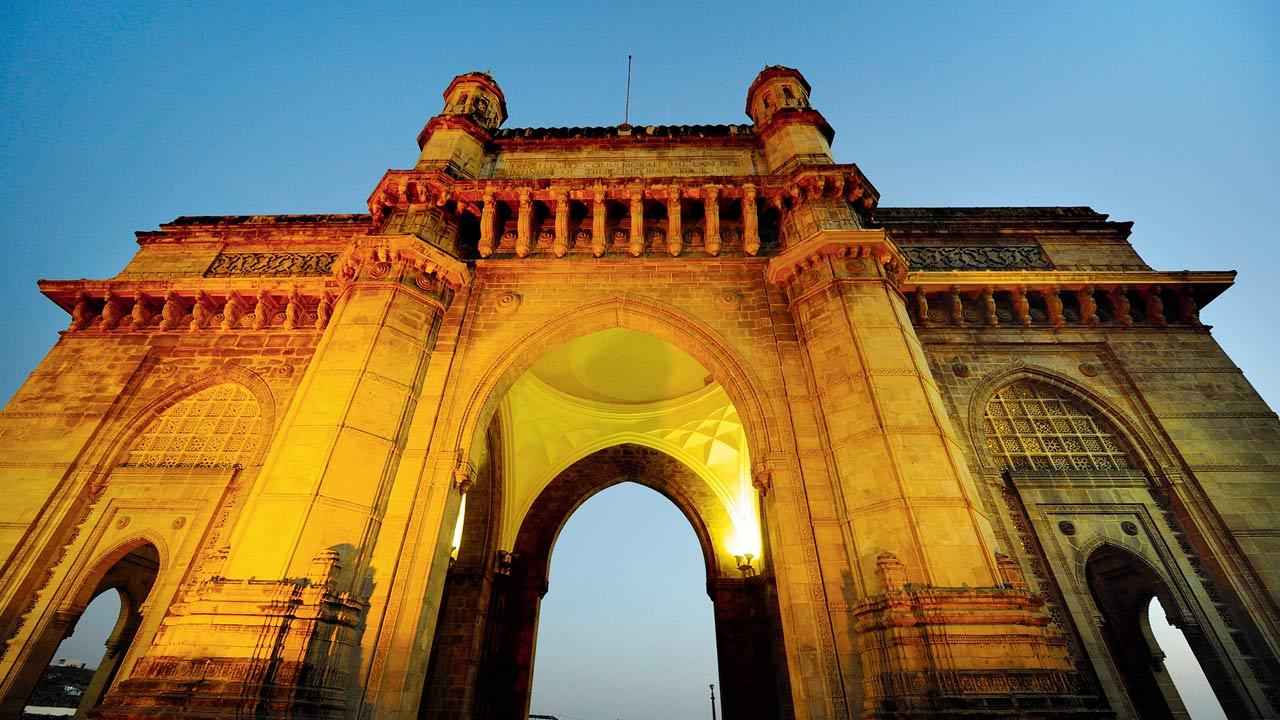 When this writer had raised the question about the India show with Karishma Swali, co-founder of the school, all she could spare was a "soon". The response now has a date: March 30. Organised with the support of the Directorate of Tourism, Government of India, the Dior Fall 2023 collection is going to be a show of historic proportions, and we are not just talking of the Indo-Saracenic style arch dating back to 1911 that will form a majestic backdrop. The star-studded "VVIP" guest-list includes the biggest Indian and international names controlled directly, we are told, by Dior international press team. 
Three hotels including The Taj and Trident are booked. Emma Chamberlain, the 21-year-old influencer with 16.1 million Instagram followers, is expected to attend, as is actor Anya Taylor Joy, the brand's global brand ambassador. The Indian guest list, however, remains a big question mark but we are expecting actor Sobhita Dhulipala on the red carpet considering she recently made a statement with a Dior bag. 
Also Read: IN PHOTOS: Celebrities bring in their A-game for Oscars 2023 red carpet
The cool cats of the insider estate tell us that Naomi Campbell, the original '90s powerhouse, will be in attendance, along with the OG supermodels Lakshmi Menon, Ujjwala Raut and Indrani Dasgupta Paul. Fashion stylist and creative director Nikhil Mansata is apparently "styling most of the guests" at the show. The seating capacity is about 600 guests, while the show itself is touted to be a big-top showcase of models. In a pool of 60-plus models, there are about 12 Indian faces including Amrit, Pooja Mor and Radhika Nair, and Instagram tells us that the brand is also working with Feat Artists, Mumbai-based model and casting agency representing Indian/South Asian faces, for nationwide casting support. Interestingly, Nandini Malwade — represented by Feat Artists and who most recently shot for designer Supriya Lele — stars in the Dior campaign as well.
In 1947, Christian Dior became one of the first designers to allow photographers to document his first collection, which Carmel Snow, the editor of Harper's Bazaar, famously named "The New Look". For the latest Dior campaign shot in Rajasthan, the brand is working with six female Indian photographers including Rema Chaudhary, Avani Rai and Prarthna Singh. There is also talk about photographers Sahil Behal, Ashish N Shah and Dolly Devi documenting the backstage moods of the show.