Salman raises questions about her dancing closely with Shalin right after a huge fight on New Year's night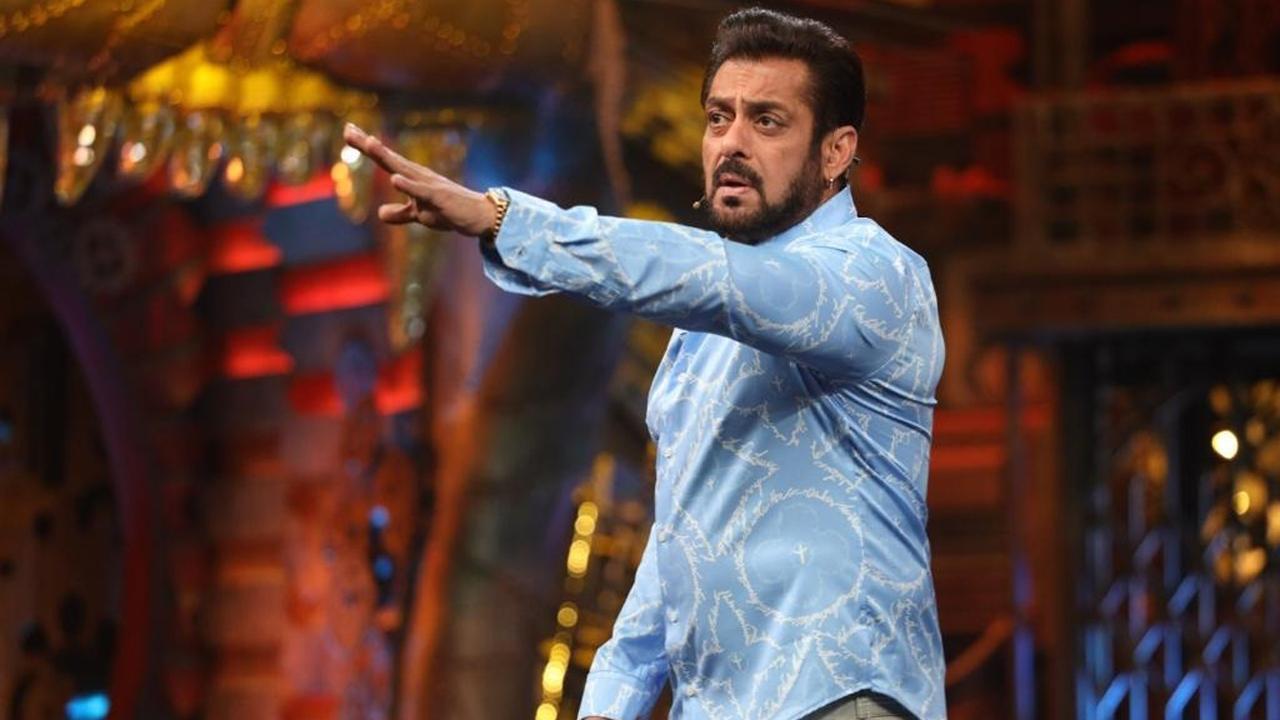 Bigg Boss 16/PR image
While no one can prepare for the truth bombs dropped by Salman Khan's 'Weekend Ka Vaar' on Colors' 'Bigg Boss 16', the housemates do a warm-up with a fun task.  In an interesting task, 'Bigg Boss' commands housemates to spray foam on the faces of those whose personalities haven't come through despite having spent almost ten weeks in the coveted house. It will be interesting to know who has kept their authentic self buried within for the sake of playing the game. Although fans of the show will be able to guess who foams whom, there are surprising names that come to the fore in this task. 
 
Soon after, housemates begin readying themselves for the 'vaar' and that's when Shalin interrupts a conversation between Sreejita De and Priyanka Chahar Choudhary, who sternly asks him to shut up. Shalin questions her rude behavior and she taunts him by pointing out that she doesn't throw things around like him in anger and that she's not scared of him. An annoyed Shalin badmouths Priyanka in front of his close friend Tina Datta, who reprimands him for his anger issues that affect his friendships. It will be worth watching how far Shalin will get in the game with his aggression and dicey friendships.  
 
Following this drama and tension, Salman Khan exposes the truth of the much-talked-about equation between Shalin and Tina. Even after 10 weeks, it's not clear if Shalin and Tina have a soft corner for each other or if it's all an act for the cameras. Known to not mince his words, Salman asks Tina what game she is playing and with whom. Upon Tina making it clear that she has maintained that there can be no relationship between her and Shalin, Salman raises questions about her dancing closely with Shalin right after a huge fight on New Year's night. He observes that when Tina is weak, she goes to Shalin and when she's strong she snaps out of the fake equation with him. He guarantees that their relationship of convenience will not last and challenges Tina to own the game that she's playing. As the reality check landed, Shalin requests Salman not to be hard on Tina and the host exposes his need to be the knight in shining armour for brownie points.
Also Read: Happy Birthday Deepika Padukone: Here's what you can expect in 2023
ADVERTISEMENT
The next one to be on the receiving end of the 'vaar' is Archana Gautam, who gets an earful for ignoring the advice given to her repeatedly. Salman informs her that her muddas are right but the way she conveys them is unacceptable. The host warns her to not mistake her rudeness for honesty. Before Salman deconstructs the big fight between Archana and MC Stan, the rapper accepts all his mistakes and apologizes for them. Stay tuned for the aftermath of this savage 'vaar'. Are you happy with the news of IU dating Lee Jong Suk?