As Raj Kaushal's sudden demise leaves family, friends shocked, Sanjay Suri and Dino Morea remember coming together for their maiden movie, 'Pyaar Mein Kabhi Kabhi'.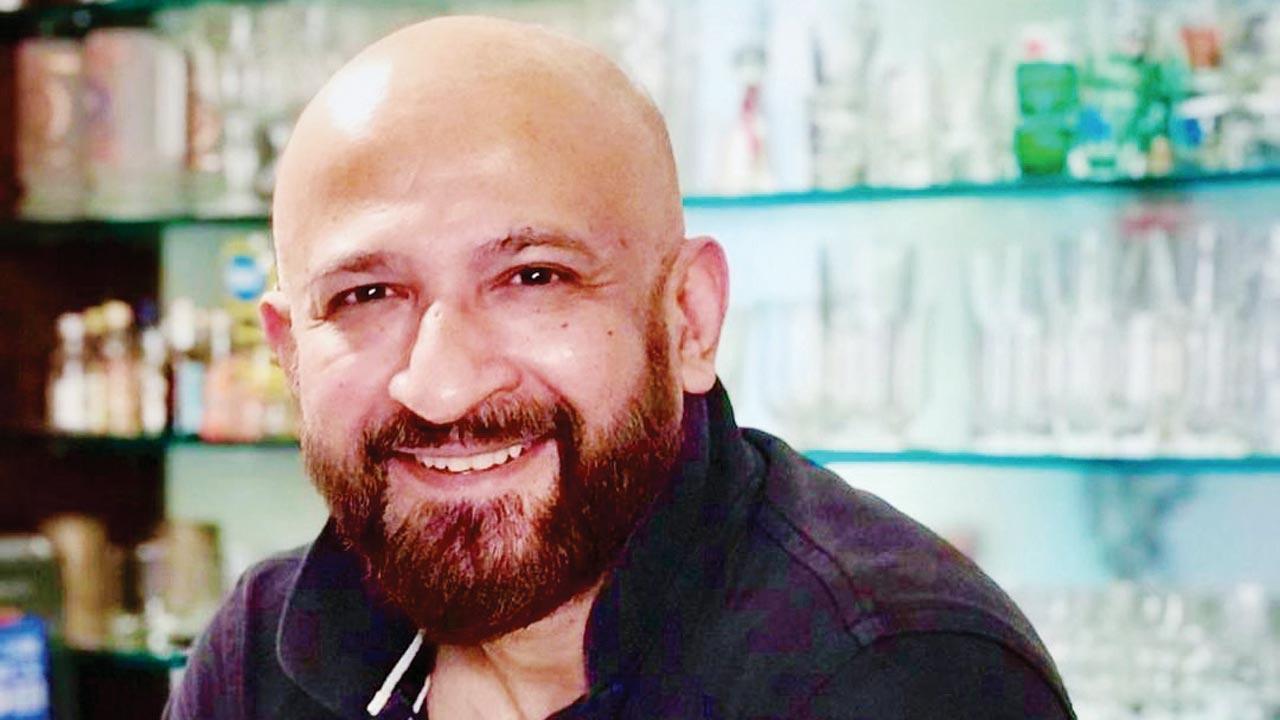 Raj Kaushal. Pic/Instagram
His friends remember him as someone with a ready smile on his face. And his Sundays were dedicated to what he treasured the most — friends and family. Over the weekend, Raj Kaushal's heart was full as wife Mandira Bedi and he played host to their near and dear ones. Three days later, the film and television industry woke up to the shocking news of the filmmaker's demise, the incident reminding us of the fragility of life. 
Dino Morea. Pic/Bipin Kokate; Sanjay Suri. Pic/Shadab Khan
Kaushal had forayed into filmmaking with Pyaar Mein Kabhi Kabhi (1999). The campus drama not only ushered in a new sound of music with Musu musu hasi and Woh pehli baar, but also launched a string of new faces, including Dino Morea, Sanjay Suri and Rinke Khanna. "I get so many messages about the film's songs to date. Raj knew how to make it special," says Morea, remembering how Kaushal was completely in charge of the project. "My most striking memory of the film is Raj's smiling face. No matter what went on around him, he had a positive energy that rubbed off on everyone. Mandira was a big part of the film's making. Seeing her distraught today broke my heart. He was young, and has been taken away from us too soon."
Mandira Bedi at the funeral of husband Raj Kaushal. Pics/Shadab Khan, Instagram
Suri, who had spoken to Kaushal four days ago, is shocked. "When we spoke, he said, 'Bhai, milte hai aur kuch karte hai.' I planned to meet him after returning from my shoot [in Uttarakhand]," says Suri, who had gone on to team up with him on Shaadi Ka Laddoo (2004) and My Brother Nikhil (2005).
Raj Kaushal and family
"Not many know this, but he was one of the best narrators I have ever met. You could give him a boring one-liner, but he would narrate it with such skill that you could visualise it completely. He was always bursting with ideas. He inculcated a lot of confidence in his actors. We were all new, but he gave us complete freedom between 'action' and 'cut'. It was liberating to work with him."
Manish Chaudhari
The actor is grateful to Kaushal for co-producing My Brother...Nikhil when few had faith in the same-sex love story. "Raj played a big part in my career and my life. I called him a yaaron ka yaar. He had magnetic energy to him. In fact, before every take, he would say energy instead of action, and the vibe on the set would be so positive."
Actor Manish Chaudhari, who recently shot for Kaushal's web debut Akkad Bakkad, has yet to come to terms with the loss. "We had finished shooting only three weeks ago. He was happy to have wrapped up 10 episodes in less than 30 days of shooting. He was kicked about his first OTT project, and was looking forward to directing the second season. Mandira and he had recently adopted Tara, and he would keep sharing stories about his kids on the set."
Also Read: Mandira Bedi's husband and popular filmmaker Raj Kaushal passes away