Shabina has choreographed 'Naiyo Lagda' from 'Kisi Ka Bhai Kisi Ki Jaan'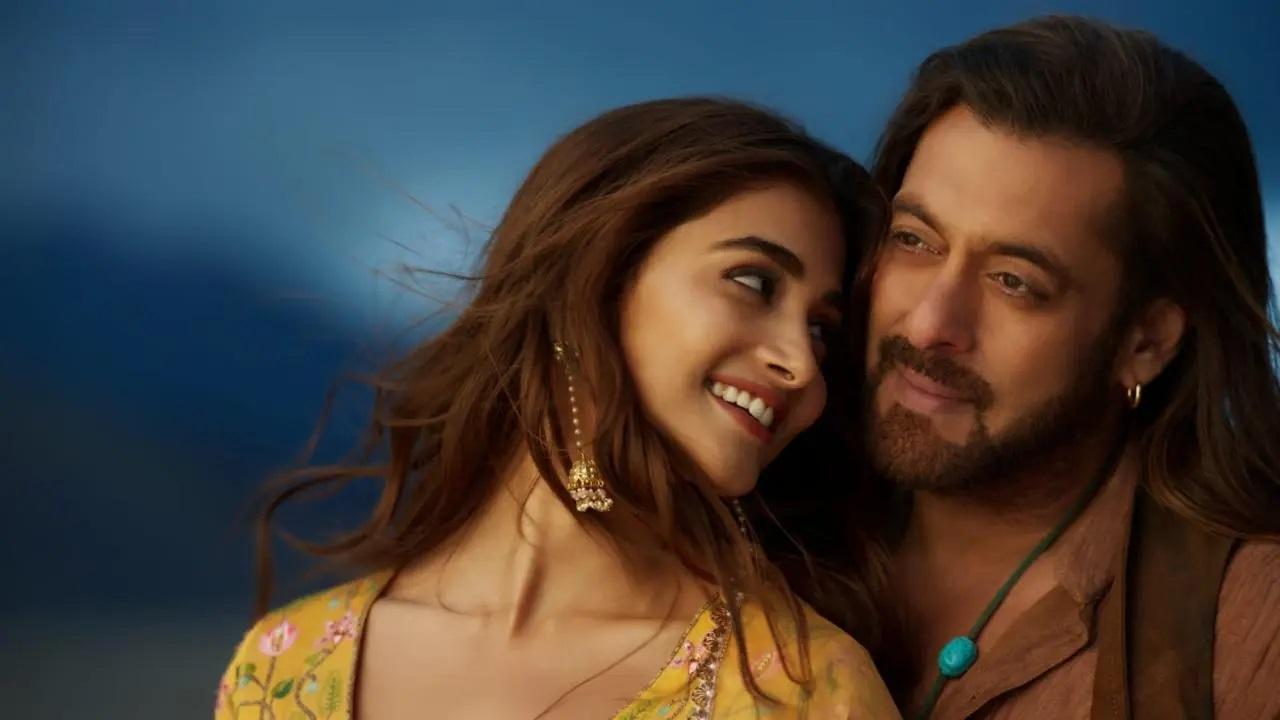 Kisi Ka Bhai Kisi Ki Jaan
Shabina Khan who has choreographed 'Naiyo Lagda' from 'Kisi Ka Bhai Kisi Ki Jaan' that has been making news ever since it's release, spoke to mid-day.com about how the song came to life. 
What were the challenges of filming 'Naiyo Lagda' in Ladakh?
ADVERTISEMENT
We shot the song over four days. We did a recce at several locations before zeroing in on Ladakh. Bhai wanted a location that looked larger than life and had a romantic feel. The challenges were we had to acclimatise the unit so that they don't face breathing issues. We could not give them heavy steps that involved running because of the weather conditions. 
Also Read: Exclusive! Shabina Khan: People trolling Salman Khan for 'Naiyo Lagda' are fools
What are your favourite moments from the shoot?
There's a close up shot where you see hair flying on bhai's face. Salman bhai loved the shots so much that it was also used to reveal his look in the film. He looked stunning and fresh. I used dancers differently in the film, we chose white dresses because Ladakh has different colours all around. The idea was to enhance the foreground. 
Also Read: Voice of 'Bigg Boss' Vijay Vikram Singh: I was an alcoholic for 7 years and it almost killed me
What is your view on Salman Khan and Pooja Hegde's chemistry in the song?
Their chemistry is superb, people have seen and loved the song. If the actors don't have good chemistry we choreographers or even the director can't do anything to save it. Pooja and Salman share a beautiful chemistry, every shot looks spectacular as if they are really in love. 'Naiyo Lagda' will make history because of Salman Khan and Pooja Hegde's chemistry.
The song, 'Naiyo Lagda', the love anthem of the film, was shot in the picturesque valleys of Ladakh. Himesh Reshammiya, who has previously also composed blockbuster songs for Salman Khan like 'Teri Meri', 'Tere Naam' title song, 'Tu hi Tu Har Jagah', among others is the composer, with lyrics by Shabbir Ahmed and Kamaal Khan and Palak Muchhal lending their voice to the song. Are you excited for Gaslight?