It's Shamita Shetty on mid-day.com's 'Celebrity Pet Parents'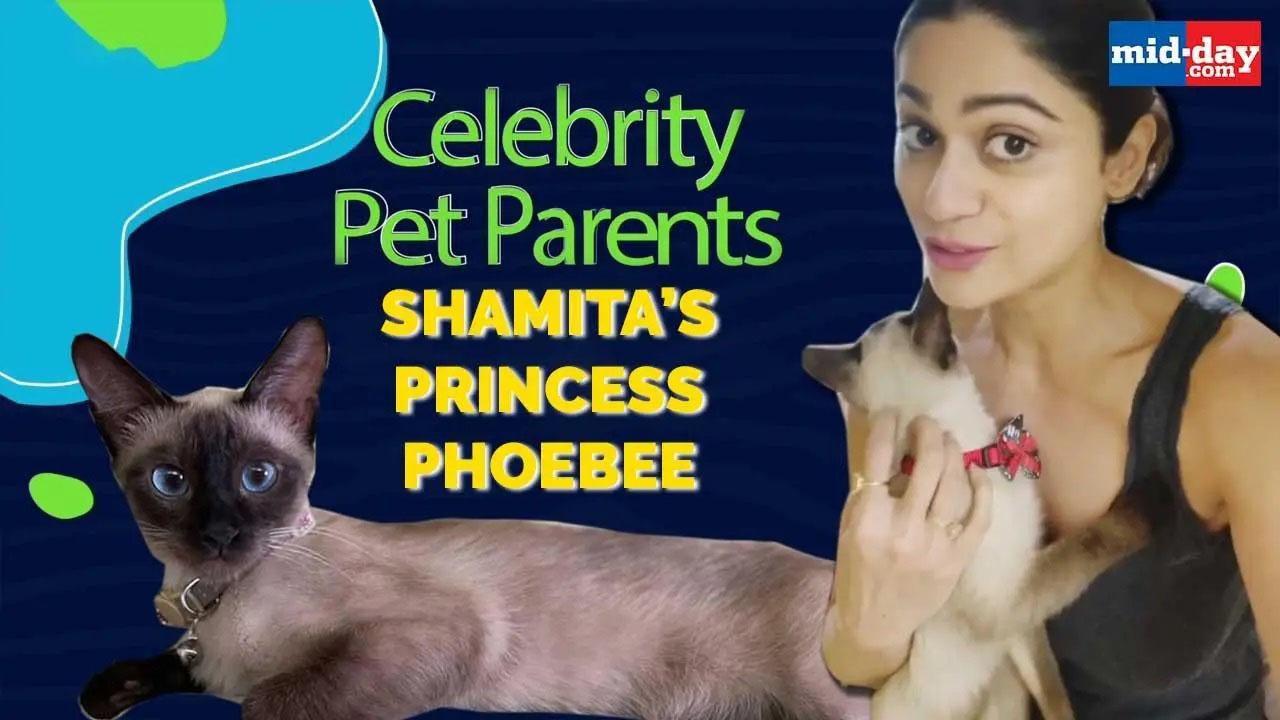 Shamita and Phoebee
Shamita Shetty joins mid-day.com, on our special series 'Celebrity Pet Parents' this week! Animal lover since childhood, Shamita says she's always had a cat or dog at home, for as long as she remember! Her current cat Phoebee is Shamita's pet princess, the actress adores her even if it means sacrificing her hairbands!
Shamita told mid-day.com, "There was a time when I had five cats in the house! Say goodbye to your furniture because how many ever scratch pads you get them, they just want to claw at your sofas and furniture, everything around. This is something I developed after years, I'm also allergic to cat hair and dog hair but I can't live without cats! So, I can't have too many in the house now."
The actress adds that she never takes her pets to her set. "The only place I take them to is to my sister's (Shilpa Shetty) house because she's got animals there as well. They need their space to run around, I can't have her confined to my vanity van."
Shamita adds that she dreamed of becoming a vet when she was younger and would pick up any sick cat and dog from the streets, bring them home and care for them. 
Watch video to know more!