Sharmila Tagore recently opened up on the threats she received when she married Mansoor Ali Khan Pataudi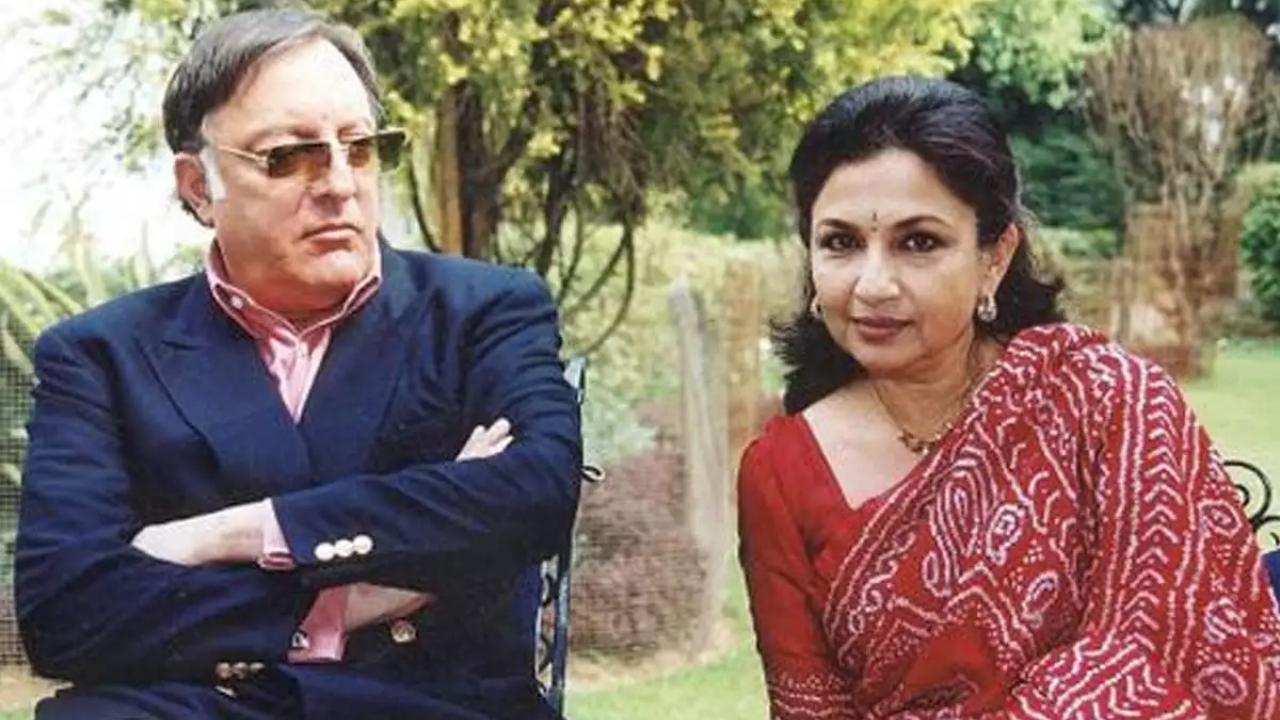 Source/Instagram
Listen to this article
Sharmila Tagore equates threats faced in her inter-faith marriage to Mansoor Pataudi as 'bullets'
x
In a candid conversation with Twinkle Khanna on her YouTube channel Tweak India, the iconic Sharmila Tagore opened up about her enduring journey in the world of cinema and a pivotal chapter in her personal life that made headlines back in the day.
Sharmila Tagore continues to captivate audiences with her timeless grace and talent. However, during her chat with Twinkle Khanna, she delved into a chapter of her life that was marked by challenges and threats due to her inter-faith marriage to Indian cricket legend Mansoor Ali Khan Pataudi.
ADVERTISEMENT
Reflecting on their first encounter, Tagore shared the story of how she met Pataudi, and it was evident that destiny had a plan for them. But it was their inter-faith union that stirred controversy, with her family receiving threats. Tagore described this turbulent time, saying, "Yes, Bullets shall speak."
When questioned about how she ensures harmony in her blended family, where her son Saif Ali Khan and daughter Soha Ali Khan are married outside their religion, Tagore revealed her hands-off approach, stating, "I don't think I have anything to do with it. They all live in their own homes with their own adjustments. All want to keep in touch, basically. So, I really don't have much to do with it."
Khanna suggested that Tagore had set a precedent for her family, to which the veteran actress responded with humility, saying, "I guess because when in my family everybody was marrying Bengalis, and in Tiger's family, they were all married to people from their own community, Tiger and I were the only people, and we just announced to our respective families that we were getting married. Then I was working, and he was playing cricket, so we didn't really know what the background angst was."
The challenges of their inter-faith marriage didn't stop there. Tagore revealed that they were denied their chosen wedding venue at the last minute due to threats, forcing them to tie the knot at a friend's house. She explained, "My family had organized the wedding at Fort William because they were very worried about what might happen since there were a lot of threats. But Fort William refused at the last minute because some of the baraats that were coming had some Army connection. In the end, they found some Ambassador friend's big house."
This revelation provides a glimpse into the strength and resilience that Sharmila Tagore and Mansoor Ali Khan Pataudi exhibited in the face of adversity, ultimately forging a love story that has stood the test of time. Her life's journey remains a source of inspiration for many, reminding us that love knows no boundaries, be it religious or societal.
"Exciting news! Mid-day is now on WhatsApp Channels

Subscribe today by clicking the link and stay updated with the latest news!"
Click here!