Karan Deol to play reel son to father Sunny in Lahore 1947, Santoshi's screen adaptation of Jis Lahore Nai Dekhya; film to roll in March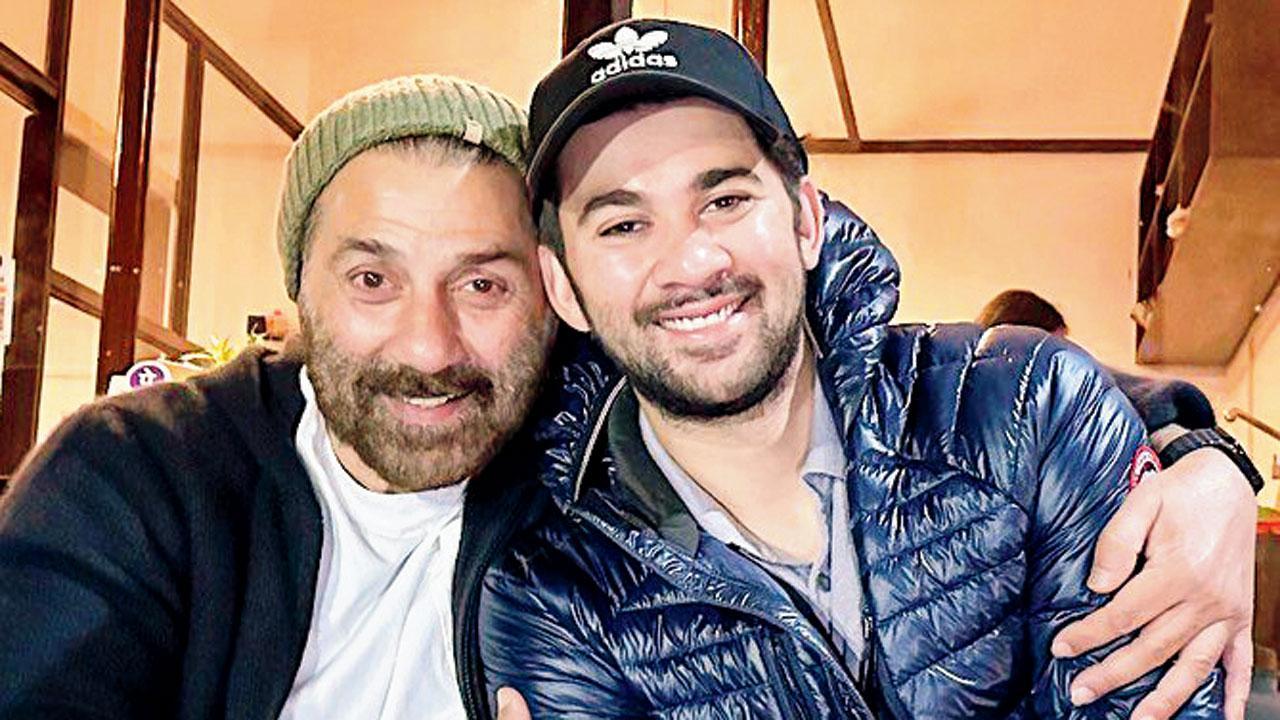 Sunny Deol and Karan Deol
Asghar Wajahat's play, Jis Lahore Nai Dekhya O Jamyai Nai, has long fascinated Rajkumar Santoshi. Finally, the director is gearing up to make its screen adaptation, titled Lahore 1947. It's not surprising that Santoshi has roped in his frequent collaborator Sunny Deol for the historical drama. While the two had a falling-out before the making of The Legend of Bhagat Singh (2002), they resolved their differences soon after. "I can only be upset with someone I have an equation with. The mutual admiration and respect has always remained," says the director.
Wajahat's famed play revolves around a family that moves to Lahore after the Partition. While Santoshi had taken the subject to Anil Kapoor and Sanjay Dutt in the past, he is glad that it is eventually materialising with his first choice. That's not all — Sunny's actor-son Karan Deol will also star in the period drama. "Karan plays Sunny's son, and represents the next generation [in the narrative]. His character takes the story forward. When I went to narrate the film to Sunny, Karan was also there. He liked the subject and [his role]." 
Also Read: On 74th Republic Day, Sunny Deol delights his fans with first poster of 'Gadar 2'!
The director, who has collaborated with Sunny on three films and helmed Bobby Deol's debut film Barsaat (1995), is only too happy to work with the family's next generation. Neither Karan's debut film Pal Pal Dil Ke Paas (2019), nor his second offering Velle (2021) made waves at the box office. But Santoshi has faith in the youngster. "You can't judge an actor on the basis [of his films' performance]. Karan has potential; he fits the role and is sincere." The filmmaker plans to take the movie on floors in early March.