Actress Supriya Pathak has opened up about her close-knit family dynamics, shedding light on her relationship with her stepson, Shahid Kapoor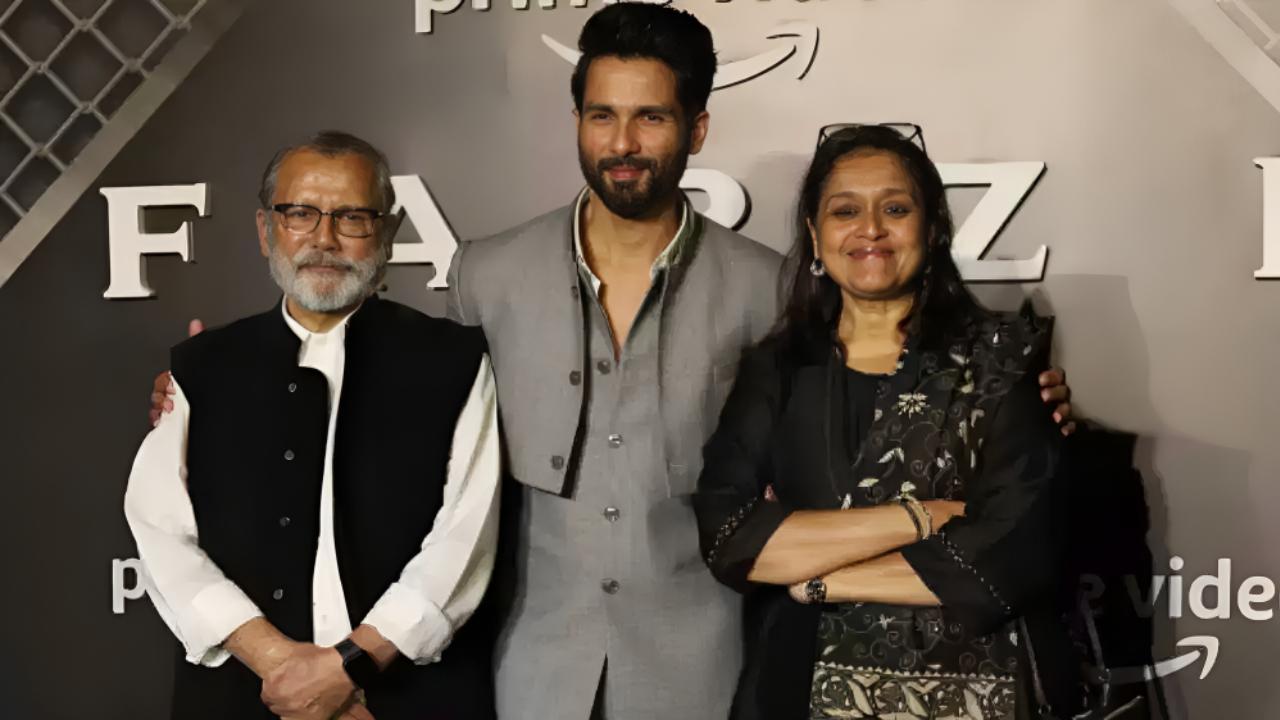 Source/Instagram
Listen to this article
Supriya Pathak opens up about her 'great' bond with Shahid Kapoor, says, 'he is my son'
x
Actress Supriya Pathak has opened up about her close-knit family dynamics, shedding light on her relationship with her stepson, Shahid Kapoor, and his two children, Misha and Zain. In a recent interview while discussing her upcoming film 'Gangster Ganga,' she candidly shared her thoughts.
Pathak described Shahid as her son and expressed her deep bond with her two grandchildren. She emphasized the importance of family and their collective efforts to strengthen their connections. Their family values are deeply rooted, and they believe in sticking together through all life's challenges. Pathak also noted how family relationships evolve across generations, with her having a more open and friendly relationship with her daughter compared to her own experiences with her mother.
ADVERTISEMENT
Speaking about her upcoming film 'Gangster Ganga,' which is set to premiere on October 4 at the JioCinema Film Festival, she explained the heartwarming narrative that explores the relationship between a grandson and his grandmother. The film explores the concept that as generations pass, there can be gaps in thinking and understanding, but grandparents will always be a reliable source of support.
Supriya Pathak, known for her thoughtful role choices, expressed her attraction to the simplicity and sweetness of the story. Speaking on this she said, "I liked the story. It is simple and sweet. When you start a relationship with your grandparents, you are a baby, and then both grow up. There is a [generational] gap in thinking; therefore, it won't match until you realise that it's not true. Grandparents realise their relationship [with the next generation] has to evolve and change with time, but [they'll] always be people you can fall back on," says the actor, adding that she was pleased with the enthusiastic young team. Pathak shares that she never thought of doing a short film until this came her way. "I always wanted to act on a larger canvas, but that was when I was young. Now, I write and read short stories. It was an interesting challenge to create a character in a limited amount of time,"
As 'Gangster Ganga' approaches its release date, audiences can look forward to a touching and relatable story, and fans of Supriya Pathak will undoubtedly appreciate her contribution to the project.
"Exciting news! Mid-day is now on WhatsApp Channels

Subscribe today by clicking the link and stay updated with the latest news!"
Click here!