Shyam Benegal, whose Mammo earned Surekha Sikri one of her three National Awards, says the veteran actor was in a league of her own, thanks to her craft and dedication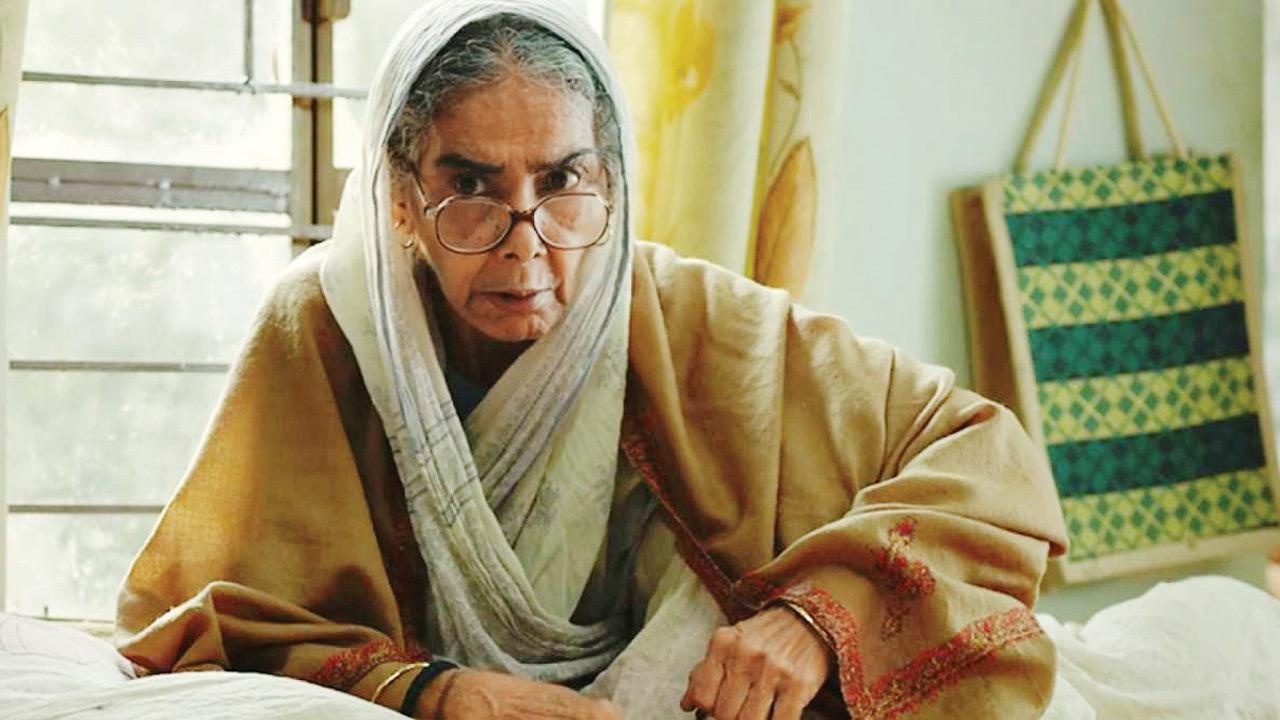 Surekha Sikri's act as the sharp-tongued grandmother in Badhaai Ho won her, her third National Award
There is no greater delight for a filmmaker than finding an actor who can be moulded like clay at his hands. That's how I remember Surekha Sikri, a fine blend of preparation and instinct. Being a National School of Drama graduate, she not only had a great sense of craft, but also an ability to bring more to the table than the written word. Trained under Ebrahim Alkazi, Surekha was one of the finest from the Delhi theatre circuit. When I first met her, she had delivered a brilliant play; I couldn't get her performance out of my mind.

A still from Mammo
ADVERTISEMENT
I got in touch with her when I was casting for Mammo [1994]. Ours was a strictly professional equation, but as a filmmaker, it was heartening to have an actor whom you didn't need to brief at all. Thanks to her theatre background, she was among the most prepared artistes I have ever worked with. She knew what costumes she'd wear, and her make-up would be [perfect]. She would know her dialogues by heart, and everyone else's too. Having her in the same frame helped other actors better their performances because she brought an incredible zest that elevated every scene. Surekha was never complacent — not when she worked with me in Mammo, and evidently not when she did Badhaai Ho [2018]. The fact that she won a National Award for Badhaai Ho speaks volumes about her commitment towards each performance.
Also read: Neena Gupta: I wished to be an actress like her in my younger days
I did three films with her, each of which have a special place in my heart. From Fayyazi in Mammo to Ittan bai in Sardari Begum [1996] and then revisiting Fayyazi in Zubeidaa [2001], she internalised every character. While she was always dependable, she would not depend on anyone. I wouldn't call her reticent, but she was a non-fussy, quiet professional who did her work and left. I slowed down my work, and our paths didn't cross in the last seven years. Today is a sad day for me. We lost an actor whom people failed to understand or value, for a large part of her life.
Also read: Surekha Sikri passes away: Manoj Bajpayee, Randeep Hooda, Divya pay tribute
As told to Mohar Basu