The 'veeres' at this wedding do were mostly young Ahmad's incredibly warm, intimate friends and family; a big crowd, nonetheless—sending their final cheer to a 10-day long feast, that'd captivated Delhi thus far, with mehndi, qawwali, Arvind Kejriwal, Rahul Gandhi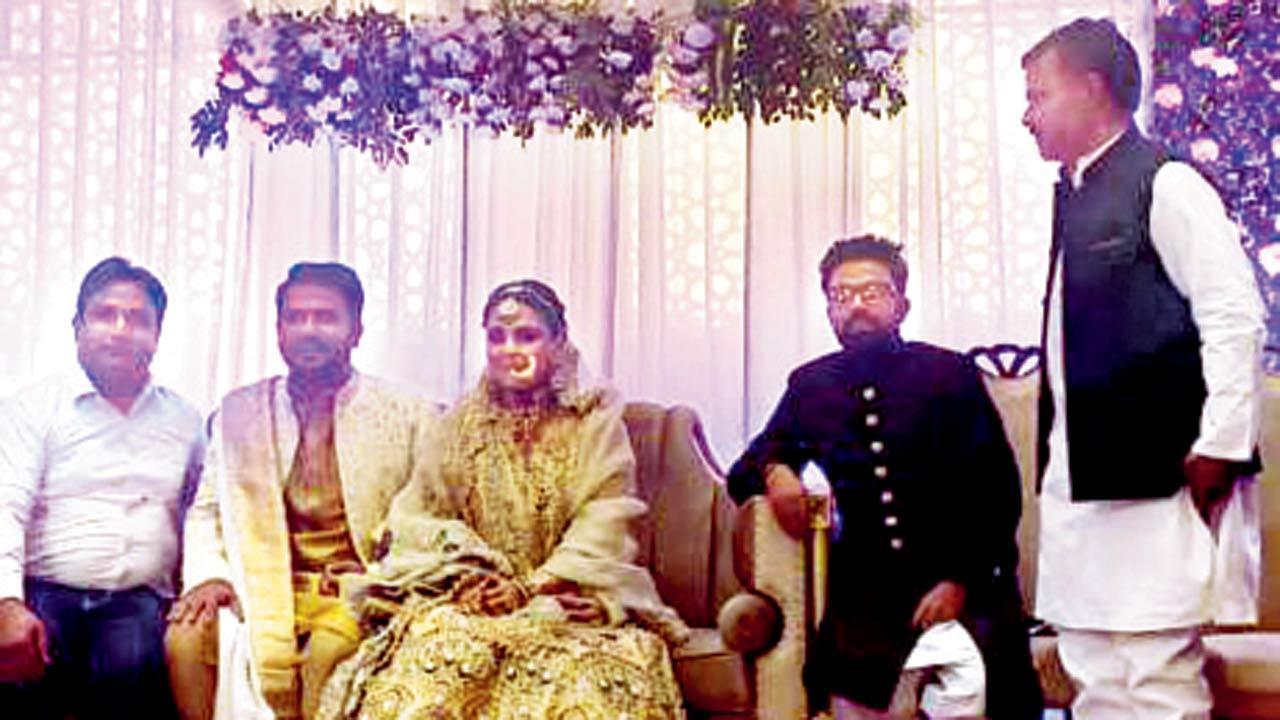 Fahad and Swara at the venue last evening
Actor Swara Bhasker wore the jhumka in Bareilly—in what was her 'walima', traditional post-wedding reception, at her husband, activist-politician Fahad Ahmad's hometown. 
Although the venue, the majestic Grand Nirvana hotel-resort, off the main city, could be anywhere in the posh world. 
ADVERTISEMENT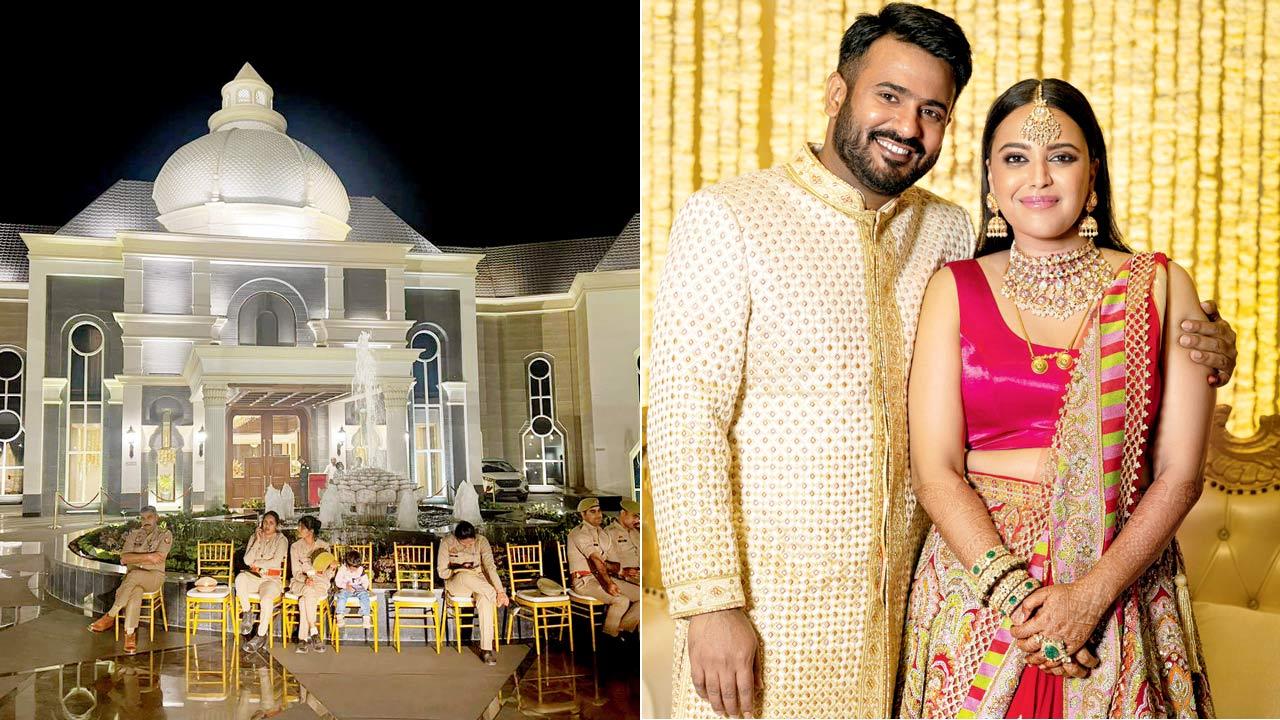 Cops stationed outside the venue in Bareilly; (right) the couple from their March 16 Delhi reception
The 'veeres' at this wedding do were mostly young Ahmad's incredibly warm, intimate friends and family; a big crowd, nonetheless—sending their final cheer to a 10-day long feast, that'd captivated Delhi thus far, with mehndi, qawwali, Arvind Kejriwal, Rahul Gandhi…
The security cordon at the Uttar Pradesh venue certainly matched the profile of the event. While Bareilly is also hometown of actor Disha Patani (her father's on Swara's guest-list)—it certainly got its taste of young Bollywood. 
DJs in place. Married lovebirds projected on the big screen. The food to die for. The party had only just started, as we went to press.
Also Read: From Haldi to Mehendi, checkout these photos from Swara Bhasker, Fahad Ahmad's pre-wedding festivities