Actor Tahir Raj Bhasin who made his Bollywood debut with Pradeep Sarkar's 'Mardaani', recalls how the late director mentored him in his first movie and trusted his acting skills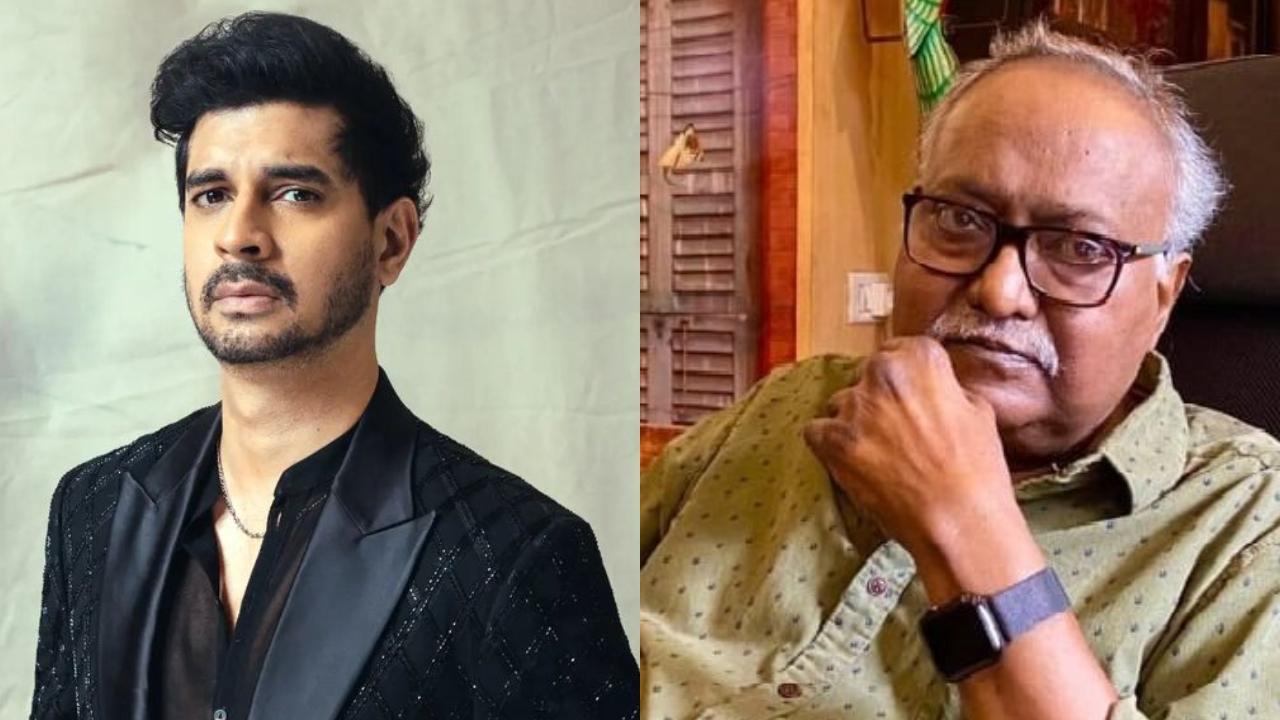 (Pic courtesy: Tahir Raj Bhasin/ Instagram, Twitter)
Bollywood's ace filmmaker, Pradeep Sarkar has passed away. A prolific writer and a top-class director died at the age of 67.
Sarkar, who made his directorial debut with 'Parineeta' in 2005, was admitted to the ICU of Lilavati Hospital where he breathed his last in the early hours of Friday morning, on March 24.
ADVERTISEMENT
The passing away of Pradeep Sarkar has sent shockwaves across Bollywood and the Indian film industry.
Right from actors, and directors to filmmakers, everyone from the film fraternity is finding it hard to digest the fact that Sarkar, who was such a gem of a person is no more.
Since morning heartfelt tributes have been flowing in for the departed soul. Ajay Devgn, Abhishek Bachchan, Manoj Bajpayee, Neil Nitin Mukesh, and Kangana Ranaut, among several others, are some of the Bollywood celebrities who mourned Sarkar's untimely demise.
Actor Tahir Raj Bhasin who made his Bollywood debut with Pradeep Sarkar's blockbuster 2014 movie, 'Mardaani', is 'extremely sad' about the passing away of his 'Pradeep dada'.
While speaking about the same, Tahir says, "Woke up to the extremely sad news of passing away of Pradeep dada. I will always remember him with eternal gratitude as the man who trusted me with 'Mardaani'. He was a maestro whose experience and guidance gave me the confidence to act to my fullest potential in my debut film."
Also Read: Director Pradeep Sarkar passes away at 68, Ajay Devgn, Abhishek Bachchan, Manoj Bajpayee, Hansal Mehta and others pay tribute
Recalling his first day of shoot with Sarkar, Tahir says, "He mentored and then gave me space to create a part and, in this trust, lay his genius. I remember being extremely nervous on day one of the shoots. It was a production-heavy day, we were holding up traffic and there were 100 junior artists on set. An intimidating environment for a first timer."
"After my first take, I waited with bated breath as he watched the monitor. After what seemed like an eternity, he yelled out for the entire set to hear, 'that was great!' Just that validation from your first director still rings in my ears when I walk on to a set to this day," Tahir further added as he spoke about the positive response he got from Sarkar on his first-ever take.
Calling Sarkar a 'visionary', Tahir paid his tribute to the late filmmaker. "He was a visionary par excellence and he was ahead of his time. He lives on in the films he created. May he rest in peace," signed off Tahir as he bid final goodbye to his first director.