We give you a lowdown on some of the young and formidable singing sensations in the country who have been raising the mercury on the Bollywood music charts and look like they're here to stay
Neeti Mohan
For Bollywood, music is as essential an entity as probably the story as a whole. With every era of movies, there has come a whole generation of musicians who have almost immortalised the movie through the music. Right from Jab Pyar Kiya To Darna kya to Mera Joota Hai Japani, from Tere Bina Zindagi se koi to Chura Liya hai Tumne, the songs remain a patriotic favourite among cult music lovers irrespective of the age or era they belonged to.
With the advent of not just online forums to showcase one's musical inclinations, but also music festivals enjoying a moment on the commercial music scene apart from big music producers showing an interest in indie music and underground musicians, it looks like new-age music might just break all social norms and conventions surrounding B-Town.
If ardent music aficionados and experts are to be believed, in the last decade or so, music and it's many intricacies have almost transformed into a kaleidoscope of interesting genres, voices, rhythm and tunes, complete with experimental beats and fused instruments. Some of the most talented new musicians on the scene give us their two bits on the changing scenario.
Neeti Mohan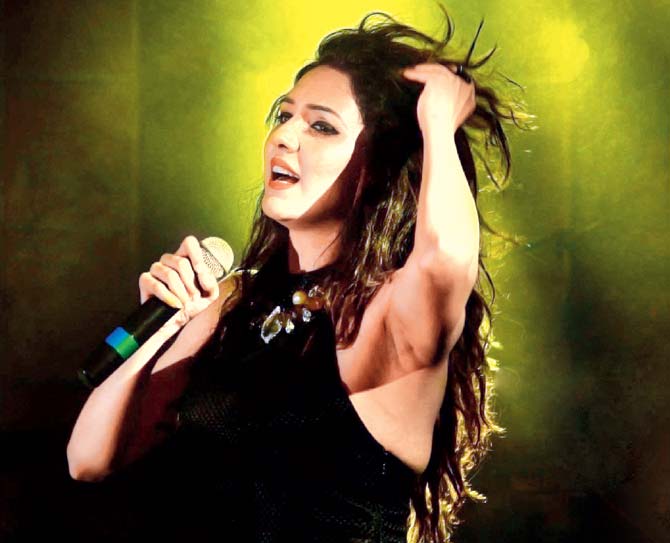 From being one of the winners of a talent show to crooning to a jazz number in Bombay Velvet, this girl is making a mark and how! "I come from a completely non-musical background. In fact, for the longest time I was pursuing my dream of joining the Indian Army. It was only after my tryst with the talent show and later joining Aasma (the band), that I considered turning it into a full-time profession." Quiz her on the changing music scene and she replies, "Things have changed drastically, there was a time when indie music wasn't taken seriously at all. Now it has a place right in the crux of the mainstream music scene." Quiz her on her personal brand of music and she says, "Music is an art and art needs to have a platform. Now there's no dearth of that and that's the best thing about being part of this generation of music. Only recently the Nirbhaya case had affected me very badly and I decided to write and sing a song about it and I went ahead and did that. Things like that wouldn't be as feasible in the past but they are now."
Neha Kakkar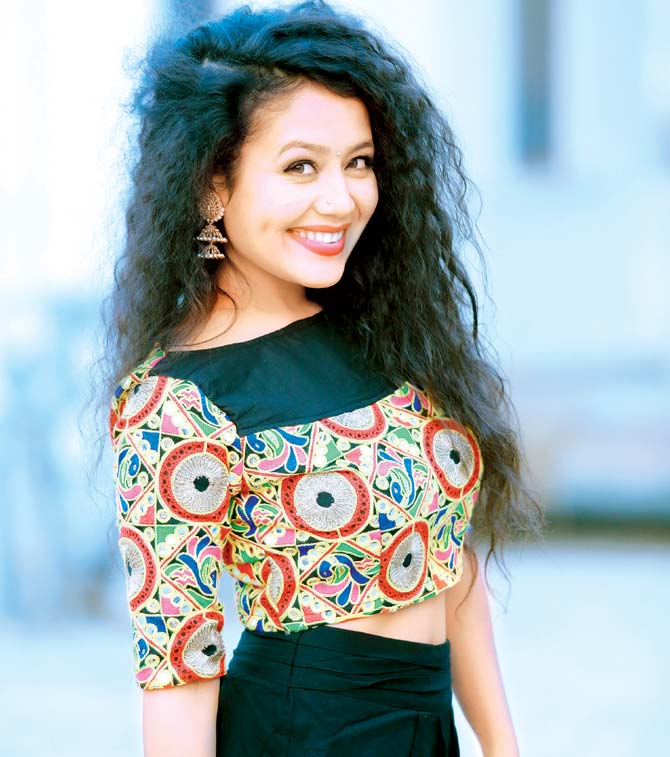 A lethal combo of both looks and talent, Neha Kakkar is a name to reckon with in the mainstream Bollywood scene. After serenading us with hits like Second hand Jawani, London Thumukda and Dhating Naach among many others, she has a bit to share about her own personal journey. "My journey has been like a roller coaster ride, Of course every artist has to go through the initial struggle, but at the end of it, I have zero complaints." Ask her about her take on the growing opportunities for singers and she says, "I strongly believe that if one is talented one is here to stay. Besides, any career one chooses needs time, energy, effort and talent. Today with TV becoming such a huge medium artists especially singers get the much-needed recognition they deserve. For me personally also, social networking sites and YouTube have helped so much to be out there and showcase my talent." On her upcoming projects she adds, "A few like Mastizaade, One Night Stand, Fever and Ghayal Returns. Amongst the non-film music I have future collaborations with Falak Shabir, Bohemia and Indeep Bakshi."
Sanam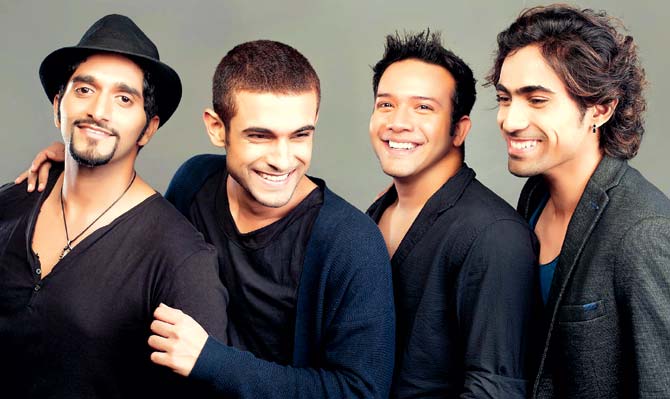 The band that became an instant hit amongst the younger lot with numbers like Behka and Teri Aankhon Se, are currently working on some exciting projects. Says Samar Puri the lead vocalist, "One of the advantages of being an independent artiste is that we get to decide when and what we want to release. It is not dependent on any company or movie release. Today, you don't have to rely on a music label or Bollywood to get your music out to the rest of the world. So even though Bollywood is big and is quick because of all the promotions, there is still scope for independent music that artists make from the heart, to spread in not just India, but all around the world." Ask them how realistic a career in films is and Venky, bass guitarist and vocalist, says, "It completely depends on the drive you have to succeed in what you do and also the amount of work you are willing to put in. If you are sure about your talent, it makes sense to give it your best shot and not keep it as a hobby while wasting time building a back up career in case you fail as a musician."
Armaan Malik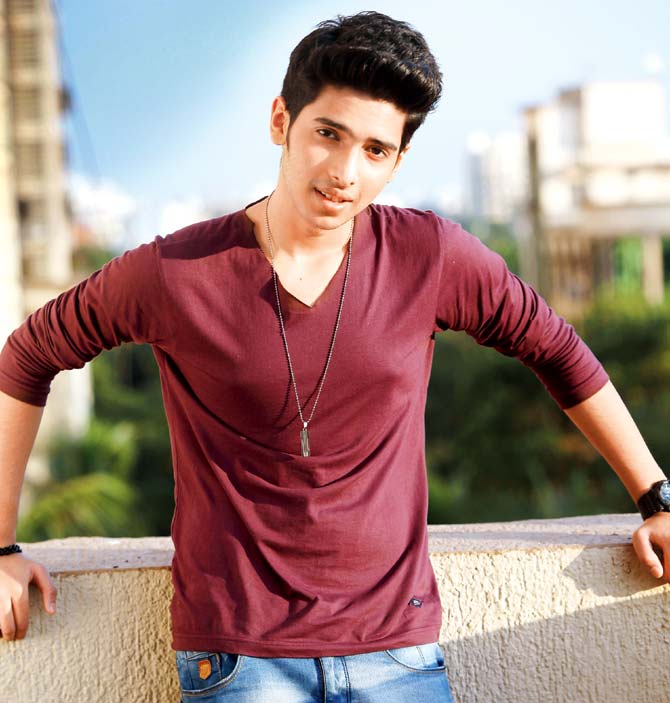 Son of Daboo Malik and brother of Amal Malik, this young singer is fast carving his own niche, and it didn't come easy to him, "In the beginning when I participated in Li'l Champs I was eliminated at the seventh position since I belong to a musical family I would get a chance to make it easily in the industry. This crushed me completely. Today is the best time for new musicians because there is so much scope to put out your new music. Plus there is a Parallel Non-Film industry working alongside Bollywood where there is a lot of new and fresh talent," he says. Since the young singer is a product of a talent show himself, he has an interesting take on them, "I think it's one of the best platforms to be recognised and get the much needed popularity an upcoming artist needs, and they are happening in abundance now so all the better for new talent." On his future projects he says, "I am singing for a couple of projects like Calendar Girls, Ghayal Returns, Mastizaade to name a few, and also doing a couple of singles throughout the year. "
Ami Mishra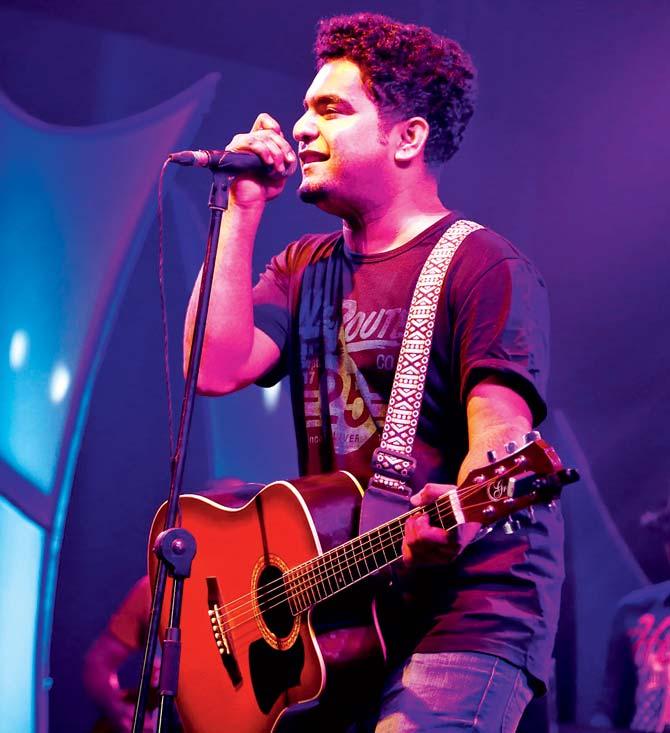 Recently been in news for donning the composers' hat for a song called Hasi Ban gaye in the movie Humari Adhuri Kahani, directed by Mohit Suri and produced by Vishesh Films (Mahesh and Mukesh Bhatt), Ami Mishra speaks about the evolving music scene in Bollywood. "For people who come from a lower middle class background, this transition obviously has financial implications and survival is tough as you don't have a salary to fall back on. Having said that though, a career is realistic and possible if you work towards your goal with a positive frame of mind."
Amaal Malik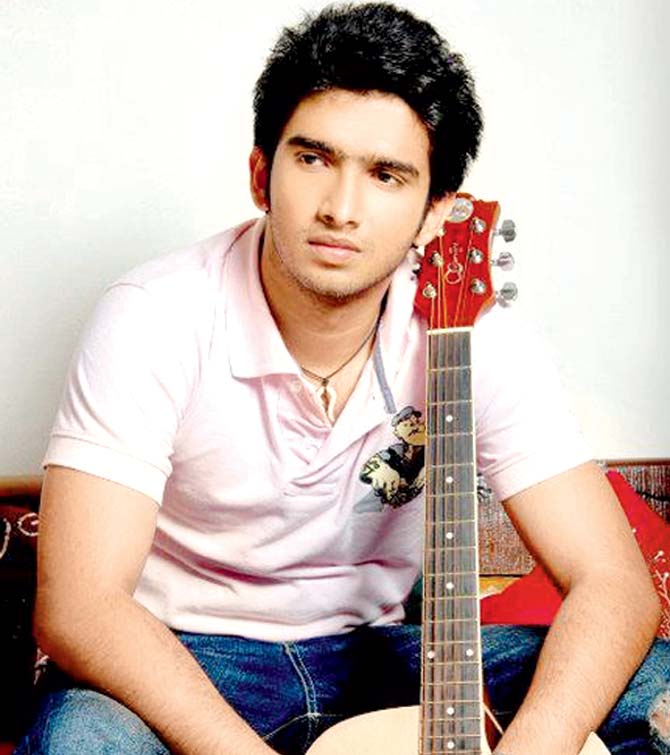 "Despite being an industry kid, I never got a cushion or any sort of support, never used my fathers or family name to get work. I have really struggled and clawed my way and built my own path to reach out to the world," says Amaal Malik, says composer Amaal Malik, nephew of Anu Malik and son of Daboo Malik. And reach out, he has. Ask him if it's possible to start a full-fledged music career in the industry and pat comes the reply, "In this day and age? Absolutely. Bollywood undoubtedly is the biggest platform, but apart from that advertising, video game music and Indie music is all growing by leaps and bounds. If you have the talent, you will be promoted and backed. Bottomline is, there are plenty of opportunities, and the quick, hard working ones manage to make the cut."
Papon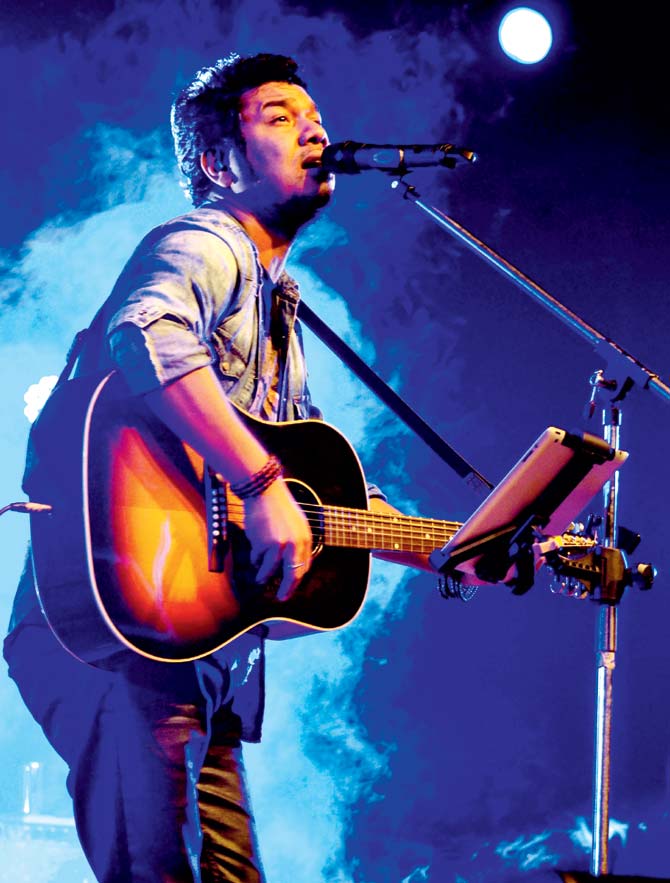 Angarag Mahanta better known by his nickname has made an indelible standing for himself as a singer and composer. After delivering soul-stirring hits like Kyun from Barfi and Jiyein Kyun from Dum Maro Dum, he will be singing for Bombay Velvet and Hamari Adhuri Kahani. Quiz him on the new avenues for musicians in Bollywood and he says, "Well, the live show scene for independent music is definitely better, though we have a long way to go, we also have music festivals now. It's also the age of internet so if you make a good song and make a nice video you can at no cost make it reach millions of people." And what about music pertaining to Bollywood alone? "If we are talking about art beyond Bollywood then it's not comparable as the kind of money put behind songs from Bollywood to market it is huge!", he says
Jasmine Sandlas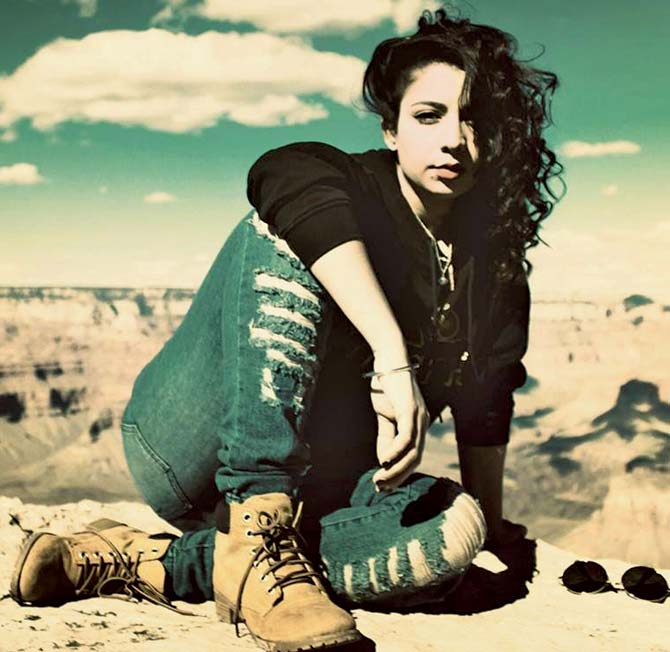 After kick-starting her career with the hit song Devil - Yaar Na Miley from Kick, there's been no looking back for this young diva. "My journey so far has been about patience, perseverance and conviction. I had my blinders on and knew what I wanted to see in my future as an artist. In 2014, Yaar Naa Miley was my debut in Bollywood and it blew my mind to see the response from the fans. I feel fortunate to have sung 'Sawan Mein' for MTV Coke Studio," she says. Talk about the changing scenario in the industry and she some insight to share. "Mumbai is where the magic happens and it's the best place to network with the Entertainment Industry. There are numerous platforms where performance opportunities arise for an artist to showcase their talent. As a musician, it's important to create your own sound, find the right music production and collaborate with like-minded professionals. I feel that it's important to know your strengths and weaknesses along the way. It may take a decade to get your foot in the door but consistency is key," she adds.
Ash King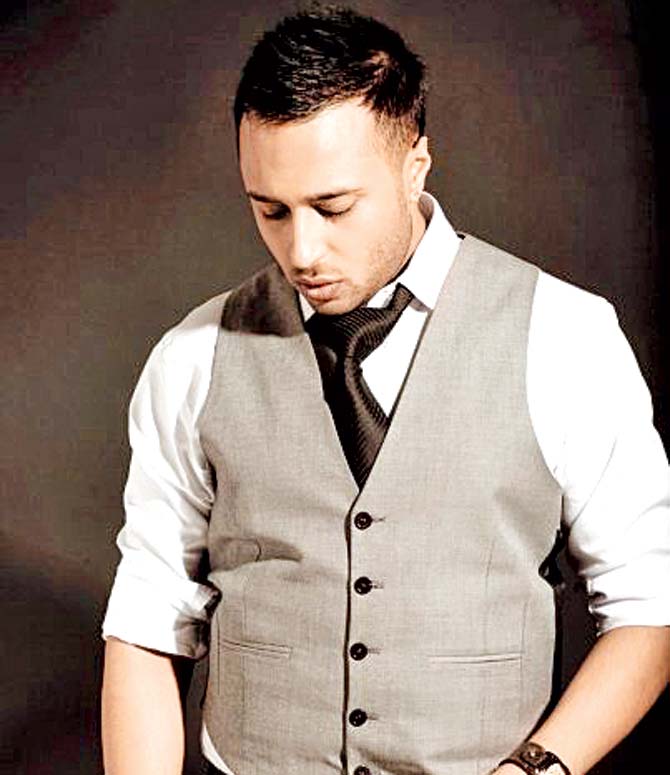 Born and brought up in a family of musicians, singer Ashutosh Ganguly or popularly known as Ash King rose to fame with hit songs like Dil Gira Dafatan from delhi 6 and Aunty ji from Ek Main Aur Ek Tu. He has his two bits to share about the evolving music scene in the country. "Its a roller coaster ride! One minute im performing at a wedding in Lucknow, and the next with Pritam at the IPL opening! Its an amazing journey that teaches me so many things." Ask him to give some advice to singers who are looking to break into the industry and he says, "The only thing you have to keep in mind is that you need to be hungry enough for what you want to achieve. I was pretty hungry when I came all the way from England." Quiz him on his upcoming projects and what his fans should look forward to and he says, "I've just recorded for Shankar, Ehsaan and Loy and Meet Brothers and I'm also working on my own independent releases outside of Bollywood. You can also see me perform live with my new band across India."
Bhoomi Trivedi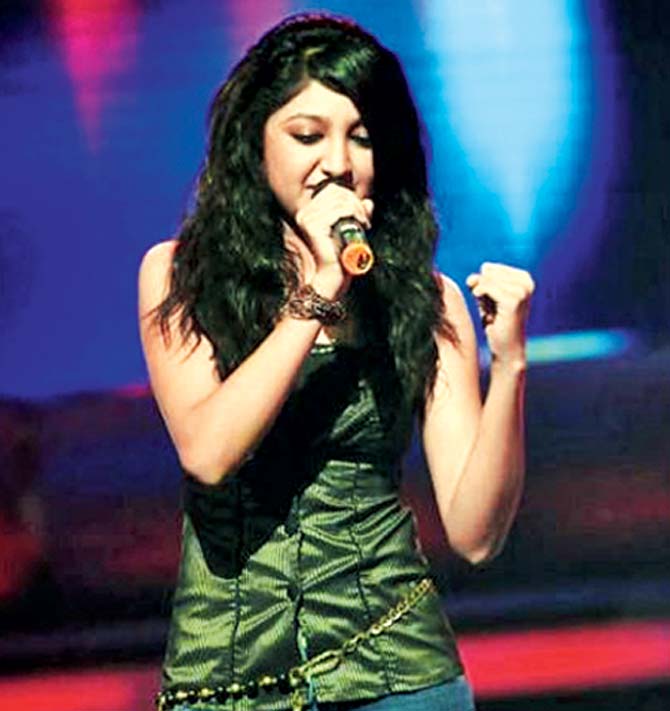 Bhoomi Trivedi had us all wanting more when she crooned away to glory with her hit song Ram Chahe Leela in Ram Leela, what followed were several awards and accolades. "I love how my journey has panned out. I feel like music is a continuous learning process and it's never-ending in it's teaching. I've always had the support of my parents plus my own dedication and love for the art." Ask her what it was about her that the industry instantly took a liking too and she says, "I think the industry accepted me with my flaws and I'm so grateful for that. But I think my USP is the texture of my voice which has been appreciated." Quiz her on the changing music scene and she says, "Music producers are experimenting with their brand of music, they're even taking the risk of fusing genres like classical and EDM."