A source says that Deepika Padukone apparently took a paycheck of Rs 12 crore for Padmaavat and after much negotiation, Priyanka Chopra, too, has agreed on the same number for Bharat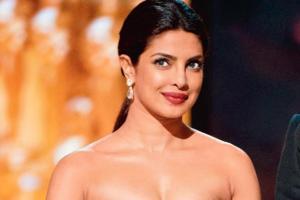 Priyanka Chopra
Amidst talks of gender pay parity, after Veere Di Wedding and Raazi amassed huge box office numbers, we hear that Priyanka Chopra and Deepika Padukone are the highest paid women in Bollywood. Rumour has it that Priyanka Chopra's taking home a fat pay packet for Salman Khan's Bharat. She's getting paid a cool Rs. 12 crores. 
A source says that Deepika Padukone apparently took a paycheck of Rs 12 crore for Padmaavat and after much negotiation, Priyanka Chopra, too, has agreed on the same number for Bharat. Priyanka's team had quoted Rs 14 crore given her current market rate, but, abiding by industry standards, she was given Rs 12 crore.
However, there's still time before they can demand profit shares like their male colleagues do. Well, meanwhile, there's no word on how much male lead Salman Khan's taking home!