Arjun Kapoor's debut film, Ishaqzaade, completes 11 years, and the actor speaks about how the film taught him to believe in himself!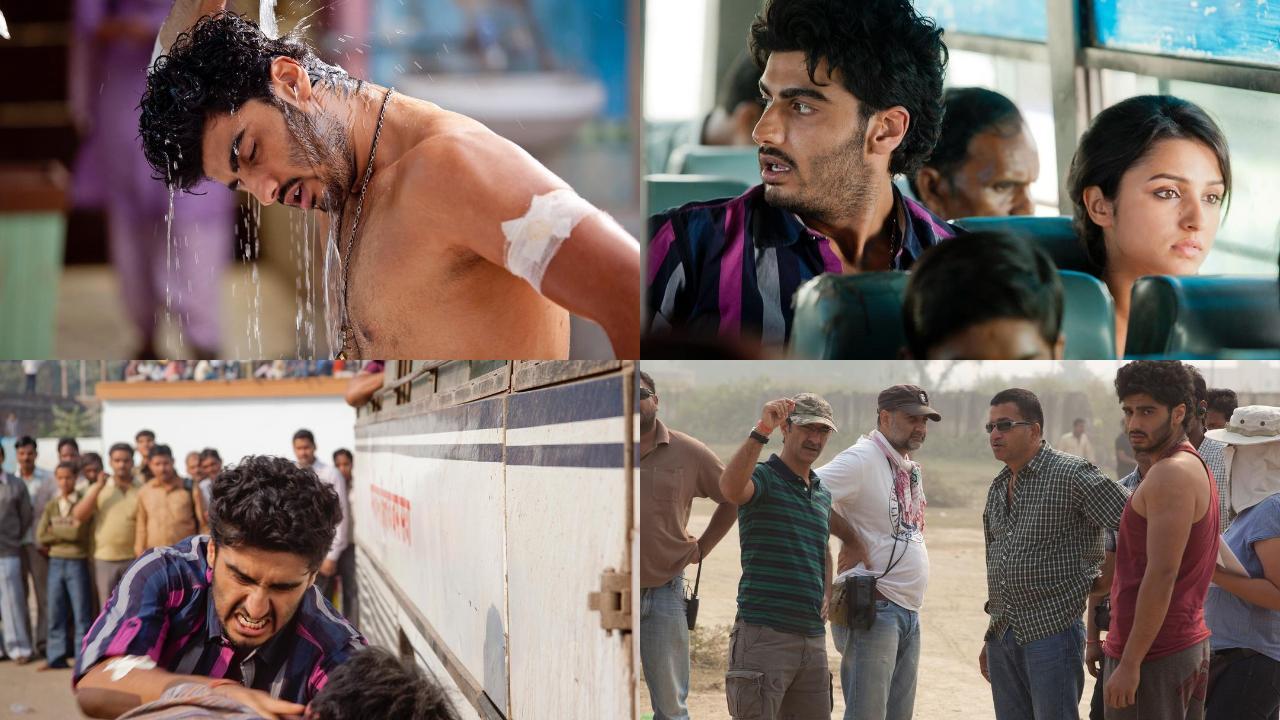 'Ishaqzaade' completes 11 years
11 years ago today, Arjun Kapoor made his debut in Habib Faisal's 'Ishaqzaade.' The movie, featuring Parineeti Chopra as his co-star, was a commercial success and introduced a fresh face to the industry. Instead of the recognition and achievements it received, what Arjun cherishes most about 'Ishaqzaade' is that it instilled in him the confidence to believe in himself, and that is what he commemorates on the film's anniversary.
As Ishaqzaade completes 11 years, Arjun Kapoor shared few stills from the movie on his Instagram, captioning them, "11 years of falling in love with the world of movies. 11 years of #Ishaqzaade (heart emoji)"
ADVERTISEMENT
 

 

View this post on Instagram

 
The actor remembered how 'Ishaqzaade, the film taught him to believe in himself.
"On the first-day of shooting, I told myself this can be the first day for the rest of my life if I get this right. And that's what I just tried to do work my hardest and take each day as it came and just deliver what Habib Sir wanted," Arjun Kapoor said in a statement.
The 37-year-old actor said when he saw his film 'Ishaqzaade', it hit him that he had the ability to hold his own in front of a camera.
He further opened up about his experience after completing the shooting of the film.
"But when I finished the film and when I finally saw it, it kind of hit me that I had the ability to hold my own in front of a camera. This feeling did give me the self-belief that given the right opportunities, I would be able to continue being a mainstream commercial hero," he said
"At that point of time, self-belief was one thing that mattered the most for me and that's what I got out of Ishaqzaade," he elaborated further.
In his debut film he played a grey character with a very different moral compass than what a Hindi film hero possesses.
"If you ask me, Ishaqzaade was not a traditional debut. It was unconventional and that's what worked. He was a guy who was real and believable because Parma Chauhan exists in society," he said.
Speaking about the character that he played in the film, Arjun said, "There are men like him even today who do not know how to behave themselves and who believe they are above the system and the law till life happens to them, till reality hits them."
"He's a man who may not be somebody who can redeem himself but he still tries his best to get by life, tries to do the right thing by doing right by Zoya, who he eventually falls in love with," he added.
Arjun Kapoor has worked in several films like 'Gunday', '2 States', 'Ki and Ka', 'Half Girlfriend' and others. Arjun Kapoor is always spotted on dinner dates and travelling with her lady love, Malaika Arora, and keeps posting couple pictures on social media.
On the work front, Arjun Kapoor will be next seen in 'The Lady Killer', 'Maut' and 'Meri Patni Ka Remake'.
Also Read: I'm glad it panned out perfectly: Arjun Kapoor opens up about his first ever trip of his life with dad Boney Kapoor