A half-decent Hindi romcom is a conversation starter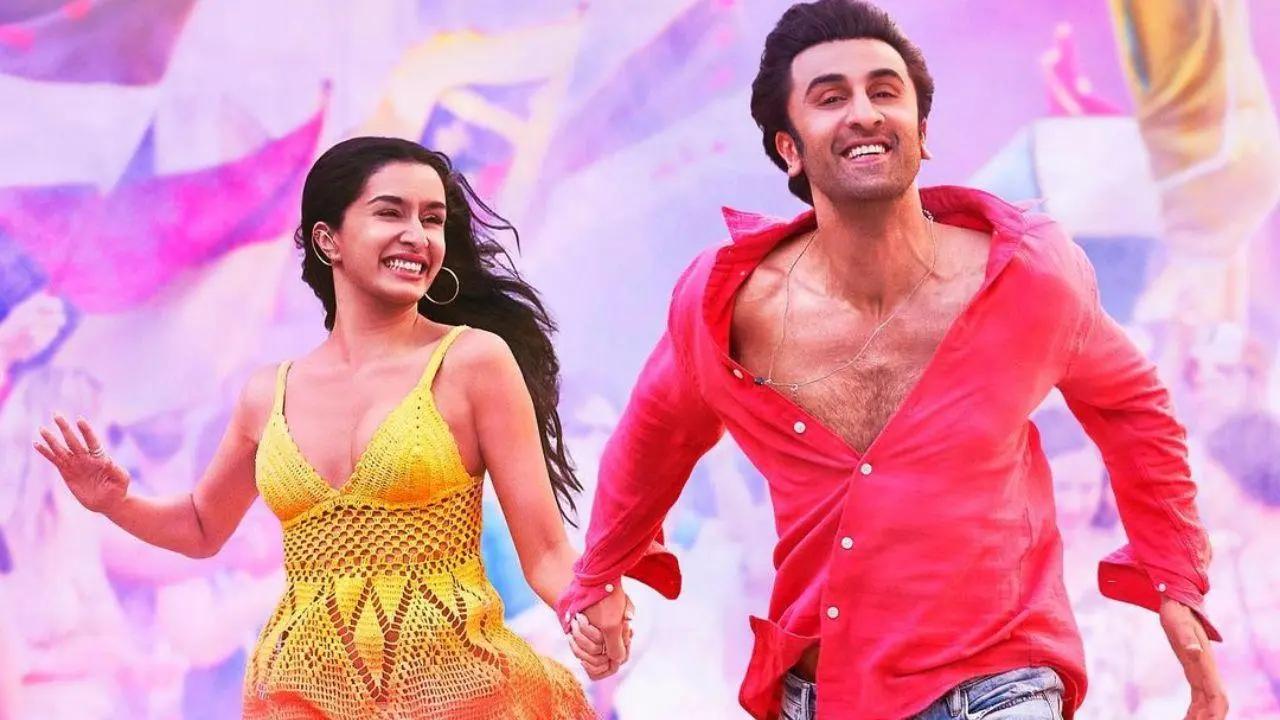 Tu Jhoothi Main Makkaar
Tu Jhoothi Main Makkaar
Director: Luv Ranjan
ADVERTISEMENT
Actors: Ranbir Kapoor, Shraddha Kapoor
Rating: 3/5
No, I don't wanna delve too much into the film's title that sets false expectations. But, really, this isn't, strictly speaking, about the girl who's a liar (jhoothi). And indeed, dude, where's ma-kkaar—the deceitful, mean, cunning male of this movie? That's supposed to be Ranbir Kapoor here—who, if he wasn't here at all, let alone a rom-com, this wouldn't qualify for a movie at all. 
I'm not even getting into a full 45-minute section in the second half, where enough raita is 'failoed' for you to wonder how something that starts off so tight/sorted, could melt into such a multi-directional mess?
That's because they don't stick to one frickin' thing—inherently insecure about somehow grabbing the audience's attention—with seemingly so many changes in the script, you won't know where the film is headed, once you recall where it had started.
Was there a bachelors' party that involved only two blokes in Spain? No, before that—these two buddies were running a breakup bureau, as it were. Helping couples execute a pain-free separation, since one of them is done, but hurting the other for it won't be fair—certainly not guilt-free.
I can't see who would recruit anyone for such a professional service. The opening sequence, with the hero laying out instructions on a date, reminds you of Ryan Gosling from Crazy Stupid Love (2011). This is also because Ranbir generally reminds me of Ryan Gosling sometimes!
But that's not what this film's about—meaning this 'makkaar man', so to say. In fact, the picture's core idea is strong enough to reflect the spirit of the times, so far as several young, rich couples, I've noticed, is concerned. 
The inherent conflict is between a caring family, you're born into—as against getting married, and starting your own. The latter usually involves abandoning that nest after all. Who wins, or does anyone? What's the solution, or is there?
This is commonest with 'business families', you'll observe, where home as a site takes on multiple meanings. Ranbir's character is described as a 'Lala', by way of profession. As in, he owns real-estate properties, car dealership, etc, making the kinda wealth that compounds with time, even if you don't take much risk.  
The girl he's into, on the other hand (Shraddha Kapoor) is a chartered accountant. Which brings us to the script's second peek into the zeitgeist. That there are really two sub-sets within India's upper-classes—the 'business class', and the 'service class'. 
How you go about your life—right from when you must wake up, down to who you sleep among—has everything to do with which sub-set you belong to. The young couple in this pic belong to Delhi; more specifically, Gurugram. 
Which is also the kinda setting you'll find in writer-director-producer, indeed in his own way auteur Luv Ranjan's smashing-hit romcoms—Pyar Ka Punchnama (plus sequel), Sonu Ke Titu Ki Sweety—that have empowered him to make more such pix, with ever widening scale.
Those films starred Ranjan's find, Kartik Aaryan, turning him into a small-town, young, Bollywood sensation of sorts—even if that sensation isn't always joyful. 
The arrival of Ranbir into this Noida-Meerut aesthetics means a bunch of foreign locations, and music videos, to give the film a richer feel/look still. 
Frankly, Ranbir is still not the guy with the "taad loon" kinda OG NCR, chhichhora vibe. And while I know she's Shakti Kapoor's daughter, there's something so seedhi-saadhi (straight and simple) about Shraddha on screen, it's hard to imagine her coolly playing a guy as well. She plays a commitment-phobe. He has a ticking biological clock, it seems.
That said, these two leads, as effectively the way they are, is why audiences are in theatres. There is a small group of women, who work the streets, who bought tickets with me, without knowing the name of this film. They just said, "Woh Shraddha wali picture!" 
Ranbir—Wake Up Sid, Yeh Jawaani Hai Deewani, Tamasha, et al—is the undisputed champion of romcom as a genre, getting progressively extinct from the big screen. His pure instinct helps him pull through the most ridiculous scenes, with utmost seriousness, while rattling off lengthiest passages to add further to his character's earnestness. 
There are doubtlessly several strands of truth across scenes in this film. How can you not fall for Dimple Kapadia as the mother? Besides a quintessentially loud desi family, the place where director Ranjan's personal touch comes through is the hero's buddy, stand-up comedian Anubhav Singh Bassi. Now that's the G'gaon fella, likely to go, "Dekh bhai, bhai nahin hai?"
Also, reviving the hero's not-so-great looking BFF as a superb Bollywood trope. There are multiple lip-syncing songs, which is an equally welcome return to the good old! The over-the-top climax tells you all that the filmmakers are desperate for: a front-bencher blockbuster.
Of course, you wish them well. Inevitably what follows such a film is what makes this genre interesting—essentially gender debates, on whether the heroine is being gas-lit; gossip over the script, and if it's really inspired by Ranbir-Alia's life! 
A half-decent Hindi romcom is a conversation starter. The only way to participate in this conversation is to see the film. If Ranbir (or Shraddha) is the only reason you're doing it—in this particular case, that's fair enough. 
Also Read: Ranbir Kapoor analyses himself: I am a sulker, but I eventually forgive and forget
"Exciting news! Mid-day is now on WhatsApp Channels

Subscribe today by clicking the link and stay updated with the latest news!"
Click here! Which of these hits is on your playlist this Women`s Day?