Clue: While one is a Bollywood's top star actor, the other is a well-known photographer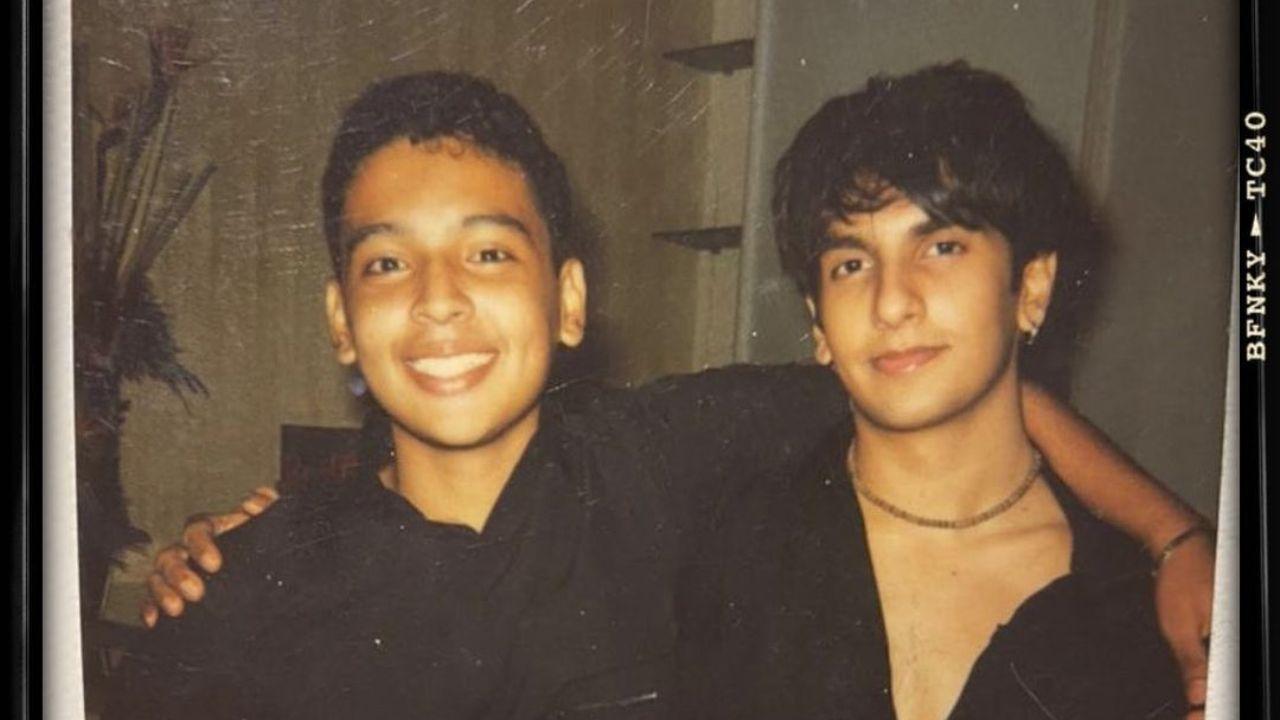 Official Instagram Account of Ranveer Singh
Welcome to yet another session of 'Tuesday Trivia', a place where you walk the memory lane and press the refresh button of the years and time gone by. This time round, we bring to you the latest edition of 'Tuesday Trivia'. In this edition of 'Tuesday Trivia', what you can see are two young boys who have kept their hands on each other's shoulders. Well… that's indeed a sign of true and selfless friendship. And we had told you to guess the names of these two young boys.
Also Read: Tuesday Trivia: Can you guess the name of this versatile singer?
If you are still wondering as to who these two young boys are, then, let us let the cat out of the bag. While one of the boys can be immediately recognized, courtesy, the unmistakable charm and the mischievous spark that has been his trademark, right from childhood! YES! We are indeed talking about the one and only Bollywood's 'Mr. Bundle Of Energy' Ranveer Singh. 
Also Read: Tried to make sign language the 23rd official language of India: Ranveer Singh
The other person in the picture is one of Bollywood's 'go-to' photographers - Rohan Shrestha, the young and dashing photographer whom the celebs love and vice versa for the fantastic results which he produces through his camera lens! This photograph was posted by Ranveer Singh on his social media account on the former's birthday.
As for Ranveer Singh, the actor is now in a super-excited zone these days. And he has every reason to be so. The reason? The Ranveer Singh-starrer 'Cirkus' is all set for a grand theatrical release. Besides Ranveer Singh, 'Cirkus' boasts of an ensemble cast, who include the likes of Pooja Hegde, Jacqueline Fernandez, Johnny Lever, Sanjay Mishra, Varun Sharma, Siddhartha Jadhav, Mukesh Tiwari, Vrajesh Hirjee, Ashwini Kalsekar, Murali Sharma, Tiku Talsania in prominent roles. Did we tell you that, both, Ranveer Singh and Varun Sharma will be seen in double roles!
The film has been directed by Rohit Shetty and will be released in theatres on December 23 this year.
. Has Bigg Boss 16 lived up to your expectations?