With Goodbye marking his second collaboration with Big B, Pavail Gulati says association makes his mother "proud"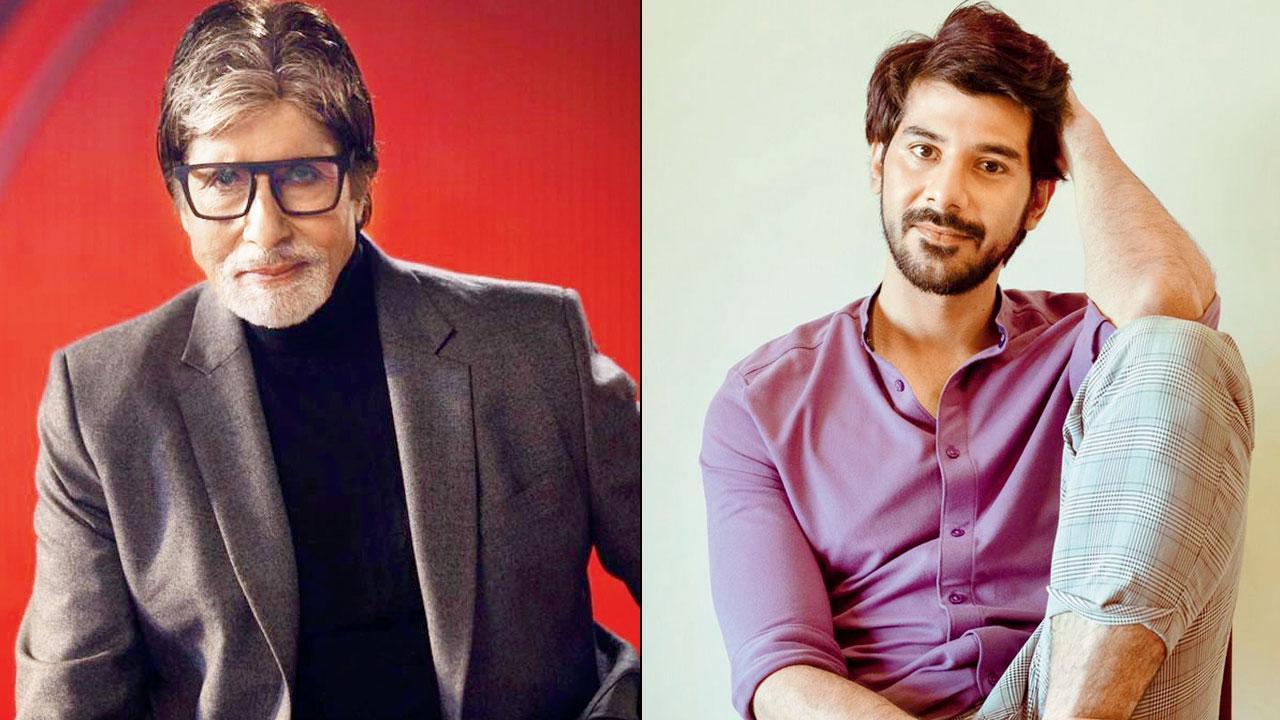 Amitabh Bachchan and Pavail Gulati
While actors spend years before bagging the opportunity to share screen space with Amitabh Bachchan, Pavail Gulati fittingly counts himself among the fortunate to have rubbed shoulders with the megastar on two occasions, early on in his Bollywood career.
After Yudh, Gulati features alongside Bachchan in Goodbye, which also stars Rashmika Mandana and Neena Gupta in prominent roles. "I consider myself lucky to have landed this opportunity twice. I have looked up to this man all my life. My mother is his biggest fan. That fact that I work with him makes her proud," says the actor, who features as Bachchan's son in the film.
Also Read: R Balki: There's casualness behind his simmering intensity
Working on Vikas Bahl's directorial venture was cathartic for Gulati, who lost his pet during the shooting schedule. "Filming for this project helped me move on, and think of her [with love]. The film is emotional, and I am proud of what it stands for."
One would assume that with two mainstream films like Thappad and Dobaara behind him, Gulati would be more assured of his ability to shine before the camera. He, however, responds in the negative. "I am nervous before go-time. But, when the camera is turned on, I perform on cue. The beauty of being an actor is that no matter how much work you do, your stomach will still churn before a shot. I am in a better space than I was in the past. I want to keep my head [down] and continue working."
Also Read: Mom-to-be Alia Bhatt experiences baby kicks during award acceptance speech Are you excited for Rashmika Mandanna`s Hindi film debut Goodbye?