Stating that he continues to earn praise for his sensitive act, Varun Dhawan surprised at the Shoojit Sircar film being snubbed at award shows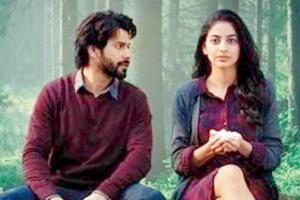 A still from October
When October hit screens last year, the film was widely hailed as one of the most heartfelt stories to have come out of Bollywood, and Varun Dhawan, the most promising actor of the younger crop.
Cut to a year later, and the industry seems to have all but forgotten the gem. The Shoojit Sircar-directed movie was given the royal snub at the string of recently concluded film awards, barely earning a nomination or two across various categories of the different galas.
Dhawan, on his part, has taken the cold shoulder treatment in his stride. "The press needs to write about the film [not being nominated]. Till date, I get at least one message a day for that movie."