Certain that his Code Name: Tiranga track, Vande Mataram will find several takers, Vipin Patwa says there's always scope to redefine patriotic songs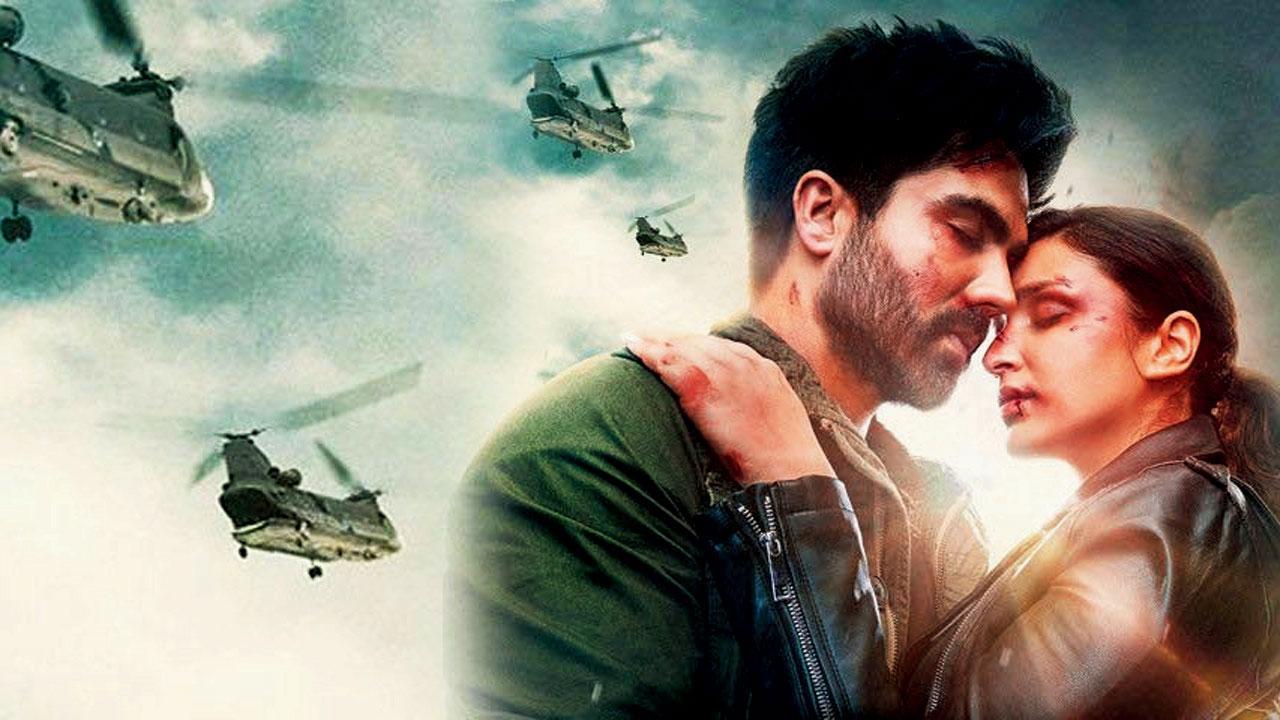 Harrdy Sandhu and Parineeti Chopra in the film
Set to release this week, Parineeti Chopra's Code Name: Tiranga sees her as an R&AW agent who travels across several countries as a spy. With a patriotic narrative forming the crux of the film, composer Vipin Patwa was tasked with creating songs that amplify the protagonist's emotions.
"One of the two songs that I have composed is Vande Mataram. The makers called me in September to create a new iteration of the song. It took us six days to crack this version since we had to make it apt for each situation, given that the film had already been shot before we got to work on this one. This is a tribute to my motherland, and a way to show my love for my country," says Patwa, who roped in Shankar Mahadevan for the offering.
ADVERTISEMENT
"Getting Shankar sir on board was a collective decision since everyone felt that he would [do justice to the song]. Kumaar sir [lyricist] called him and he agreed. Since he has rendered several patriotic numbers, his voice fits this one perfectly. He brought his experience to the table and that will be noticeable when the song releases."
Also Read: Parineeti Chopra, Harrdy Sandhu's 'Code Name Tiranga' romantic track 'Ki Kariye' out now
If this track was made post the filming process, Patwa's first song, Bichoda was created before the film rolled. Director Ribhu Dasgupta wanted a piece for Chopra's character. "Since I have worked with Parineeti on The Girl on the Train for the song Matlabi yaariyan, I understand [how to compose for her]. Since that film did well, I got the opportunity to create another track for her. Usually, once we crack the song, I rarely think about who to rope in as the singer. I attempt to identify what the film demands, and [my songs help] the story move forward. For this one, Arijit accepted our request to hop on board as a singer. Bichoda had to be rendered with a hint of maturity, and the team agreed that Arijit would be apt to bring that."
Patwa agrees that a gamut of successful patriotic renditions have captured the attention of music aficionados in the recent past, but says there is always scope to present a novel track when a new composer is appointed. "I believe that when you like your own work, others end up liking it too. The tunes of both the songs come to my mind pretty often, so [I believe] they will do well. We have kept the situation as well as the audience's sentiments in mind. Vande Mataram is as peaceful as it is patriotic." Do you think `RRR` will be nominated for Best Film in general category at Oscars 2022?