The actor features in the song 'Chumma Chumma' with Shakti Mohan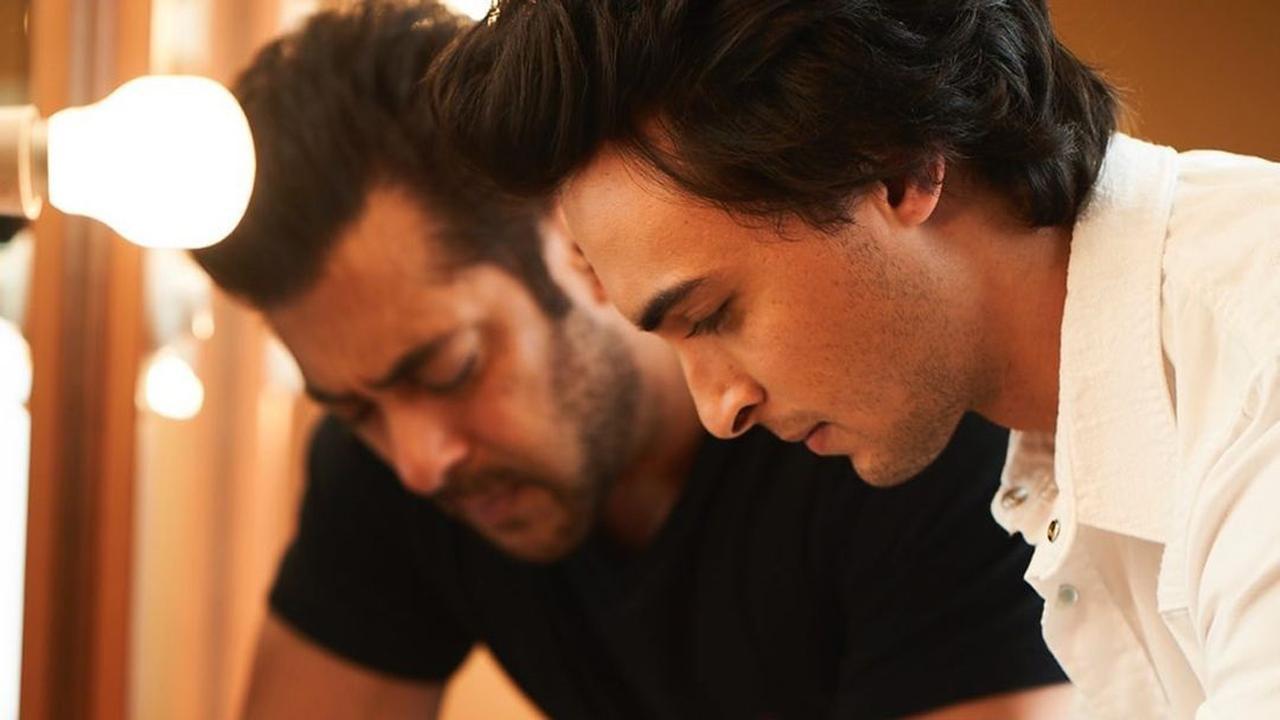 Salman Khan and Ayush Sharma/Instagram
Aayush Sharma whose song 'Chumma Chumma' with co-star Shakti Mohan has just released, caught up with mid-day.com where he spoke about the time he almost got into trouble with the cops, just like in the song. He also shared his take on relationships, why he isn't featuring in 'Bhaijaan' with brother-in-law and 'Antim' co-star Salman Khan and much more!
Aayush said, "Bhaijaan was planned five years ago. We spoke pre-pandemic when the film was conceptualised, that time I was doing the film. Eventually 'Antim' happened in the middle. People gave us a lot of love, Salman bhai felt it's too close, it would dilute the importance of coming back. He said 'why don't we wait for sometime, get something else, then we come together.' It would be more exciting. He made a decision 'this time around, don't be part of Bhaijaan."
Watch video to know more!
Also Read: BTS stars promo! Ashley Rebello: Salman Khan is a man of few words but knows exactly what to say