Janhvi Kapoor caught up for a chat with mid-day.com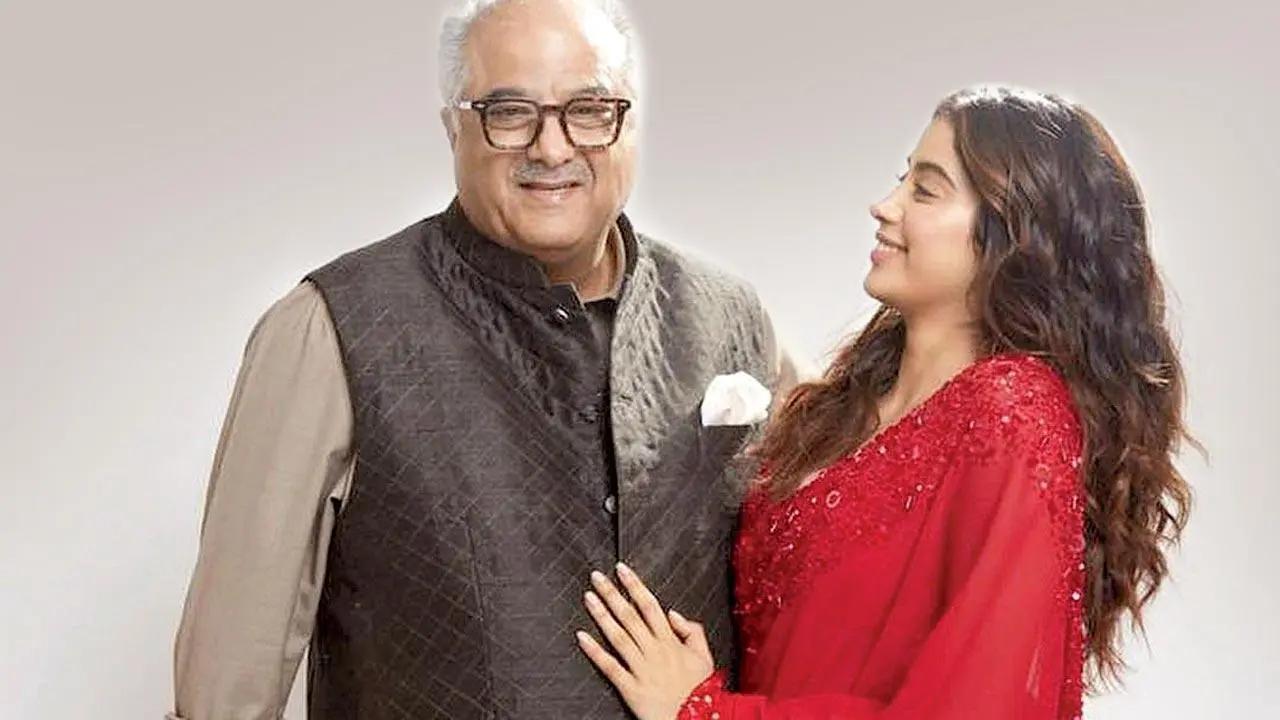 Boney Kapoor with daughter Janhvi; picture/mid-day archives
Actress Janhvi Kapoor who recently had her first collaboration with dad Boney Kapoor, 'Mili' in an interview with mid-day.com opened up about the time he went through a financial crisis but always ensured his family was living a comfortable life.
She said, "The amount of things my father has been through and survived and emerged stronger from , sometimes I think 'how do you do it? how do you still come home with a smile on your face and not let it reach your children?' He's a very special man and I'm so proud to call him my father."
ADVERTISEMENT
Also Read: Watch video! THIS is why Janhvi Kapoor hasn't met Sonam Kapoor's son Vayu Kapoor Ahuja as yet Are you excited about BTS`s Jungkook`s `mystery project` being filmed in Qatar?