Back in 2015, during the music launch of his film 'Shamitabh', Bachchan shared his experience of working with musician Ilaiyaraaja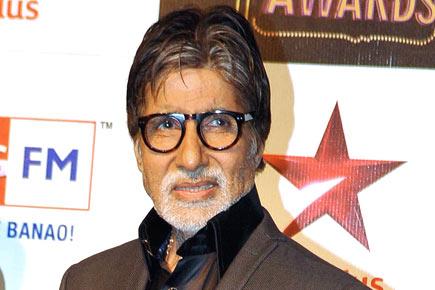 Amitabh Bachchan
Back in 2015, megastar Amitabh Bachchan had shared his experience of working with music composer Ilaiyaraaja. The musician was being felicitated at a function for completing the music of his 1,000th film. Amitabh was also present at the event. 
"I have never dared to sing in front of him because I found it very embarrassing. Every time I used to sit in a studio separately to record... I remember one occasion while doing 'Paa', where I had to sing a song with Raja saab in front of me. I can't say how frightening it was," Amitabh Bachchan told reporters during the music launch of his film 'Shamitabh', which also starred Dhanush. 
ADVERTISEMENT
Big B had described Ilaiyaraaja as "a genius". "It was amazing how he corrected me. Thanks for the opportunity."
The megastar also shared his experiences on working with Ilaiyaraaja with Rajinikanth and Kamal Haasan. Kamal Haasan, who has worked with Ilaiyaraaja in several films, said: "Raja has become a part of my life. Today I got the opportunity of hugging him. He is a bit shy. I knew that he would do his 1000th film and I am glad that his 786th film was with me."
Kamal said that once he had faced a problem with the music of one of his films. "I had shot all the songs but was not able to use them. Then I went to Raja. He said that I did not need to re-shoot and that he will dub the music for me."
"He saw the lip sync and made music which was totally different from the one I had recorded, and he made hit songs out of them."