Mid Online met up with the proud father Chunky Panday for an exclusive interview on the occasion of his daughter Ananya Panday's birthday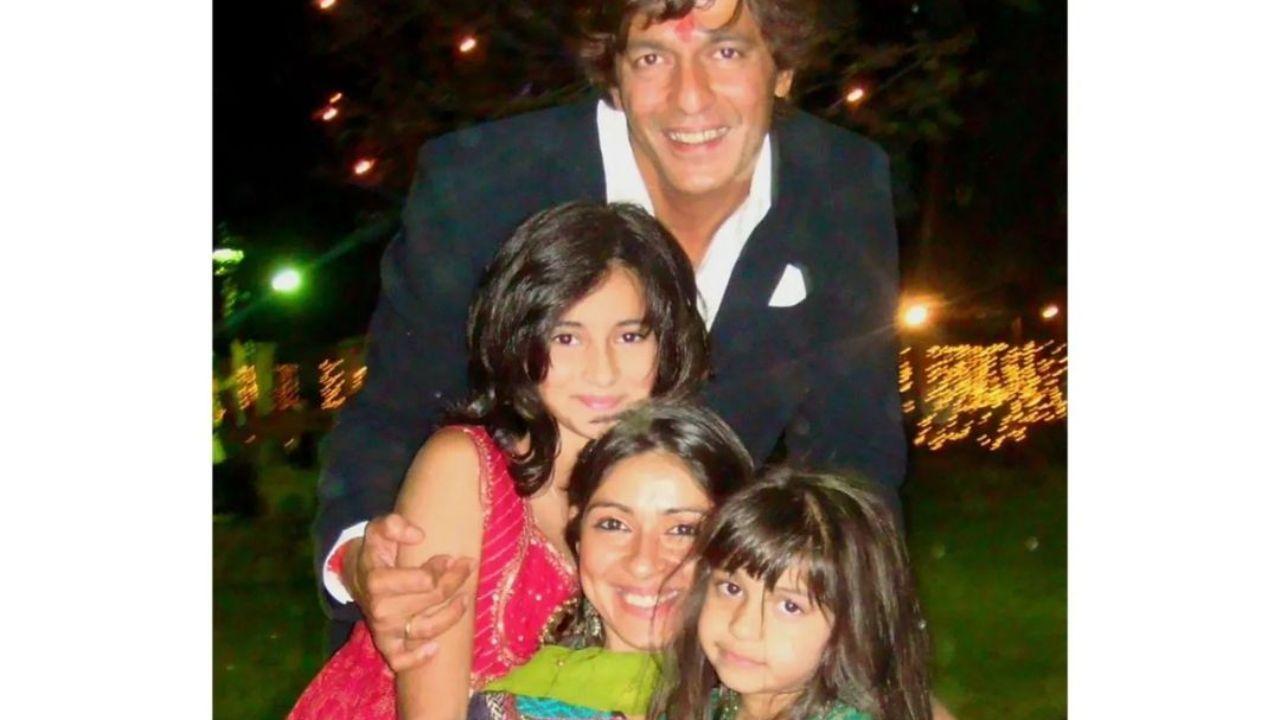 Official Instagram Account of Chunky Pandey
Hello Chunky! How was Ananya as a child?
She has always been an easy child, she is an extremely happy person. But, whenever she wants something she wants it by YESTERDAY! She is very headstrong. When she was small, I had nicknamed her 'I want'. She always wanted the world and I wish and hope that she wins and inherits the world. She always had the hunger.
How was she as a student?
As a matter of fact, both my daughters always took the pride of not missing school. They always wanted to have a cent per cent record of attendance. Even whenever they weren't well, they would actually force us to let them go to school. Both of them loved school. Ananya was academically very good. In fact, we had thought that she would become a doctor.
ADVERTISEMENT
Also Read: BB16: Shiv Thakare sets the house on fire by shaking a leg with Ishaan Khatter
What's that one thing that Ananya did that made you feel proud of the fact that you are her father?
The way she got the first film and the manner in which she handled the entire journey. When I saw her screen for the first time… I felt really proud as a father. Even the character that she played had absolutely no resemblance to Ananya in real life. But, still, with the kind of conviction with which she played the character was truly commendable. That was an extremely proud moment for an actor father to see his daughter on the big screen. My only concern was that will she get accepted. But then, touch wood, the audiences have welcomed her with open arms. What more can me, as a father, want for my child.
Have you ever beaten Ananya during childhood for doing anything wrong?
In fact, she has beaten me! (laughs) I have never raised my hand over her. I couldn't even imagine raising my hands on my kids.
Who is the strict parent amongst you and Bhavna?
Bhavna has always been the strict one.
What's that one quality of yours that she has inherited?
The main thing which she has inherited from me is that, even thug she is a sensitive girl, she has learnt how to be thick skinned like me. She can take a joke on herself. She can laugh at herself.
One thing about Ananya that nobody knows?
She is extremely good at numbers and calculation. One just cannot fool her. One has to think twice before they try to con her (laughs heartily)
Ananya has two dogs named Astro and Fudge?
Yes. One came on her tenth birthday and one came on her twentieth birthday. Now, she wants a... CAT (laughs)
Also Read: Have you heard? Save the new date
What are you planning to gift her?
This year, I am very confused. The best thing that I can give is to gift her a holiday, a well deserved one. She likes travelling a lot. So, I think that this will serve as an apt gift for her. I will also give her a shopping list of things to be purchased for me from her trip (laughs).
When Ananya Panday got accepted into the University of Southern California around the time when she decided to opt for Bollywood instead, did you try telling her to finish her studies first and then get into Bollywood?
Not at all. I asked her what she wanted to do. I knew that whatever she would take up, she will do it with conviction. Me forcing her would be the wrong thing to do.
What's your wish for Ananya Panday?
All the good health, happiness and success in the world. May you conquer the world. I am the proudest father in the world.
"Exciting news! Mid-day is now on WhatsApp Channels

Subscribe today by clicking the link and stay updated with the latest news!"
Click here! Are you looking forward to Ravi Teja`s Ravanasura?