Actress Isha Koppikar brought in the celebrations of Women's Day a little earlier as she attended an Awards show in the small town Pandharpur over the weekend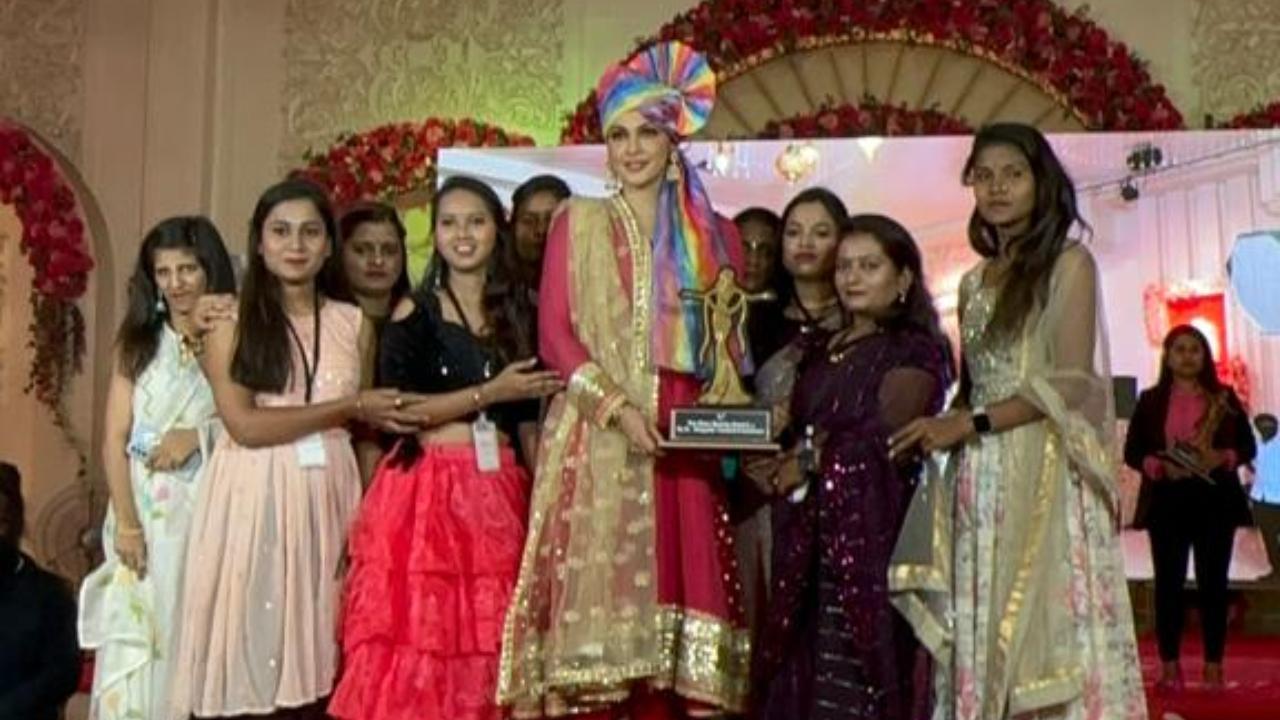 Isha Koppikar
March 8 is observed as International Women's Day 2023 every year to focus on gender equality, bridge the gap and give women equal opportunity and status in society, and celebrate womanhood. Actress Isha Koppikar brought in the celebrations of Women's Day a little earlier as she attended an Awards show in the small town Pandharpur over the weekend. Isha Koppikar has been someone to look up to for women since her journey in the industry and continues to be a source of inspiration today. 
Isha presented the awards to females who had worked hard for their achievements and gave them a pat on the back for all their accomplishments and future plans! She gave them the courage to dream and the assurance that they could be whoever they wished. She said, "It was just lovely to see such aspiring girls all filled with determination and dreams in their eyes! They were extremely passionate and I believe they just needed a nudge in the right direction. Such awards and events are a great way to encourage and support such women and what could have been be a better way to celebrate Women's Day than this?"
ADVERTISEMENT
International Women's Day is an annual event that celebrates all the amazing things women have achieved. It is a way to show how women have and continue to influence the world. As well as commemorating brilliant women, it's also used as a day to highlight and raise awareness about issues that women have faced in the past and still face today.
Also Read: Isha Koppikar: Shah Rukh Khan treated women in high regard
On the work front, Isha was last seen in Abhay Nihalani's political satire, Love You Loktantra, where she plays a politician who aspires to become the chief minister. She also has the web series, Surranga, in her kitty, which revolves around a true incident based on a bank heist.
Even though the actor has been juggling several projects, she has her attention trained on her political duties as president of the Bharatiya Janta Party's women's transport wing. "I attend the political office once a week, especially when I'm in Mumbai, to understand what I can [do] for women in this area. Being a wife, mother, and woman who is involved in the hospitality business as well, I pick projects that are [worth my while]," she had told mid-day.com in an interview last year.