With a Hindi film 'Tara' becoming Togo's official entry to Oscars, we take a look at those rare instances when films with 'Indian' essence garnered cheers at the Oscars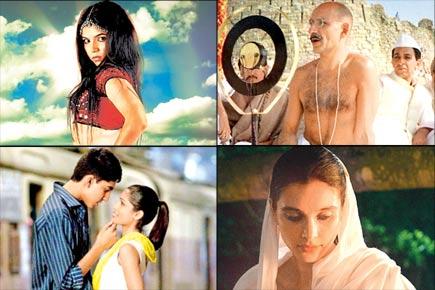 It's that time of the year when award functions gather storm in the West, culminating into the Academy Awards in February. And it goes without saying that we are interested in the films — if not the ceremony itself, unless Johnny Depp is drunk on stage like he was like last week — that bag the gong at these star-studded events.
But what grabs our attention a bit more than usual is the Indian element in some of the films that vie for the honours. More fascinating is the fact that many a time the India-centric films aren't even produced at home! To their credit, they have made us proud on the international circuit. With a Hindi film becoming Togo's official entry to Oscars, hitlist can't help but point out those rare instances when 'Indian' movies garnered cheers at the Oscars...
'Gandhi' (1982)


Director: Richard Attenborough
With love, from: United Kingdom
Lowdown: When Attenborough passed away in August, his epic film brought back the age-old discussion about how it took a British filmmaker to come up with a convincing biopic on the Mahatma. And for his humungous efforts — that featured several Indian talents in supporting roles — the Academy nodded 11 times before handing out eight awards to the film.