Ed Sheeran talks about his struggles with suicidal thoughts, eating disorder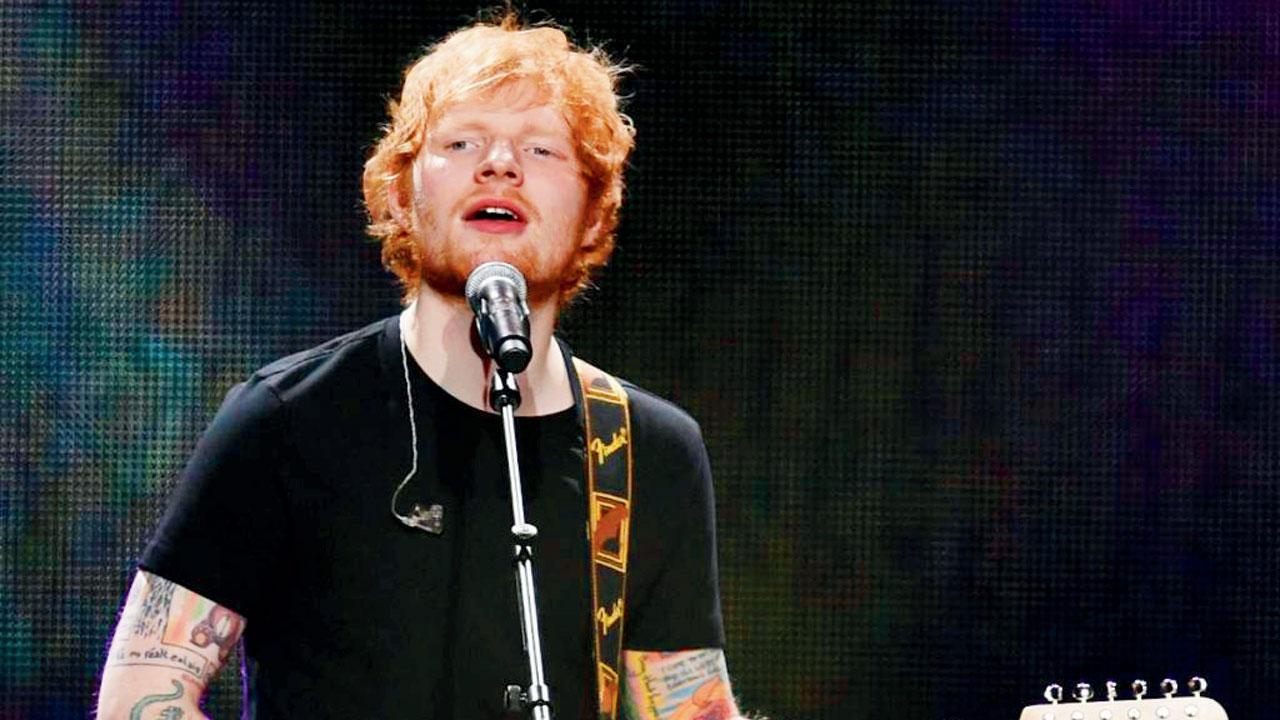 Ed Sheeran
Singer Ed Sheeran was plagued with suicidal thoughts after the death of his friends Jamal Edwards and Shane Warne within weeks of each other. He was heartbroken by the passing of music producer Jamal, the son of Loose Women star Brenda Edwards, who died after a cardiac arrest brought on by cocaine and alcohol, and has now said the death a month later of his late cricketer pal Shane Warne, aged 52, left him feeling like he was "drowning" in his life-long fight with depression.
In an interview with Rolling Stone, the dad of two, who has daughters Lyra, two, and 10 month old Jupiter with his wife Cherry Seaborn, 30, also talked about how he developed an eating disorder as he compared himself to toned pop stars like Justin Bieber. He said, "My best friend died. And he shouldn't have. I've always had real lows in my life, but it wasn't until last year that I actually addressed it. I felt like I didn't want to live anymore. And I have had that throughout my life. You're under the waves drowning. You're just sort of in this thing and you can't get out of it."
ADVERTISEMENT
Sheeran added being depressed made him feel "selfish" as a father, and said about seeking help, "No one really talks about their feelings where I come from. People think it's weird getting a therapist in England. I think it's helpful to be able to speak with someone and just vent and not feel guilty about venting. The help isn't a button that is pressed, where you're automatically okay. It is something that will always be there and just has to be managed."
Also Read: Adele engaged to boyfriend Rich Paul?
The pop star said he struggled with his body image after collaborating with the likes of Shawn Mendes and Bieber, and said he started "gorging" on food before vomiting it up. He added, "I'm self-conscious anyway, but you get into an industry where you're getting compared to every other pop star. I was in the One Direction wave, and I'm like, 'Well, why don't I have a six pack?' And I was like, 'Oh, because you love kebabs and drink beer.' Then you do songs with Justin Bieber and Shawn Mendes. All these people have fantastic figures. And I was always like, 'Why am I so fat?' I have a real eating problem. I'm a real binge eater. I'm a binge-everything, but I'm now more of a binge exerciser, and a binge dad. And work, obviously."
This story has been sourced from a third party syndicated feed, agencies. Mid-day accepts no responsibility or liability for its dependability, trustworthiness, reliability and data of the text. Mid-day management/mid-day.com reserves the sole right to alter, delete or remove (without notice) the content in its absolute discretion for any reason whatsoever