The narrative manages to bring the locals and their traditions into focus while the script treads the thin line between sentiment and humor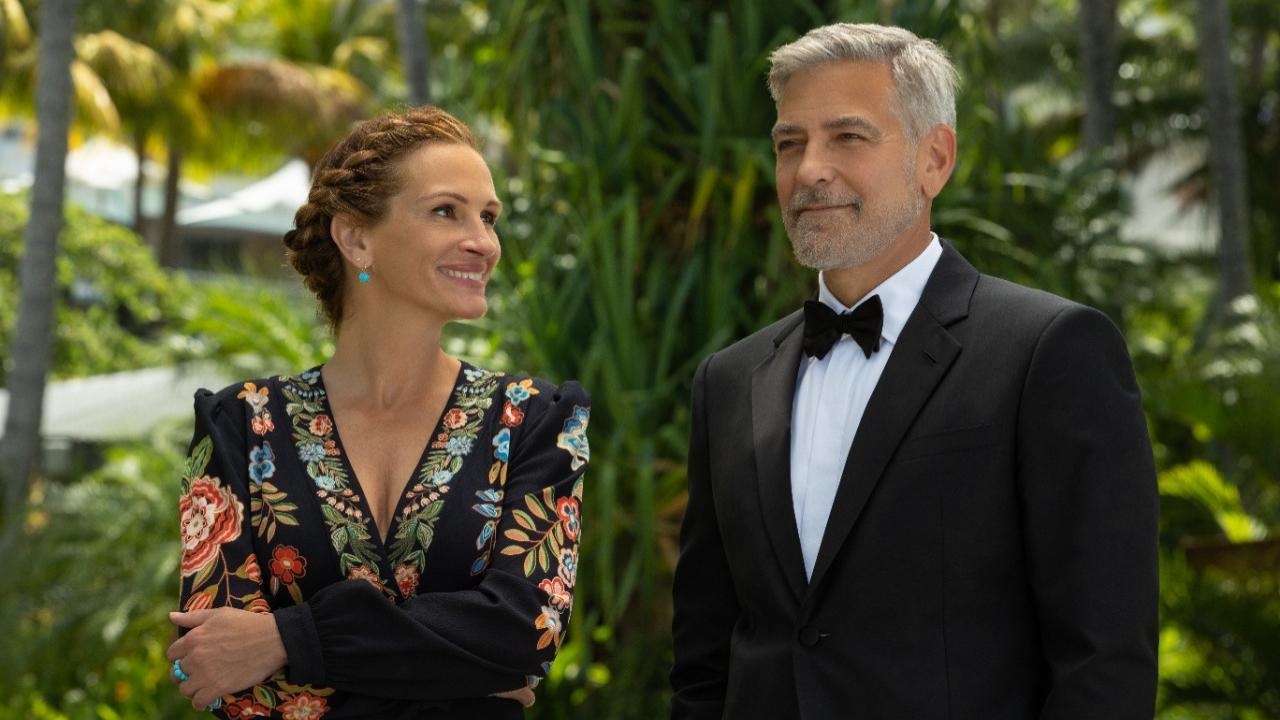 Still from Ticket To Paradise
Film: Ticket to paradise
Cast: Julia Roberts, George Clooney, Kaitlyn Dever, Maxime Bouttier, Billie Lourd, Lucas Bravo, Genevieve Lemon, Cintya Dharmayanti, Agung Pinda
Director: Ol Parker
Rating: 3/5
Runtime: 104 min
Set in Bali, this old fashioned romcom, blazing with star power, may be silly but it's immensely likeable too. Julia Roberts and George Clooney are a first time pairing for a romcom and they manage to generate enough chemistry to make this experience a fun ride.
As embittered exes, Georgia (Roberts) and David (Clooney) sit next to each other darting poisonous barbs during their daughter's graduation and follow it up with further bickering as they fly to Bali - in order to stop the whirlwind nuptials of their Lawyer daughter (Kaitlyn Dever) to a local seaweed farmer (Maxime Bouttier).
Also Read: 'Don't Worry Darling' movie review: Bubble-warped and showy exhibition of idealistic retro chic values
The narrative manages to bring the locals and their traditions into focus while the script treads the thin line between sentiment and humor. The dialogues are snappish and entertaining with the two stars using their considerable skill to drum up screwball humor and make it stick.
Though way beyond the wrong side of 50, both Roberts and Clooney exude personas that are easily gravitating and magnetic. They look old and considerably weathered but their talents hold them in good stead here. Kaitlyn Dever and Maxine Bouttier are also quite convincing as the young lovers about to be wed while Lucas Bravo (from Emily in Paris) is amusing in his brief role as Paul, the French airline pilot who is Georgia's ardent lover. Bali is beautifully captured and makes for a great picture postcard getaway, as the title suggests.