The K-drama star took to social media to make the announcement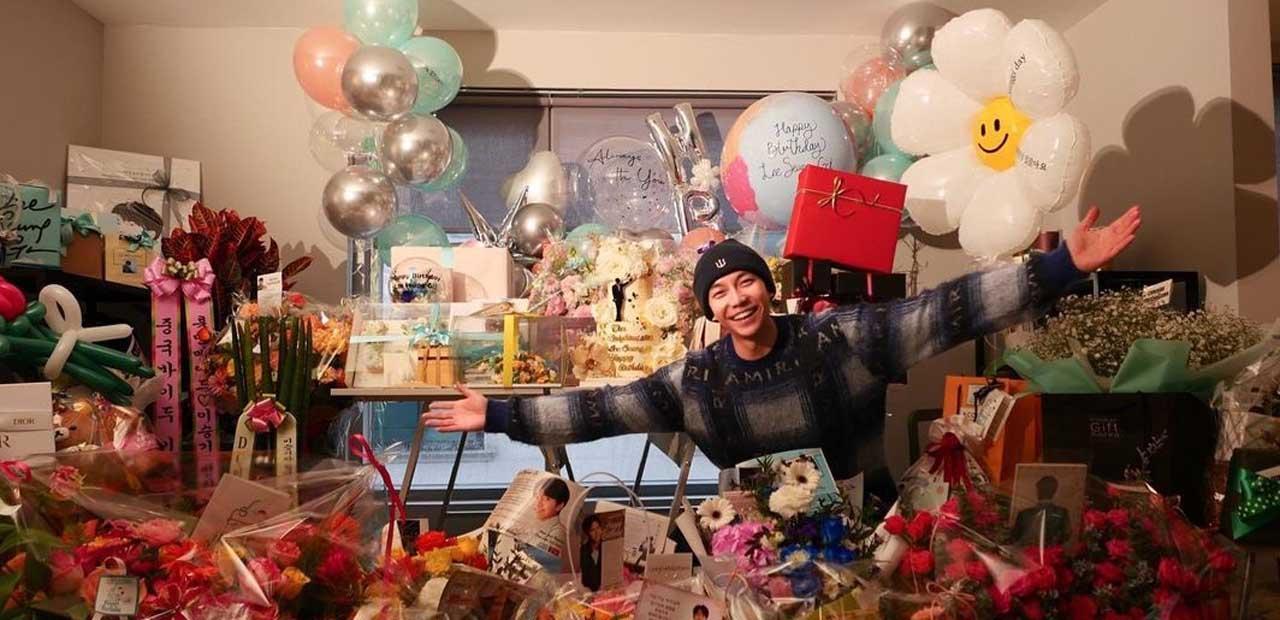 Lee Seung Gi/Instagram
K-Drama actor Lee Seung Gi took to social media to announce that he is all set to marry ladylove and actor Lee Da In in April. He announced marriage plans in a note to fans on Instagram. He wrote that he has proposed Lee Da In and she accepted.
 

 

View this post on Instagram

 
Lee Seung Gi captioned the post, "Hello, this is Seunggi Lee. It seems that there are many things to write long articles in many ways this year. Today, I would like to tell you about the most important decision of my life. I have decided to spend the rest of my life with Da-in, whom I love, as a 'couple' rather than a lover. I proposed and was accepted. We are getting married on the 7th of April. I have a person who will be responsible for the rest of my life, so I wanted to deliver this news directly to you with a happy heart. She is warm-hearted and loving. This is the person I want to have by my side forever."
The couple has been dating since May 2021. 
Recently another popular K-drama actor also made headlines for announcing marriage. Song Joong Ki took to his official fan cafe to share some exciting news with fans. He announced marriage with Katy Louise Saunders and also opened up about her pregnancy. 
The actor had posted, "The note read: Hello. This is Joong Ki. Today, I am greeting you because I want to share a promise that is more happy and valuable to me than anything. I have promised to continue life together with Katy Louise Saunders, who has been by my side supporting me and who I have spent valuable time with while cherishing each other. She has a kind heart, and she has lived her life passionately. She is a sensible and amazing person to the point that I revere her. Thanks to her, I am becoming a better person. We naturally dreamed of creating a happy family together. We have put in much effort to keep each other's promises, and we are sincerely thankful as a new life has come to us. And today, based on our deep trust and love for each other, we are on our way back from registering our marriage to begin life as a married couple. As we are now, the two of us will walk our days ahead beautifully while facing the same direction. I sincerely thank all the fans who always cherish me no matter what. Especially following the wishes and support of Ki Aile (Song Joong Ki's fan club) who provide the greatest strength to me throughout my acting career, I will work to fly higher as an actor and individual with the wings of greater responsibility and passion. I hope everyone will be happy and healthy until the day I can greet you in person."
Also Read: Monday Motivation! Here's how TXT's birthday boy Taehyun gets perfect abs and why he looks up to BTS's Jungkook Which is your favourite song featuring Sidharth Malhotra and Kiara Advani?