Jin is currently serving his mandatory military duty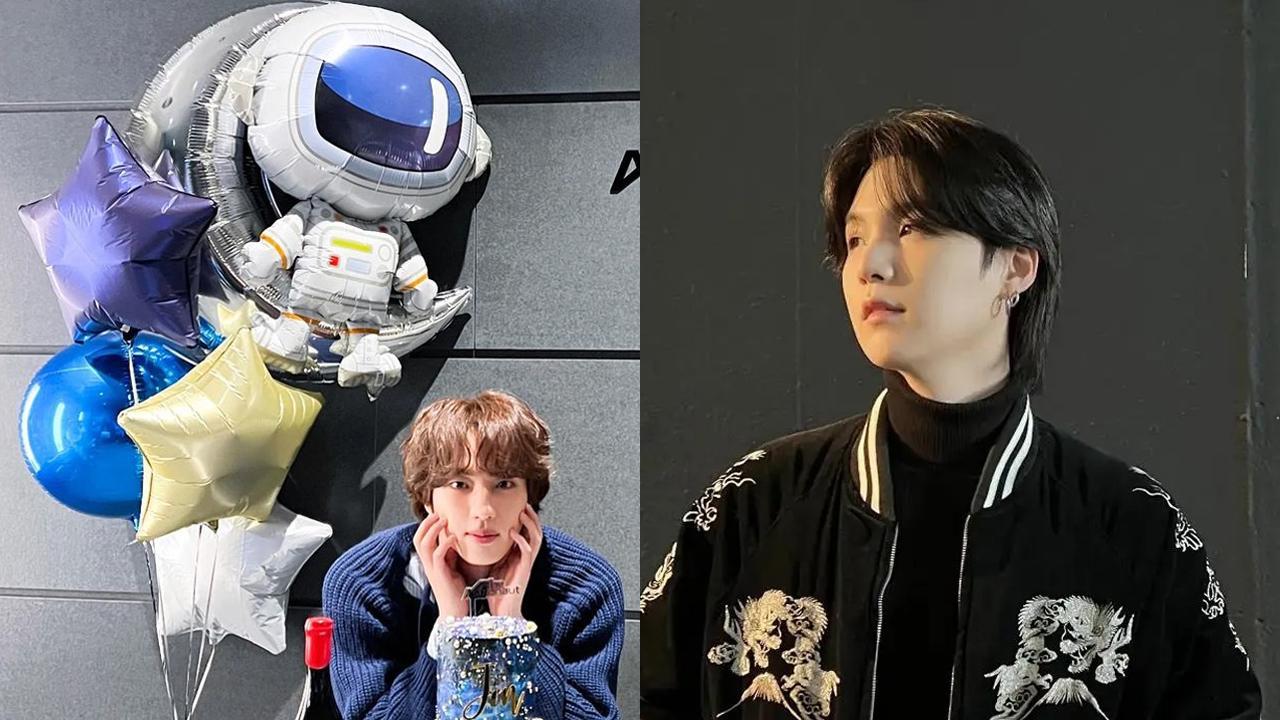 Jin and Suga
The eldest member of BTS who is currently serving his mandatory military duty, Jin is the latest guest on Suga's show 'Suchwita.' The episode was shot 4 days before Jin could enlist in the armed forces. 
While fans were elated to see the two eldest members of the group, who have also been roommates reunite, Jin made some shocking revelations. He said that he believes he should not have debuted in 2013. Jin said, "I was someone who shouldn't have debuted at that time, there were very few things I was good at. I wasn't a good singer. I wasn't a good dancer. There wasn't much I could show anyone." Suga disagreed saying, "What do you mean you weren't good at anything? There is no one on our team who can do what you do."
ADVERTISEMENT
Meanwhile, the host revealed that Jin was the toughest guest to invite on the show. He said, "Seriously, you were the hardest guest to invite on the show," to which Jin replied, "It's four days before I enlist. I have four days to go. The members said to me, 'Wouldn't ARMYs love to see you on a show with SUGA while you're in the army?' So I decided to come on the show. Right now, I'll probably giving my best in serving my country. I'm sure I'll be doing just fine, so don't worry too much. Please don't forget BTS and keep on showing your love and support."
The duo also shared a heart warming moment where Jin revealed he would always choose Suga as his roommate. The episode is slated to be released soon.
Here's how fans reacted to the clips-
when suchwita's episode airs, they will see how much Jin and Suga love each other. Their hearts are rotten not being able to see the brotherly affection between them

— izh. (@Izmahallan1) June 4, 2023
Before the I saw the preview of Suchwita ep. With WWH, I said that I hope Jin wouldn't have any - talk about himself. And he did! Jin just like Suga said, your are the best! I hope that after 10 years you will finally recognize this! OT7 makes BTS the best! Army ❤️

— Bulletproof! (@Bulletp30364231) June 3, 2023