The vocalist shared a message for fans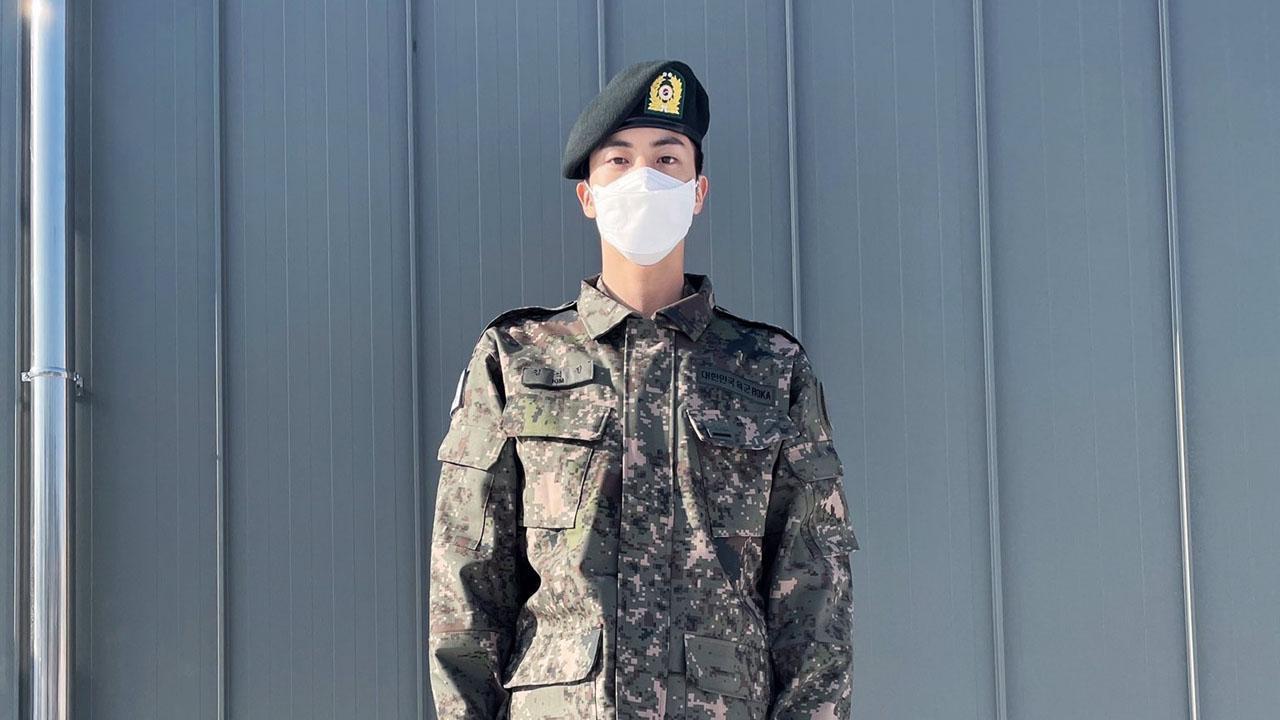 Jin on Weverse
BTS's eldest member Jin has shared pictures and a message for fans for the first time after he joined the South Korean military. Jin had enlisted on December 13, 2022. He posted photos on Weverse on Wednesday in his uniform and a mask. 
Jin posted, "I'm enjoying my life. I'm posting pictures after getting permission from the military. ARMY, be happy and take care."
Jin has now graduated after completing his formal training at the Division Recruit Training Center, Yeoncheon Army Base. A graduation ceremony was held on Wednesday and videos instantly went viral, fans posted about how proud they were of Commander Jin. 
BigHit Music, the management agency of South Korean music group BTS, had earlier, appealed to fans not to send band member Jin gifts and letters as he fulfils his mandatory military service. According to Korean media, Jin is undergoing training at a boot camp of a front-line army division in Yeoncheon, 60 kilometres north of Seoul. In a statement posted on fan community forum Weverse, BigHit said the influx of gifts at the training centre could lead to problems with storage and even misplacement. "Jin is stationed at a training centre designated specifically for military training together with regular military personnel. If a large number of letters and gifts from the fans arrive at the centre all at once, it would be difficult to store them and they could be easily lost. We ask that you please refrain from sending anything by mail," the agency said in the statement.
Also Read: See Pics: BTS's Yoongi aka Suga goes shirtless for photoshoot, Big Hit Music issues statement for fans
I'M NOT DREAMING RIGHT?????? IS THIS REAL ????? JIN CAME BACK HOME FOR US TAKING PERMISSION FROM THE MILITARY 😭😭😭😭 pic.twitter.com/aaPJgUQDSo

— ً mimi⁷ ᥫ᭡ (@foreverebangtan) January 18, 2023 Are you awaiting BTS`s Jimin`s solo debut?