Jungkook and Taehyung are the first members of the group to do an Insta live together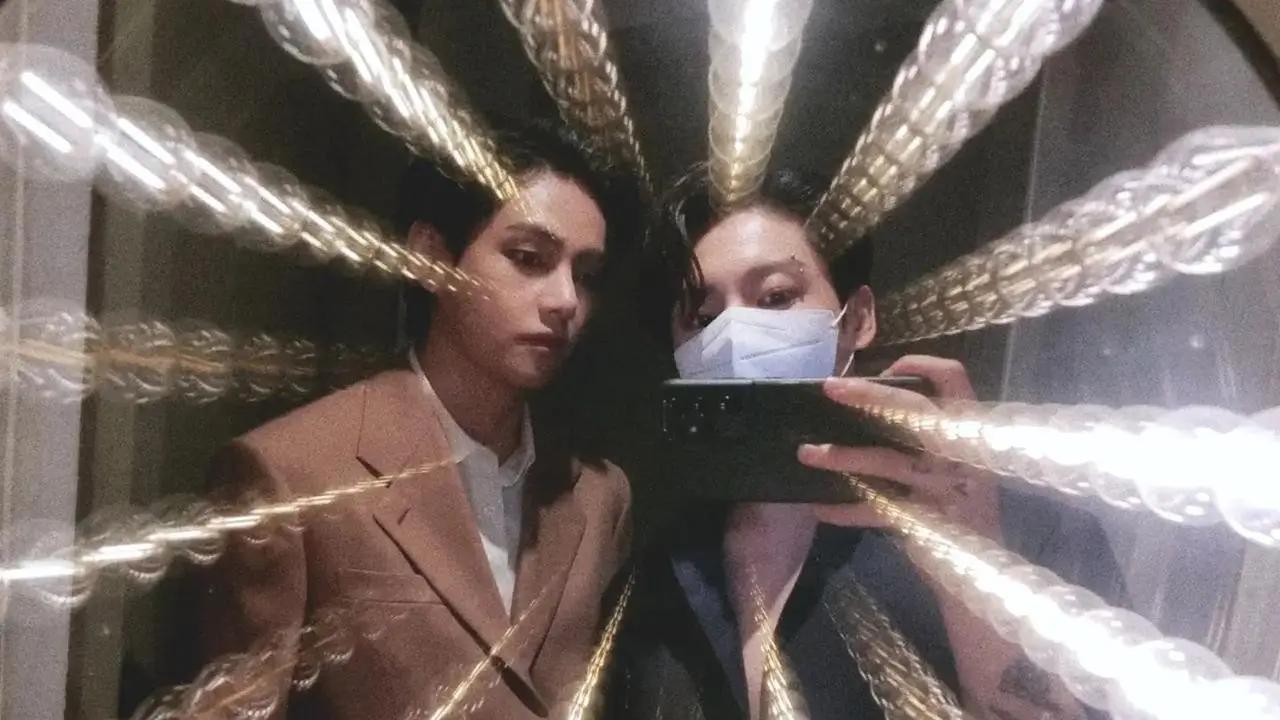 V and Jungkook/Instagram
BTS vocalists Jungkook and Taehyung decided to surprise fans with an Instagram live together on Wednesday night, although from different locations. Jungkook's live lasted more than four hours. Making a special appearance was none other than his pet Bahm, who he smothered with kisses, the singer was also seen downing some drinks. Viewers also got a live performance on some popular numbers. He sang his hit from the FIFA world cup-Dreamers, Still Life, Jimin's latest song Vibe and RM's Wild Flower, besides humming to Jin's Super Tuna. 
When asked about how Jin the group's eldest member who enlisted in the military last December is doing, Jungkook replied, "I think Jin hyung's been well. he occasionally sends a message in the group chat."
The singer also went on to explain the meaning behind his many tattoos, he said, "First I've got Army here and this is the first tattoo I ever got. Army is like someone who is dignified to me, and someone I'm so proud of, so it made no sense to  be putting Army in a place where I can't see it. In the beginning, Army was the only tattoo I wanted to get and I'm slightly disappointed about the font." He went on to explain the meaning of each tattoo and said he regretted getting some of them.
Taehyung who joined in the live suggested getting back to Weverse. Also making an appearance on the chat session was group leader Namjoon aka RM who spammed his comment section with 'Please marry me' notes. 
Meanwhile, Taehyung aka V will feature on popular cooking and travel reality show, 'Seo Jin's'. The spin-off series of the popular show 'Youn's Kitchen' feature some members of the Wooga squad along with actors like Choi Woo Shik and Park Seo Joon. Fans have been awaiting Jungkook's solo album.
Also Read: BTS's Taehyung aka V to appear on Seo Jin's show Did you enjoy Jackson Wang`s performance at Lollapalooza India?