On the occasion of Mohanlal's 63rd birthday, here are his 5 must-watch comedy films that you should not miss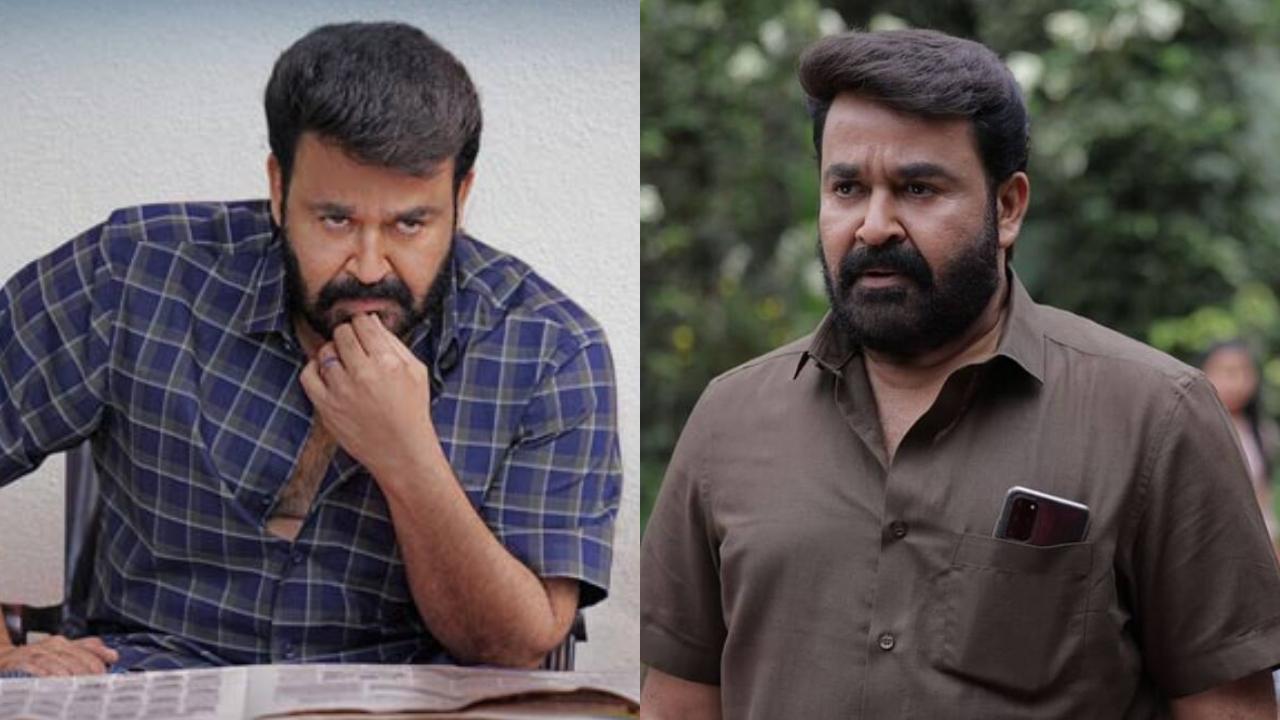 Mohanlal in 'Drishyam 2'
Mohanlal, whose full name is Mohanlal Viswanathan Nair, is a renowned Indian actor and producer primarily known for his work in the Malayalam film industry. He was born on May 21, 1960, in Kerala, India. Mohanlal has had a successful career spanning over four decades and has appeared in more than 350+ films in various languages, including Malayalam, Tamil, Telugu, and Hindi. He is widely regarded as one of the greatest actors in Indian cinema and has received numerous accolades for his performances, including five National Film Awards.
Mohanlal turns 63. One of the most accomplished actors in the Indian film industry, he has captivated audiences with his versatility and impeccable comic timing. Known for his ability to effortlessly switch between intense drama and hilarious comedy. He has delivered several memorable performances in this genre. If you're a fan of his comic brilliance, here are five must-watch comedy films by Mohanlal that are guaranteed to tickle your funny bone.
ADVERTISEMENT
'Boeing Boeing' (1985) 
Adapted from a 1960 French play, this comedy flick revolves around the lives of three friends who juggle relationships with three air hostesses. Mohanlal's impeccable comedic timing and chemistry with his co-stars make this film a must-watch.
'Kireedam' (1989)
Although primarily a drama film, Mohanlal's portrayal of Sethumadhavan in 'Kireedam' showcases his versatility as an actor, effortlessly transitioning between intense emotions and lighter comedic moments.
'Kilukkam' (1991)
Directed by Priyadarshan, this film is a musical romantic comedy that showcases Mohanlal's impeccable comic timing. With a unique storyline and hilarious situations, 'Kilukkam' is a laugh riot from start to finish.
'Chandralekha' (1997)
This slapstick comedy film revolves around the life of Appukuttan Nair, played by Mohanlal, with its rib-tickling moments, this film is a guaranteed entertainer. The film was directed by Priyadarshan.
'Hallo' (2007)
In this comedy thriller, Mohanlal portrays the role of a Advocate Sivaraman Nambiar. With its witty dialogues and lighthearted storyline, 'Hallo' is a delightful watch.
Mohanlal is a highly respected and celebrated actor known for his immense talent and versatile performances in the Indian film industry.
These five comedy films by Mohanlal highlight his impeccable comedic skills and ability to bring laughter to the audience. With their entertaining storylines and remarkable performances, these movies are a must-watch for any fan of comedy or Mohanlal's versatile acting.
Also Read: Jr. NTR Birthday: List of his upcoming movies for 2023-2024