Habib Faisal on foraying into the digital world with Home and the lessons he learnt as the captain of the ship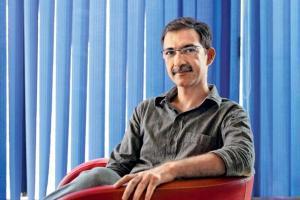 Habib Faisal. Pic/Getty Images
Home marks your first web show. How different is it to helm a series vis-a-vis a film?
To me, a film is like a comic book, and a web series, like a novel. A comic book has to tell a story in 60-90 odd pages. In such a scenario, it's all about plotlines ­­— one incident leads to another. You can't explore the nuances because of the restricted time. On the other hand, a digital show gives you breathing space. Since it's viewing by appointment, you have the audience's unhindered attention. That allows makers to create things more cinematically.
What made you give a nod to the ALTBalaji show?
When I heard the premise of a middle-class residential society and their fight to save their homes after they are deemed illegal, I couldn't ask for more. My excitement stemmed from the fact that I have never dealt with a story that is set in Mumbai. Also, the setting of a housing society implied an ensemble of exciting characters. I love stories that allow me to play with people, whether it was the mohalla of Do Dooni Chaar (2010) or the warring families in Ishaqzaade (2012).
ADVERTISEMENT
Is the series based on the Campa Cola case?
The case was a trigger. The point was that citizens found themselves on the wrong side of the law, and eventually, their hard-earned money was going to waste. But we haven't gone into the nitty-gritty of the Campa Cola case. Kalakruti is a fictional society.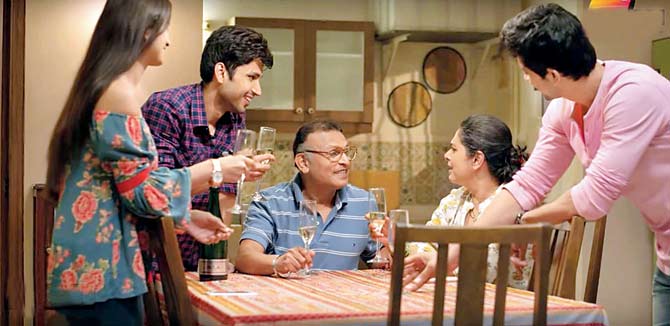 A still from Home
What are the challenges you faced while making this show?
The show is written by Neeraj Udhwani, I am only directing it. Considering I am a control freak, it is a big challenge to direct someone else's work. Getting into a partnership with another writer has been a learning experience. Plus, this is my first web series. It's about making something cinematic on a smaller budget.
Producer Ekta Kapoor is known to be a control freak. How did you handle that?
I had my apprehensions until I took my first meeting with her. During the meeting, Ekta said that she wants me to have complete ownership of the show, and she has stood by that. Every episode was narrated to her. She would give me her feedback and if we disagreed, we'd work it out.
How do you alternate between the roles of writer and director?
When I wrote Band Baaja Baaraat (2010) for Maneesh [Sharma], there would be times when we would disagree. For example, in the last act, Shruti [Anushka Sharma's character] and Bittoo [Ranveer Singh's character] have a fight because she is engaged to another guy. I was not happy about the triangle. But since Maneesh and Adi [Aditya Chopra] wanted it, it was my job to service their vision. But as a director here, my job is to be half manager, half creative mind. The biggest plus here was that I didn't have to deal with myself as a writer.
What do you enjoy more — writing or filmmaking?
I miss writing when I am directing, and vice versa (laughs).
Also Read: Campa Cola residents claim Ekta Kapoor's Home should've been run past them
Catch up on all the latest entertainment news and gossip here. Also download the new mid-day Android and iOS apps to get latest updates
"Exciting news! Mid-day is now on WhatsApp Channels

Subscribe today by clicking the link and stay updated with the latest news!"
Click here!