The episode starts off with the notorious guy coming face to face with Anupama and Dimpy in the market and threatens them with dire consequences in case they don't take their case back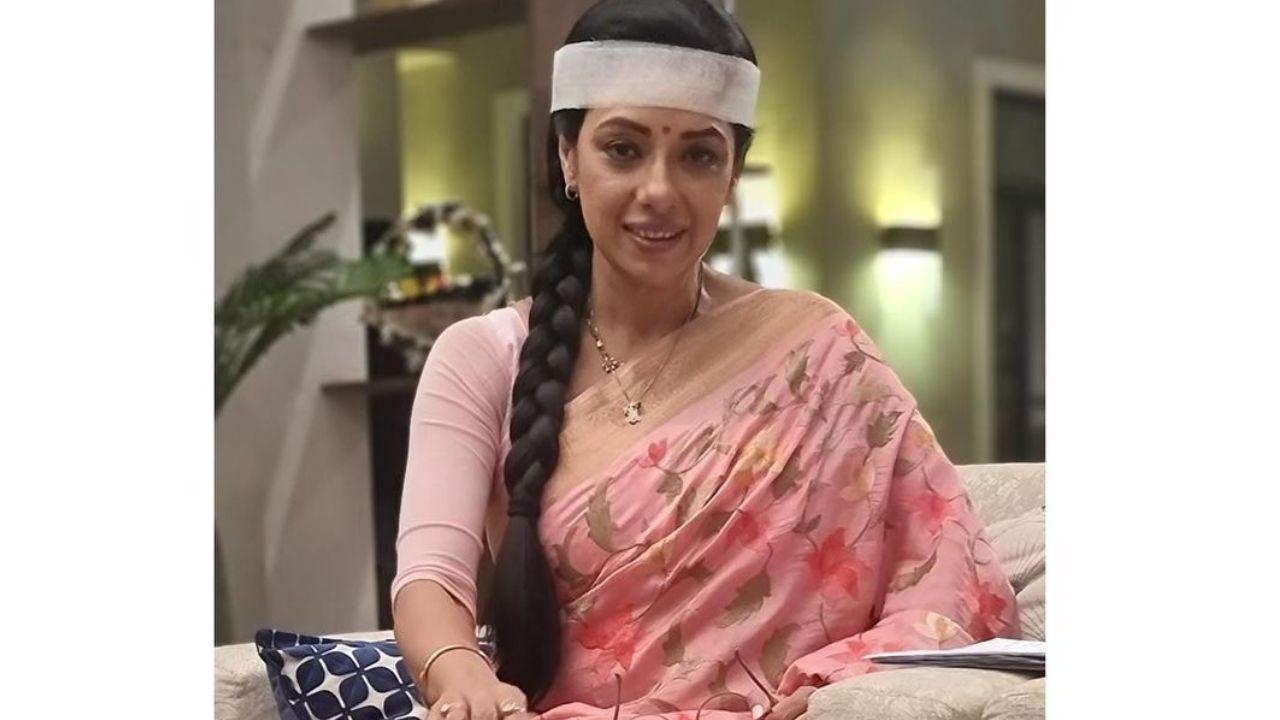 Official Instagram Account of Rupali Ganguly
The episode starts off with the notorious guy coming face to face with Anupama (Rupali Ganguly) and Dimpy in the market and threatens them with dire consequences in case they don't take their case back. Meanwhile, tension and anxiety start brewing in the Shah household. Upon knowing that Anupama is with Dimpy, Anuj rushes to meet them. Unfortunately, his car gets stuck in a traffic jam. That's why he steps out of the car and runs to meet Anupama and Dimpy, who is extremely frightened and becomes breathless with the very sight of the antagonist guy.
Also Read: Big B gets a special painting from 'KBC 14' contestant
With the help of the passerbys, Anupama slowly and carefully takes Dimpy to the Shah household. Seeing Dimpy's condition, Bapuji tells everyone to get her inside the house, which is not liked by his wife (Baa). Meanwhile, seeing Baa alone outside the house, Sweety takes this opportunity to taunt her mother Anupama by showing the disparity between her and Dimpy in her mother's eyes.
Amidst all this, Vanraj (Sudanshu Pandey) goes to visit his daughter Sweety's house to enquire about her condition. He assures her that, he is just a phone call away. Unable to see her situation, Vanraj takes her to the Shah household, where a big drama erupts between Sweety and Anupama. Seeing all this, Vanraj ANNOUNCES that, either Anupama withdraws herself from this case or she should put up an ad in the newspapers that she has no relation with the Shah family and vice versa. Will Anupama withdraw the case or will she stand like a rock (just like always) and fight to win the case!
Also Read: Playing Karuna in 'Hasratein' was challenging, says Adaa Khan
Tomorrow's Spoiler Alert: A glimpse of tomorrow's episode is shown as Anupama landing at the household of the notorious guy. Seeing her there, he is shocked and charges towards her to hit her and falls. That's when his father and mother enter the scene. Has Bigg Boss 16 lived up to your expectations?