Will the secret about Maaya that Anuj and Ankush are planning to reveal after chhoti Anu's birthday prove to be a gamechanger, is what remains to be seen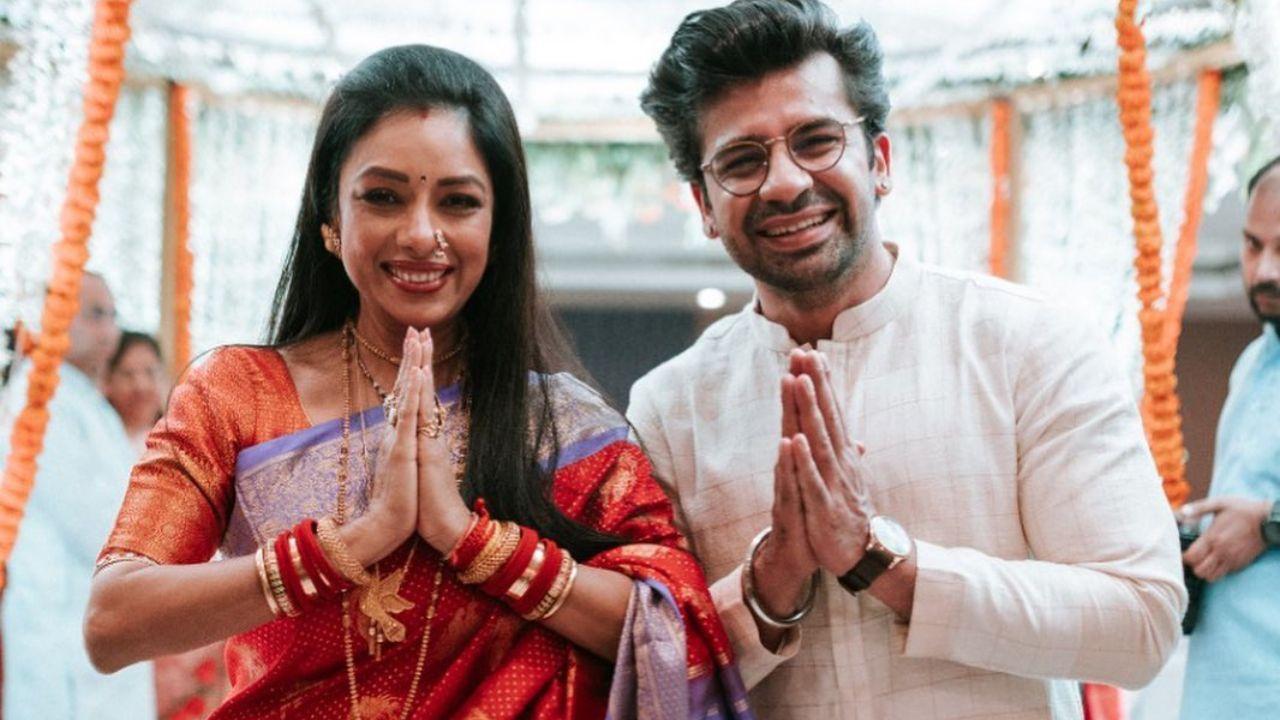 Official Instagram Account of Rupali Ganguly
The day starts off with chhoti Anu performing 'havan' in the presence of Anupamaa, Maaya and Anuj.  At the time of 'dakshina', when Anuj and Anupamaa offer dakshina to the Panditji, all that the Panditji takes is a mere one-rupee coin. And when asked by Anuj and Anupamaa, the panditji says that, every year Maaya regularly performs pooja, havan and like stuff in the name of chhoti Anu and offers him wholesome dakshina.
Also Read: Anupamaa Update: Chhoti Anu sneaks away from Maaya before midnight in order to sleep next to Anuj and Anupamaa
Meanwhile, seeing Kaavya speaking to Mohit about her maiden London trip with him, Vanraj 'seizes the opportunity' and tries to romance with Kaavya with the 'agenda' of stopping her from going to London with Mohit and Maaya. But, Kaavya being the self-confident woman that she is, declares to Vanraj- 'My Life My Rules'.
Also Read: Anupamaa Update: Anupamaa and Maaya start baking cake for chhoti Anu's birthday
On the other hand, at the Shah House, a traffic volunteer comes to their residence in order to complain about how Toshu and his 'signal-eatery business' is creating a traffic jam at the signals. After hearing this, Vanraj scolds Toshu and assures the volunteer that Vanraj will not do the signal business anymore. Has Bigg Boss 16 lived up to your expectations?