The day starts on a positive note and ends with a tension-filled one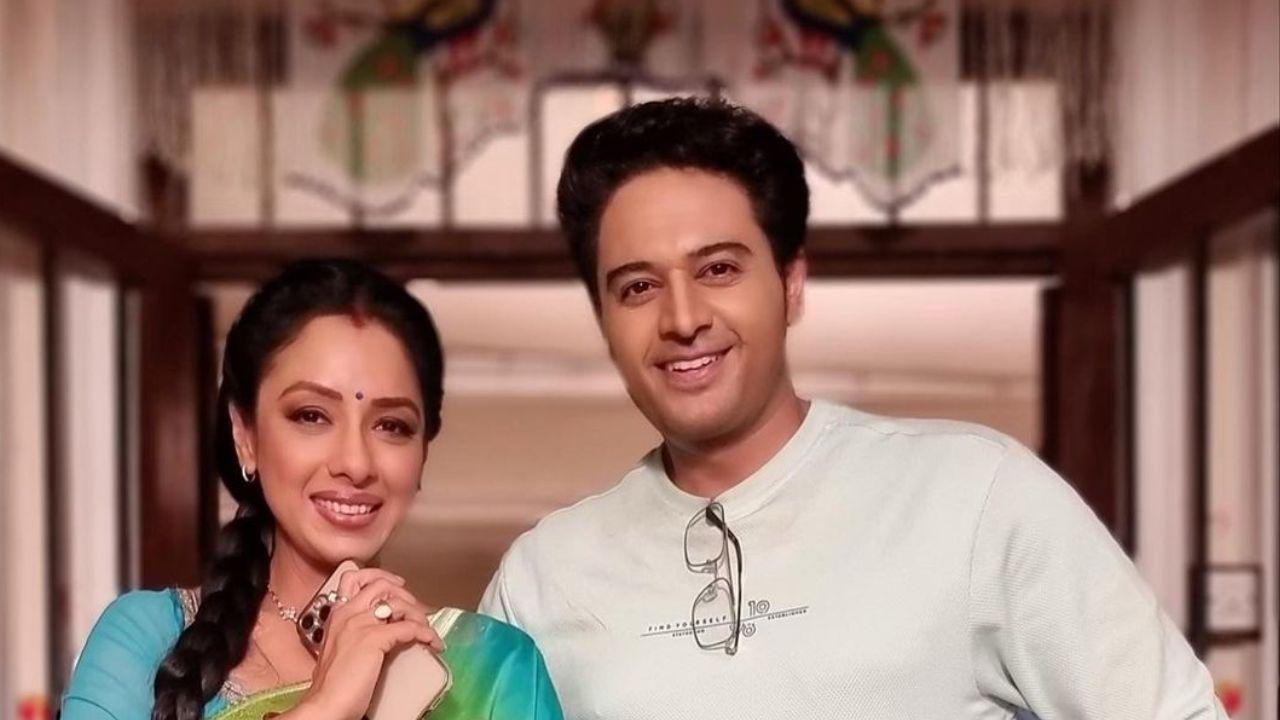 Official Instagram Accounts Of Rupali Ganguly
The day starts off with the arrest of the Mehta father-son duo… only to be 'stopped' by an elderly lady who appreciates Anupamaa and lauds her efforts. Meanwhile, when Anuj lands up spoiling the ginger-bread for Anu's school project, as always, Anupamaa chips in with her expertise and does the damage control. On the other hand, Babuji gets a whole lot of cream rolls and announces to everyone that he is extremely happy because of his daughter Anupamaa and her daredevil efforts. He also says that, he finds it extremely prideful when everyone has now started knowing and addressing him as 'Anupamaa's father'.
Also Read: Proud I'm part of a show which raises issues, says Rupali Ganguly
Amidst all this, there enters Paakhi and 'orders' Kaavya to make coffee for her, which is not liked by Samar, Kaavya and Kinjal even a bit. Kinjal tells Paakhi to go to her house and prepare breakfast for Adhik as he must be getting ready to go to work. At this, Pakhi (Muskan Bamne) reacts very strongly stating that they are NOT an old-fashioned couple where the wife prepares breakfast for the husband. And when Kaavya (Madalsa Sharma) reminds her that now that the case is over, Paakhi can go to her house. At this, Paakhi snaps Kaavya stating that she has started feeling like a heroine after having a couple of photos published in the newspapers.
Also Read: Zeeshan Khan's fans distribute food on his birthday
While Anuj and Anupamaa go to office and college respectively, they drop Dimpy at the dance academy, where she meets Samar and tells him that she will be joining the academy full time. Seeing them together irks Baa very badly, who drops in at the dance academy. She comes home and meets Anupamaa and very angrily instructs her very firmly to keep Dimpy away not only from the Shah house but also from Samar's life as well. Has Bigg Boss 16 lived up to your expectations?