Seeing Toshu's thankless and ungrateful attitude towards everyone, will Vanraj allow Toshu to go to jail is what remains to be seen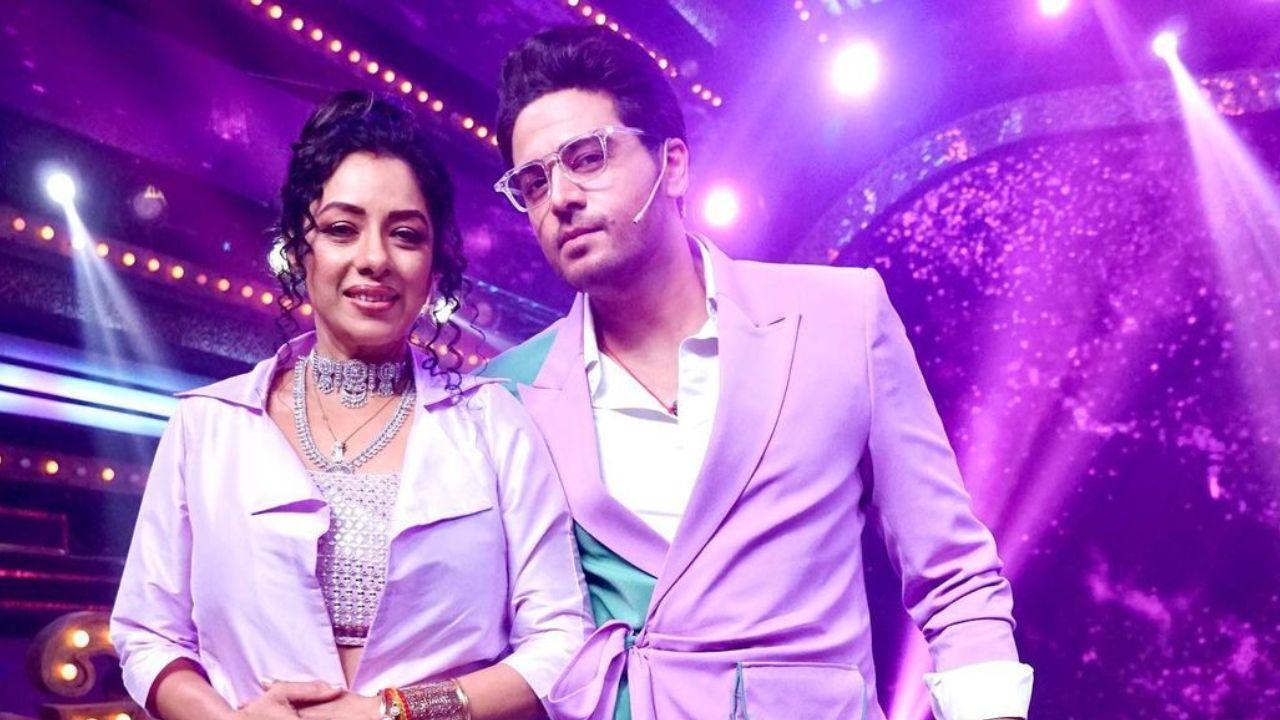 Official Instagram account of Gaurav Khanna
The day starts off with Anuj and Anupamaa bidding goodbye to Dheeraj and Devika. This is followed by Anu, Anuj and chhoti Anu taking a tour of a dairy farm as a part of chhoti Anu's school project. Meanwhile, in the Shah House, when Vanraj is totally tensed up about the repayment of Toshu's advance money, there enters Kaavya, who gets bombarded with questions from Vanraj regarding her modelling profession.
Also Read: Anupamaa Update: Anupamaa refuses to help her son Paritosh and also tells Anuj also not to help him
ADVERTISEMENT
Kaaavya being Kaavya, takes a firm stand and defends herself and her decision to choose modelling as a profession. At the same time, she also reprimands Vanraj for the low-level of thinking that he has regarding modeling as a profession. Seeing all this Babuji folds his hands and requests Vanraj and Kaavya to stop fighting and to arrange money in order to avoid the police case. At that time, Kaavya takes a firm stand and tells that, had it been for Babuji, Kinjal or Samar, she would have helped them with the money. At the same time, considering that this financial help is for an utter spineless, shameless and ungrateful Toshu, she just doesn't want to help him financially.
Also Read: Anupamaa Update: Anuj-Anupamaa and Dheeraj-Devika have a gala time at the hills, Vanraj starts arranging for the advance money 
Seeing all this, Kinjal feels sorry and she tells that, Baa and Babuji need to sell their respective jewellery and lifetime savings. And that's why she will bring the money that she had saved for baby Pari's future. Unaware of the fact that Toshu had already robbed that money earlier, she goes to the cupboard locker to bring the money. Seeing the money not being there, she comes running and tells everyone about the money gone missing. Although a bit reluctant initially, Toshu gradually confesses that he had not 'robbed' the money, but had 'borrowed' it from Kinjal (without telling her) and that he was just about to return it with interest.
Toshu being Toshu, on the contrary, starts taunting his father Vanraj stating that considering that he did not have the money or the resources to arrange the money, he should not have committed to Jayantibhai for the money. He also goes on to taunt Vanraj that he should not be stopping Baa and Babuji from helping him with their lifetime savings and jewellery as they will not take with them while they die. Hearing this, Vanraj loses his cool and starts bashing Toshu. And when Babuji tries to stop Vanraj, he gets pushed in the bargain by mistake and falls down. Vanraj feels extremely sorry for Babuji and starts profusely apologizing. Which one of these trailers released last week did you like the most?