Will Maaya be able to convince the Kapadias to take possession of chhoti Anu is what remains to be seen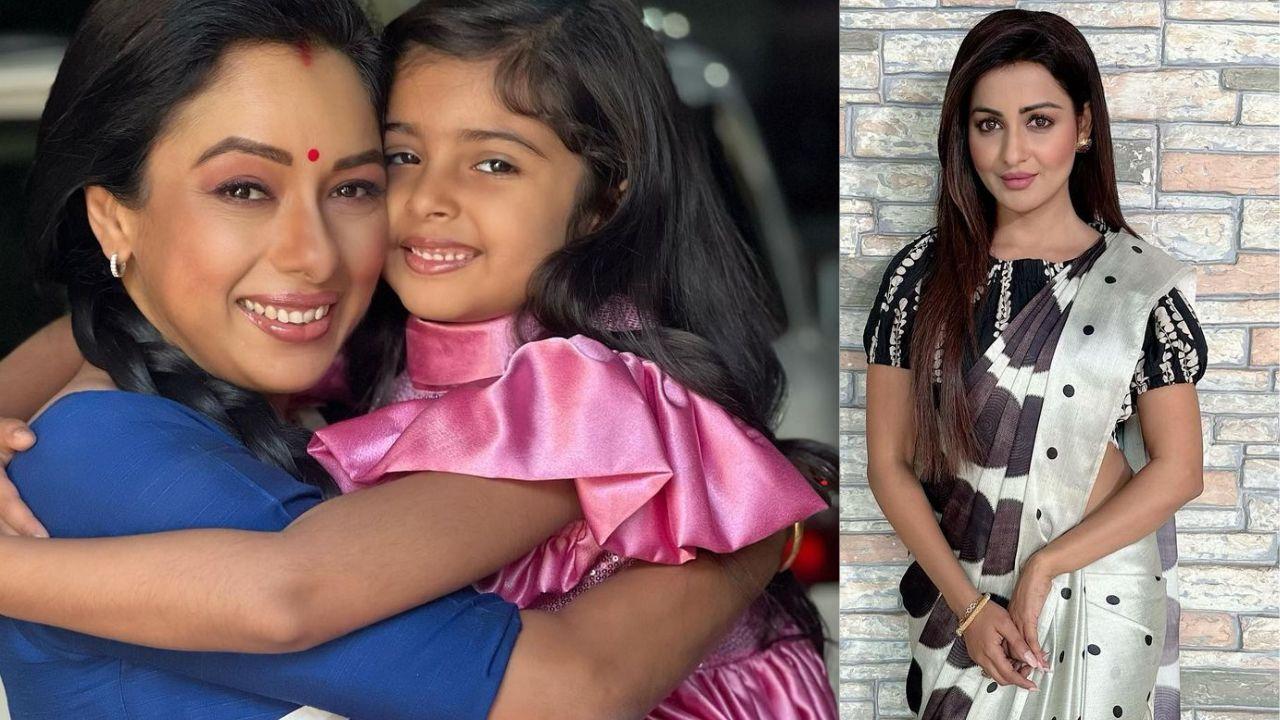 Official Instagram Account of Rupali Ganguly/ Chhavi Pandey
The day starts off with Maaya who dares to tell everyone about her unfiltered past. She reveals that she basically hails from a village and happens to be the daughter of a pandit. That also explains the reason why she is so well versed with Sanskrit verses and shlokas. She also reveals that, a long time back, she had fallen in love with a guy from her own village. He was the son of the village's 'mukhiya'. Despite the opposition of her parents, she decided to stand firm on her decision and ended up running away with him. And since she was madly in love with him, she chose to forgo the relationship of her parents in order to get settled with the guy. She revealed that her original name was 'Uttara', which was given by her parents. She also explains that 'Uttara' means a 'star'.
Also Read: Anupamaa Update: And… the floor is all set for chhoti Anu's grand birthday bash
ADVERTISEMENT
But as luck would have it, at the pretext of having a dreamy beautiful life in Mumbai, the guy got her to Mumbai. And within a few days, he left her with his 'mausi' in the house, whose atmosphere was totally different from a normal household. By the time she realized what was happening, it was already late. And when she chose to run away from that area, those people got her back and beat her black and blue. Maaya even shows the wounds which are still afresh on her body. Seeing that, Anupamaa and all the others present there go into a state of shock.
Also Read: Anupamaa Update: Will Anupamaa and Maaya's getting together to celebrate chhoti Anu's birthday lead to a mega friction?
Maaya continued that chhoti Anu was a result of one such relation. And after the birth of chhoti Anu, it gave her immense confidence to fight life and also with the society, even though it had to be single handedly. At the same time, she says that, before anyone can point out fingers at her, one has to look within to understand how clean they are from within. In such a case, no one gets the right to point out fingers at her. Much to everyone's surprise, it is Anupamaa who steps forward to hold her hand and support her totally. At that time, everyone including Baa, Ankush, Anuj and Vanraj seeks forgiveness from Maaya for judging her quickly without knowing anything about her past. Has Bigg Boss 16 lived up to your expectations?