Will the mysterious 'Maa-Yaa' create a stir in the life of the Kapadias is what remains to be seen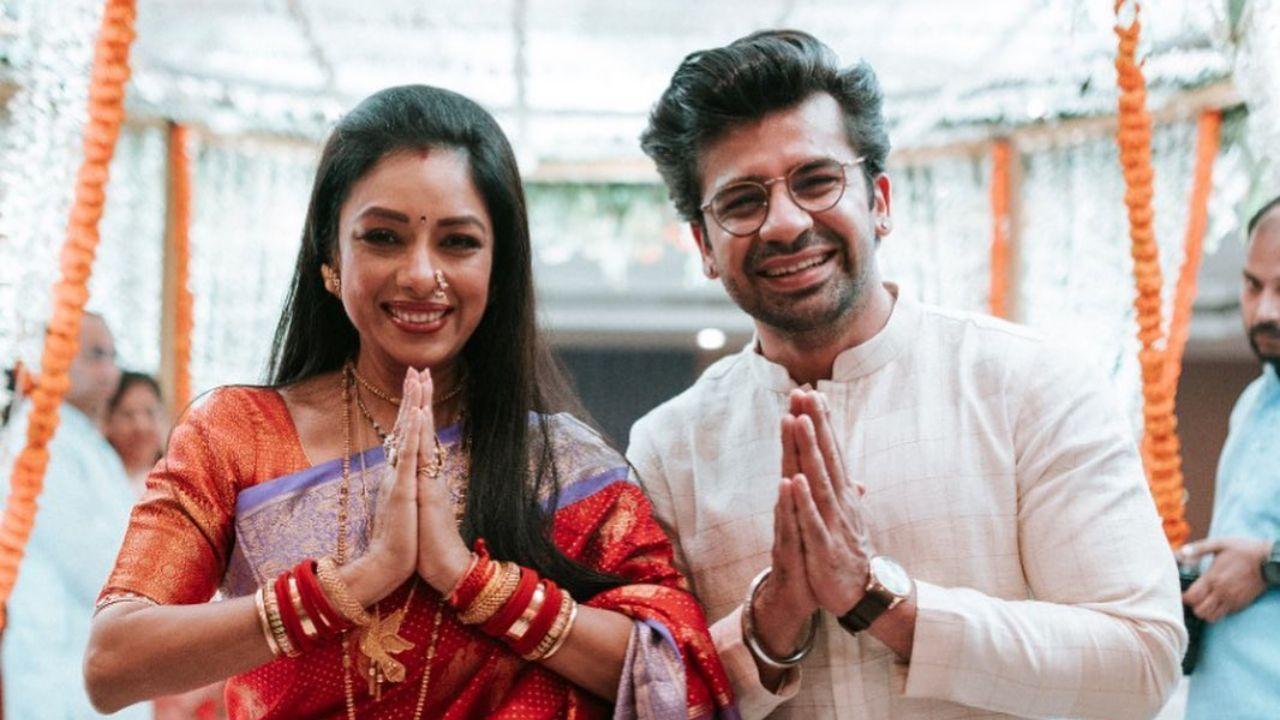 Official Instagram Account of Rupali Ganguly
The day starts off with Anuj and Anupamaa travelling in their car to go to the fair, while chhoti Anu says that she is super excited to meet Maa-Yaa.  Back home, at the Shah House, just as when everyone is super excited to eat til-gul laddus made by Baa, there 'arrives' Toshu dressed up in an extremely jazzy attire, stating that he will be putting up a stall in the fair. He also adds that, 'let bygones be bygones, his latest business idea will zoom into the skies'. For obvious reasons, every0ne including Vanraj is not too happy or excited about it.
Also Read: Anupamaa Update: Kaavya brings home photographer Mohit to get him introduced to everyone
ADVERTISEMENT
To everyone's surprise, Toshu 'arrives' in a luxurious car at the fair. He is accompanied by Baa, Babuji and family. When asked, Toshu reveals that, since the fair will be attended by the who's who of the city, it's always advisable to 'arrive' lavishly in order to create a good impression about them and their lifestyle. After Ba and Babuji get down the car, they come face to face with Anuj, Anupamaa and their family, something that Baa just does not like.
Also Read: Anupamaa Update: Baa comes to Anupamaa's house and curses her for not helping Toshu
At the insistence of chhoti Anu, Anuj and Anupamaa become ready to meet the Shah family. That's when, Babuji says that, since it is the time and season of festivals, it will be wrong to have any grudges against each other. And that is exactly why one should go out there and forget the enmities and should greet each other 'Happy Makar Sankranti'. Even though Babuji, Kinjal, Adhik and Paakhi go to meet Anu and Anupamaa, Baa and Vanraj refrain from stepping ahead to meet them.
On the other hand, Toshu has a 'masterplan', according to which, whenever someone visits their stall, the volunteers should talk extremely high about their business and should also do fake calls wherein they should look like they are closing mega deals. Has Bigg Boss 16 lived up to your expectations?