Ken Ferns tells us all about Shehnaaz Gill's major fashion makeover post Bigg Boss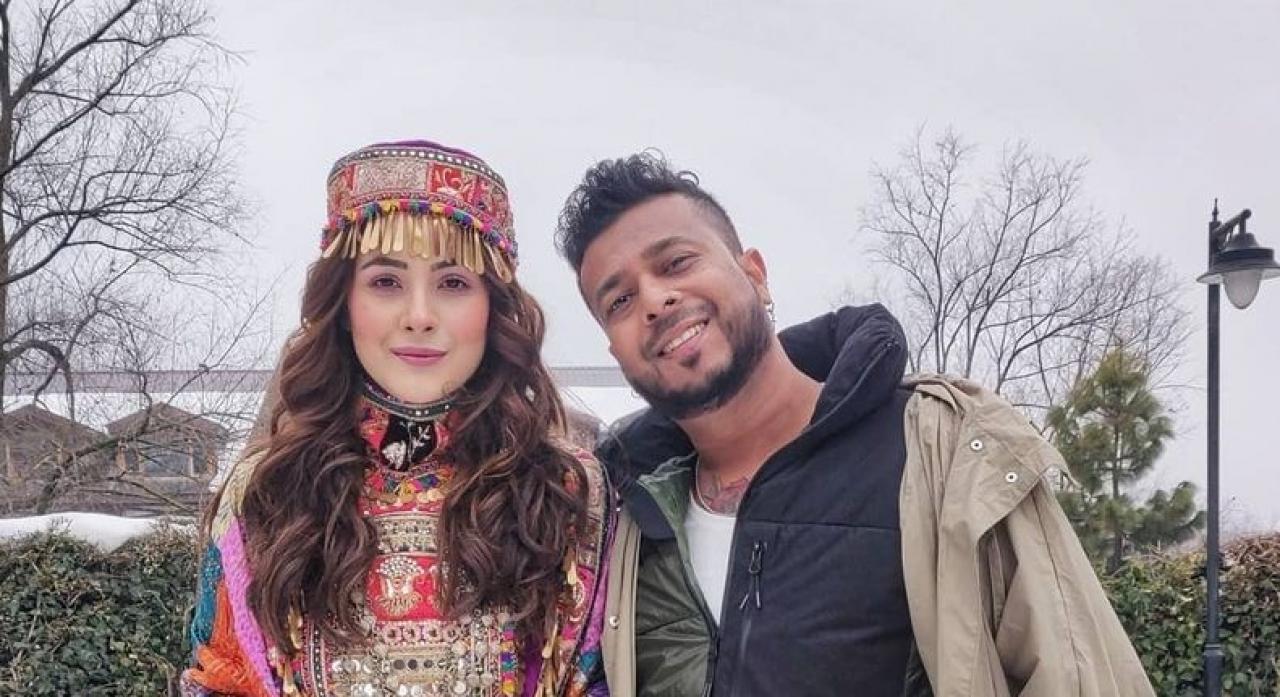 Shehnaaz Gill and Ken Ferns/ PR image
Shehnaaz Gill's major style transformation post her stint in Bigg Boss came as a surprise to fans. Designer and stylist Ken Ferns played a major role in it. He styled her not just for the show, but also her post show appearances and music videos. Speaking exclusively to mid-day.com, Ken tells us what worked for her.
Shehnaaz Gill's transformation has been getting a lot of love from fans. How did you plan those looks for her?
ADVERTISEMENT
Shehnaaz's transformation has been a milestone, it's been magical. The transformation begins from within, when you evolve personally and intellectually. That's what happened and it was then easy for me to put on layers and give it a different physical outlook. She naturally lost a good amount of weight. In the back of her head she kept thinking 'pehle mujhe moti kehte the'. So she wanted to aim and achieve something. The drive is what got her fit and she was then ready for some magic dust to be sprinkled on her by me. We just happened to become great buddies without any agenda. We enjoyed each other's company and laughed about anything and anyone around us. Then we decided to work together and every outfit bloomed into something new and we were excited to try new looks. She trusts my vision and is open to experimenting. She understands fashion and style and does self-study by looking at international pop stars. She is becoming aware of things and is ready to adapt.
What were the challenges you faced while planning these looks?
There were no challenges as such just that she went from size XL to XS so I had to alter all my outfits, refigure my shopping list. She's a natural in front of the camera. I'm always there to get the right stance, the right shoulder shrug. That's because of my expertise to give her that little finesse as and when required.
Shehnaaz Gill was known for her Indian looks on Bigg Boss, how did you convince her to go glam?
She was known to be the Punjabi kudi and that was the first look we gave her on Bigg Boss. While planning her looks for the show, she sent me voice notes from Chandigarh. She didn't know who I was, I didn't know who she was. The voice notes were so funny and I still tell her she was a comedy queen. Finally, when we met, we decided to give her an ivory plain Jane Punjabi suit, which I didn't expect to go viral. It's not about what you wear, it's about who you are. She nailed it! When she first went all glam her reaction was, 'Oh god, what is this?' But she doesn't get into my zone because she trusts me. That's the beauty of an artiste to be able to fit into characters and transformations. She does it with immense enthusiasm.
Did you style her for her movie Honsla Rakh as well?
The movie commenced during the lockdown and it was difficult to do anything from here. I was briefed about a song in a limited space of time and on an urgent basis. It was a happy space song with a lovely pastel tone to it, which I styled. I wasn't present at the shoot because the embassy wasn't opening up to visas. They had hired the entire crew from Canada because they weren't able to fly people down from India during the lockdown.
Being your 10th year on Bigg Boss, what is it that makes you keep coming back to the show?
I have worked with a lot of celebrities and a lot of people who become celebrities later. Bigg Boss 15 will be my 10th year working on the show. I have way too many memories to pen down. There are always people on the show who transform for the better or worse. Thankfully my job doesn't always require me to get into the personal space of an individual, so I'm happy making people look good even if they are not from within.