It's veteran actor Pankaj Kapur's birthday on May 29. We look back at some of his best work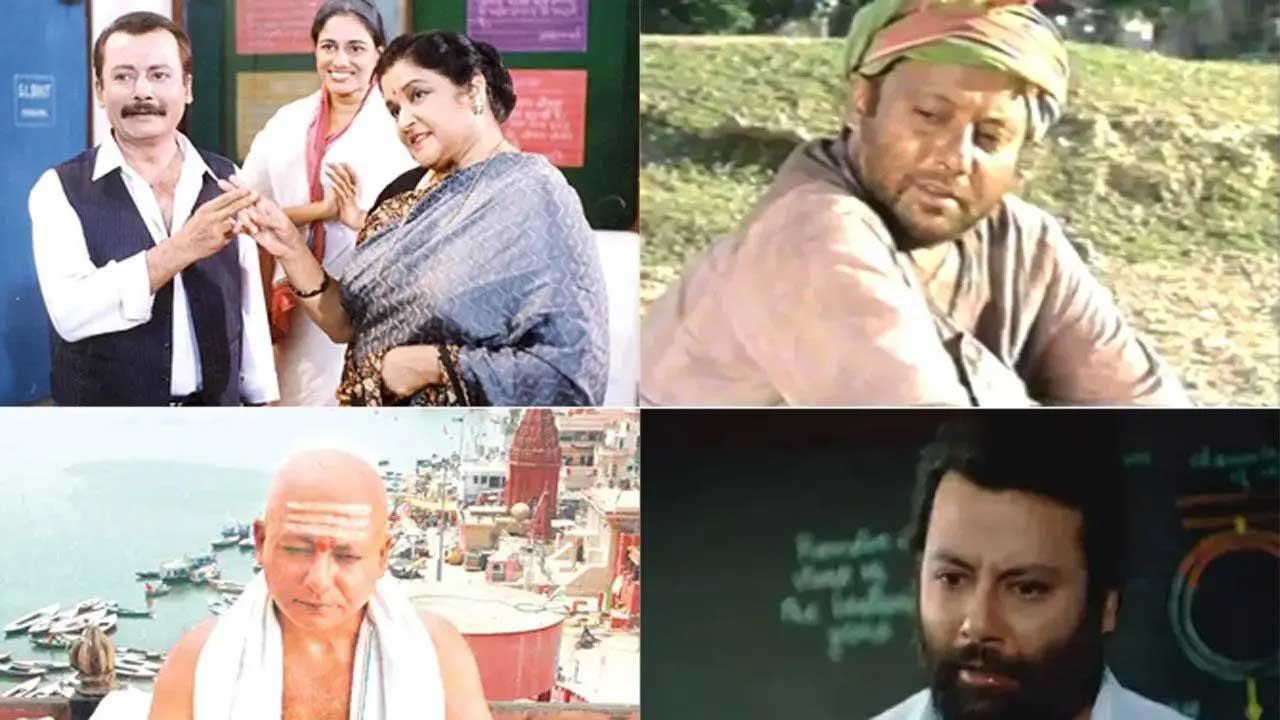 Celebrating the versatile Pankaj Kapur's birthday with his memorable roles
Pankaj Kapur has been an integral part of the small screen world for many years in his near four-decade-long career in the film industry. For some, he is 'Karamchand' detective, for some, he is retired schoolmaster Mussaddi Lal Tripathi from 'Office Office' and for some, he is still the Hindi teacher Mohan Bharti of 'Zabaan Sambhalke'. Let's take a look at some of his most memorable characters.
Dr Dipankar Roy in Ek Doctor Ki Maut: Tapan Sinha's classic film had Pankaj Kapur portraying the character of a doctor, who after many years of painstaking research, discovers a vaccine for leprosy. But instead of getting acclaim, he becomes a victim of ostracism and bureaucratic negligence. Kapur won a National Award for his outstanding performance.
ADVERTISEMENT
Liaqat in Roja: In this highly-acclaimed Mani Ratnam flick, Pankaj Kapur portrayed the leader of a terrorist group in Kashmir, whose agenda is to separate Kashmir from India. Once again, Kapur stood out for his convincing act.
Mohan Bharti in Zabaan Sambhal Ke: The sitcom proved Pankaj Kapur had a comic flair as well. In this television show, Kapur was the Hindi teacher, who has a hell of a time teaching the language to his students, who are grown-ups from different parts of the country and the world.
Mussadi Lal in Office Office: Having done Zabaan Sambhal Ke, this show was a cakewalk for Pankaj Kapur. It must be said though that he pitched in with yet another brilliant performance as the common man, who has to suffer due to everything from red tape to blatant corruption in public offices.
Budhai Ram in Neem Ka Ped: A popular DD show of the early 90s, Pankaj Kapur played the suffering character of a bonded labourer in a village. The role is noted among Kapur's best till date.
Detective Karamchand in Karamchand: One of the best detective shows on Indian television, Pankaj Kapur was the suave detective who solves murders in his unique style, mostly by playing chess with the police. The manner in which he said 'Shut up, Kitty' had become quite a rage back then.
Pandit Chaturvedi in Dharm: In Bhavna Talwar's highly-appreciated movie, Pankaj Kapur proved his versatility yet again, by playing the character of a revered and learned Brahmin priest, who discovers through circumstances that humanity is the true religion.
Nandakishore 'Nandu' Khatri in The Blue Umbrella: Although his character in this film had grey shades, it is also Pankaj Kapur's most likeable role. Inspired by Ruskin Bond's novel of the same name, the movie had Kapur portraying an old shopkeeper, who resorts to something as petty as stealing a little girl's pretty umbrella.
Jahangir Khan (alias Abba Ji) in Maqbool: Vishal Bharadwaj's eccentric venture featured the actor at his versatile best. A screen adaptation of Shakespeare's evergreen play Macbeth, Maqbool had Pankaj Kapur portraying the cunning character of an influential underworld don.