Ready to show her adventurous side on 'Khatron Ke Khiladi Season 11', Divyanka Tripathi says life experiences and willpower will hold her in good stead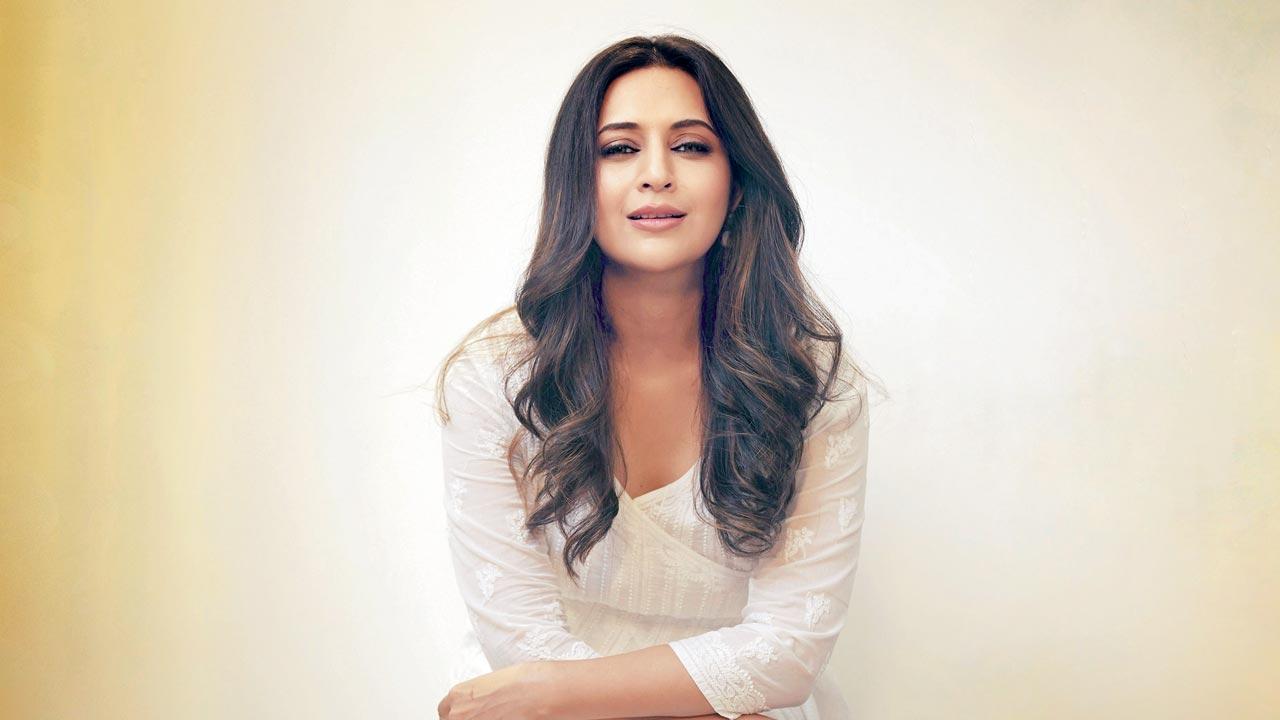 Divyanka Tripathi Dahiya
Her on-screen demurity has made way for daredevilry as Divyanka Tripathi Dahiya gears up to show her action prowess with 'Khatron Ke Khiladi Season 11'. As much as she yearned to be part of a reality show, she credits husband Vivek Dahiya for nudging her towards the stunt-based series. In a chat with mid-day from Cape Town where she is shooting, the actor talks about how life experiences prepared her for the adventure show.
Edited excerpts from the interview.
ADVERTISEMENT
What was your fitness level before Khatron Ke Khiladi ['KKK'] came your way?
I was not in great shape. [Through most of 2020] the gyms were closed because of the lockdown, and at home, I was constantly eating. I had a recurring injury that flared up when I tried working out at home. Before saying yes to 'KKK', I started rehabilitation that focussed on treating my injuries [ligament tear and slip disc] and giving me basic strength. I followed it up with 15 days of regular workout. I felt that my fitness level was low, but when I went ahead and did the tasks, I realised that strength is not only about muscles. Stamina is one thing, but willpower is also important. I have a good balance that way.
Divyanka with husband Vivek Dahiya
Despite your strong willpower, did you consider quitting the show at any point?
There were times when I felt I couldn't take even a single step and felt like quitting. But there was another [voice] in me to me to keep going and push my limits. I strongly believe that one should not quit.
How did you prep for this show?
I have been a jack of all trades. I had learnt driving at a young age. In the past, I had taken up mountaineering and rifle shooting courses, and did aerial acts. I learned parasailing during my school days. Since my dad is a pharmacist, I was well-versed with first aid. So, there are many things I have picked up over the years. It was not a training of a few days, but the journey of life that has led me to this day.
If you've watched the previous seasons of the show, which stunt would you not be able to pull off?
I won't be able to handle cockroaches or any kind of creepy crawlies. Thankfully, they haven't been much trouble on set.
Do you think you would have an advantage had Vivek Dahiya been part of the show too?
Since I began shooting for 'KKK', I constantly feel that Vivek would've loved doing these stunts. When I go back to my room, I give him a detailed update on the day's stunts, the glitches in the execution by contestants and more. It is fun to share these details with him because he understands [action]. I hope he becomes a part of the show whenever the opportunity comes his way. In fact, when I was unsure about my physical condition, he was more confident about my [prowess] and pushed me to take this up. He knew I wanted to do a [stunt-based] show for long.  
If we were doing 'KKK' together, we would always be worried about each other. With shows like this, there is a fear of getting hurt. Personally, one can take the risk, but the fear grows stronger when a partner performs these stunts.
Also Read: Vivek Dahiya cooks pasta; wifey Divyanka can't help but kiss his hand!