Anushka Kaushik became a talent to look out for after giving some amazing performances in projects like 'Ghar Waapasi' and 'Thar'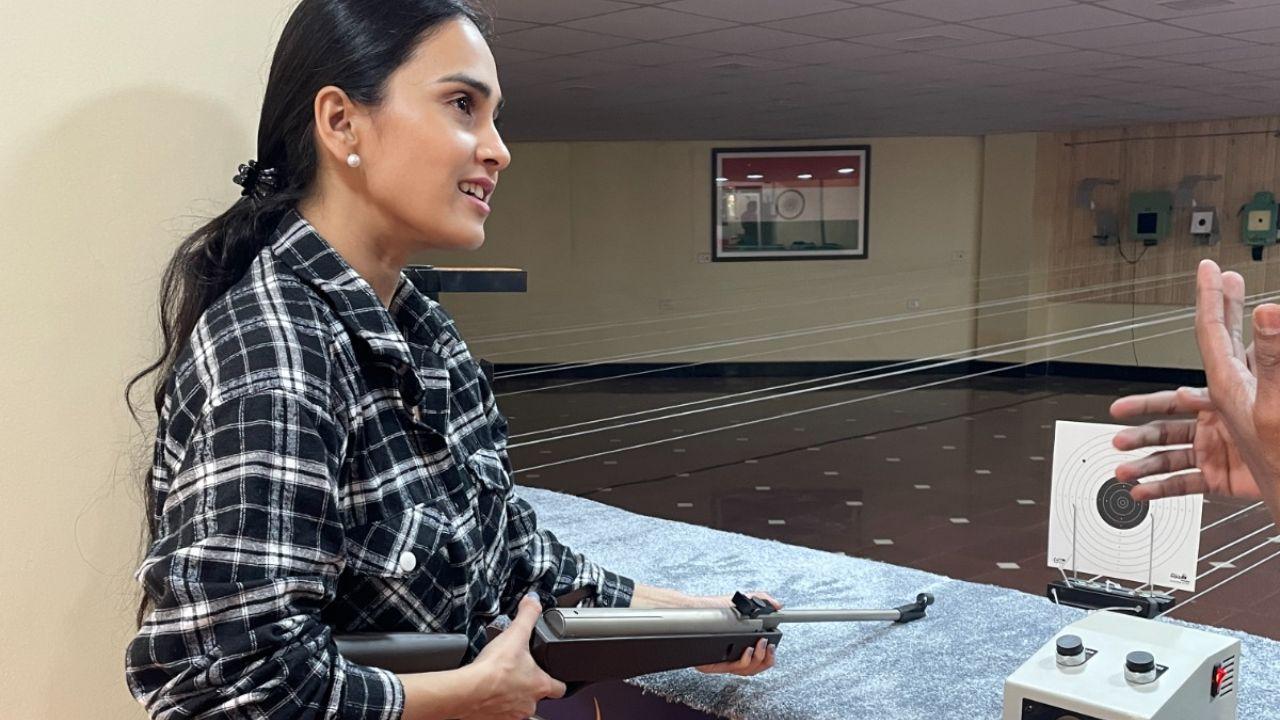 Pic Courtesy: PR
Anushka Kaushik became a talent to look out for after giving some amazing performances in projects like 'Ghar Waapasi' and 'Thar'. She has some more interesting projects lined up for which she had been quite busy shooting continuously. But even though Anushka has wrapped up the shoot of her upcoming projects, she is not yet ready to take it easy. She is indeed utilizing this break to work on herself and learn something new, and one of those new things for her is rifle shooting.
Also Read: After 'Ghar Wapasi', 'Crash Course', it's 'Garmi' for Anushka Kaushik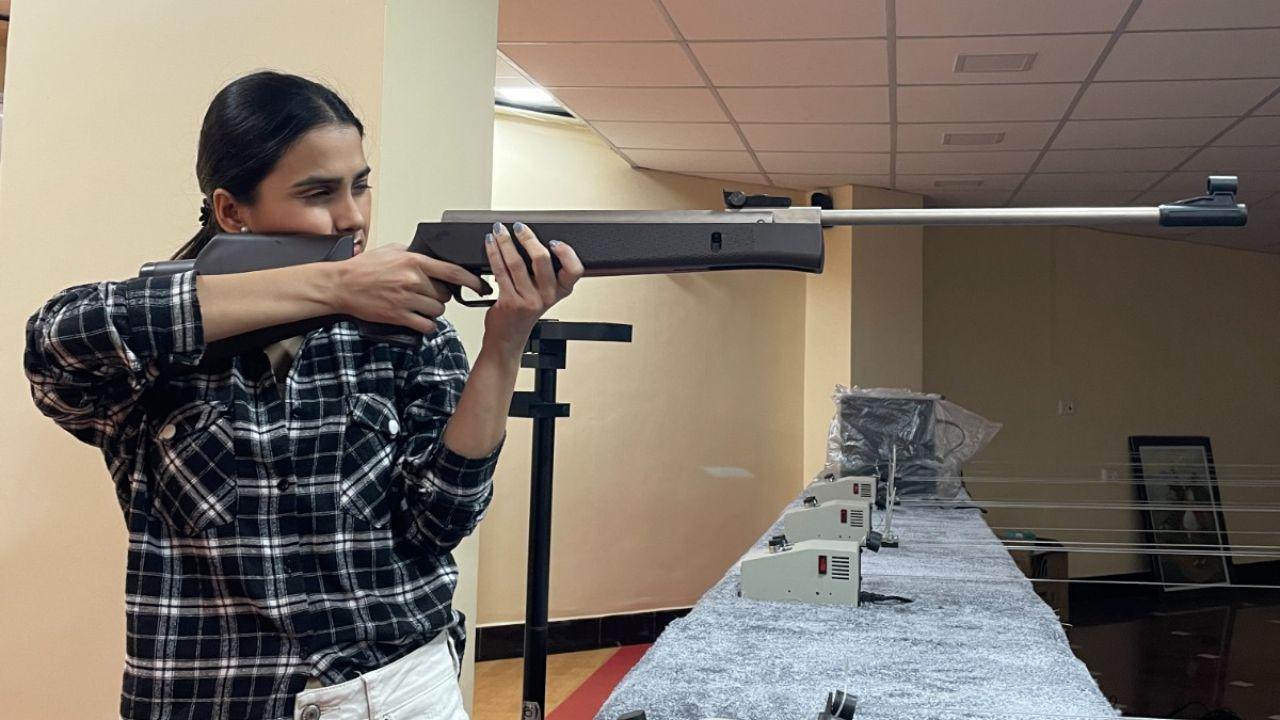 The actress has recently taken up this new activity and is having a gala time learning it. Talking about the same, Anushka shares, "It's been a while since I took any break and now I got one and I just wanted to utilise it in the best possible way. I feel that life is definitely all about exploring and tapping into your hidden talent and unlocking new skills. So, I started with air rifle shooting." For Anushka to take this activity up, a huge credit goes to her father too. Explaining why, the actress informs, "My father taught me rifle shooting and hitting the bull's eye. So I was quite inclined towards learning it."
Also Read: Tigmanshu Dhulia: Would've been tough to depict Irrfan Khan in his 20s
She insists that it is a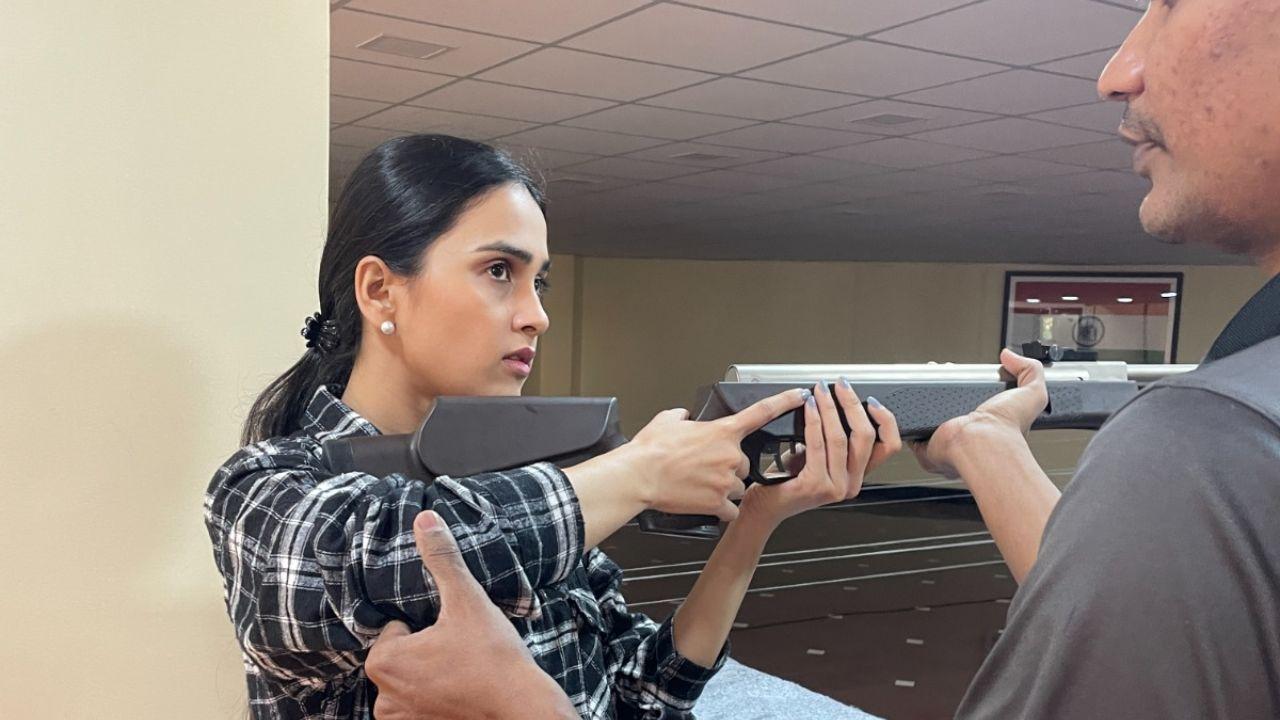 lso helping her prep for the kind of roles she wants to do in future. "The kind of action cinema we are watching - we fantasize, to an extent about a female performing such scenes like holding a rifle. It gives you some sort of power when we talk about the visuals. It also helps in internal growth as when you hold your breath, it helps you to concentrate, and align your chakras as well," Anushka says.
The talented young actress is leaving no stone unturned to become the best version of herself. Soon, she will be seen in Tigmanshu Dhulia's next show 'Garmi' as well as in Arbaaz Khan's 'Patna Shukla' alongside Raveena Tandon and Satish Kaushik. Has Bigg Boss 16 lived up to your expectations?